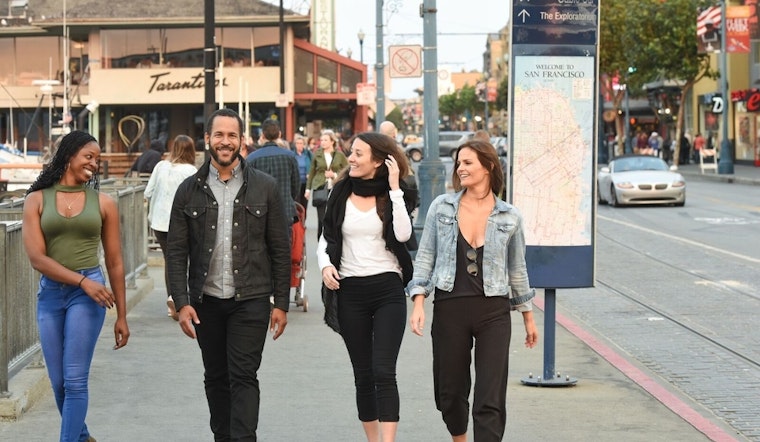 Published on March 26, 2018
The number of visitors to Fisherman's Wharf is on the rise, underscoring the need for more street improvements, according to the head of the area's community benefit district.
A recently released study by SF Travel revealed that Fisherman's Wharf sees about 16.4 million visitors a year, more than triple the number of visitors to Yosemite National Park. Of an estimated 25.5 million people annually who visit the city, 64.5 percent say they went to the Wharf, according to a survey given to 2,599 tourists.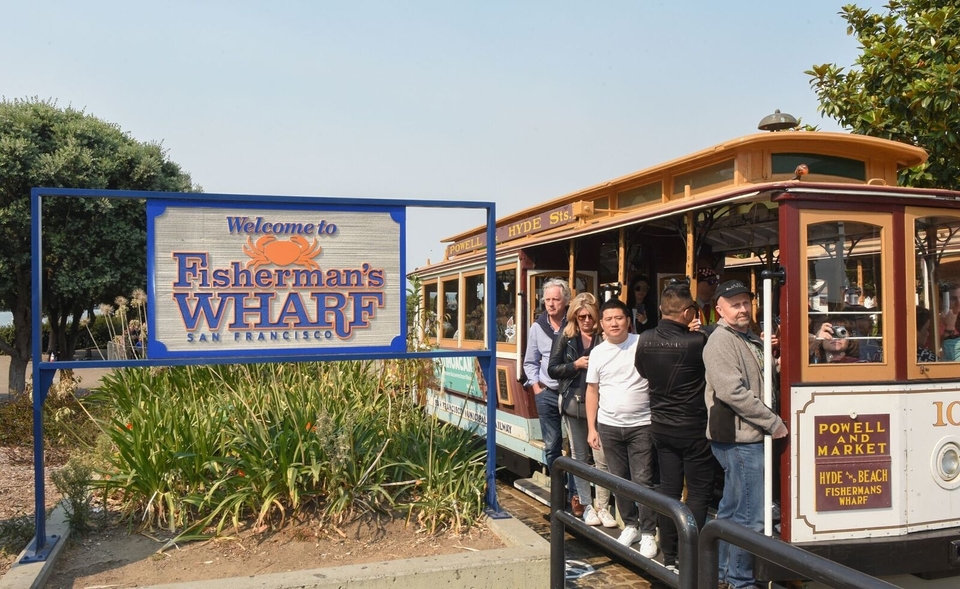 That total is up from a survey three years ago that indicated about 49 percent of respondents, or roughly 12 million people, said they visited the Wharf while in the city. The survey found the total number of visitors to the city also rose 6.5 percent since the previous survey, up from 23.9 million total San Francisco visitors.
Troy Campbell, executive director of the Fisherman's Wharf Community Benefit District (CBD),  said four cameras installed along Jefferson Street tracked more than 20 million passers-by in 2017 as well, though they don't account for repeat counts or people who aren't necessarily visitors, such as people going to work.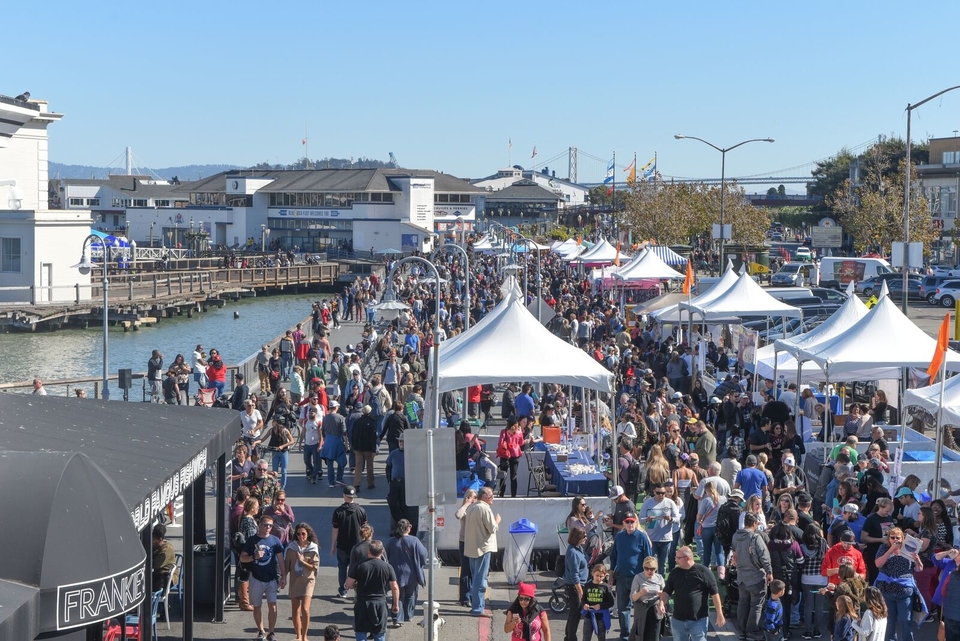 Still, he added, the numbers show the need for further improvements to the area. (The first phase of improvements were completed in 2013.)
"That 20 million number is a ... massive number," Campbell said, "which is why we're hoping funding comes through in the budget for Jefferson Street phase two." 
The project's cost is estimated at $13 million, with half expected from the city and the other half from a potential grant from California Transit Association. The CBD should find out by late April whether funding from both sources is approved.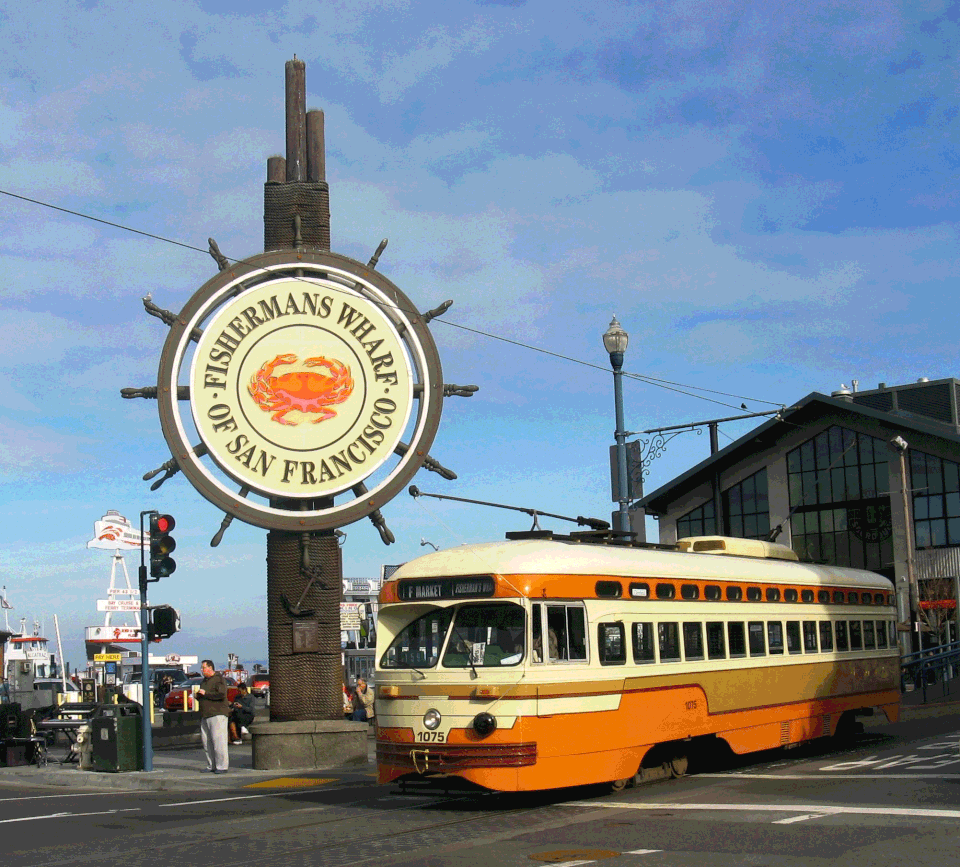 The second half of the project would continue improvements along Jefferson from Jones to Powell streets and involve widening sidewalks by removing on-street parking, creating a plaza near the crab wheel sign, and adding pedestrian lighting and better lighting and railings near the sport fishing fleet.
Though many city dwellers dismiss the Wharf as a tourist trap, the SF Travel survey showed about 26 percent of domestic visitors (which made up roughly 62 percent of respondents) were from the Bay Area.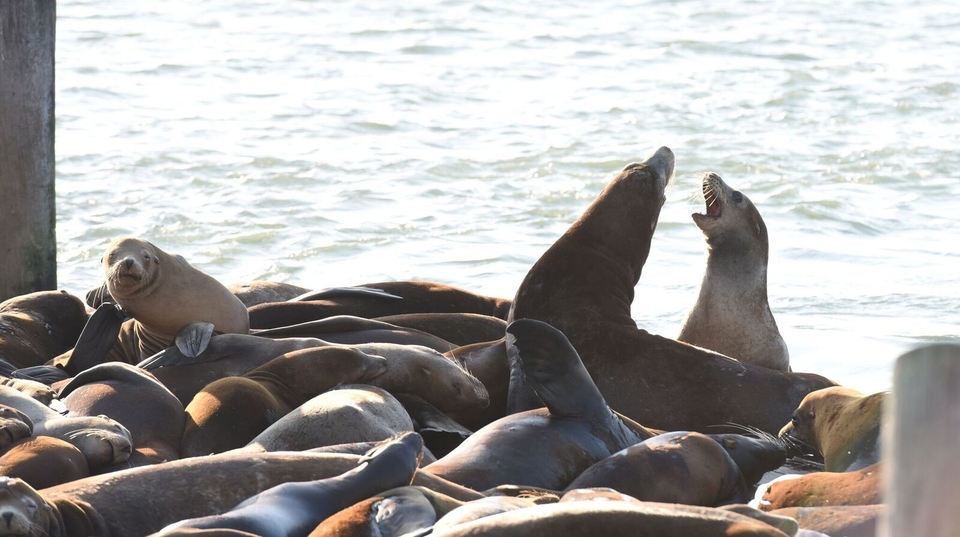 Campbell said CBD surveys show about 25 percent of visitors are Bay Area residents, with 14 percent from the city itself. He said the Wharf is perennially popular for its views of landmarks such as the Golden Gate Bridge, Alcatraz and Angel Island, as well as the draw of the sea lions, historic ships and crab stands.
And, it might surprise locals to know, the survey showed Fisherman's Wharf is the most popular neighborhood for visitors to dine in, with 36.8 percent saying they'd eaten there—more than runners-up Union Square (27.3 percent), Chinatown (21.7 percent) or the Mission (17.9 percent).