Today, Acting Mayor Mark Farrell announced the activation of a Small Business Disaster Relief fund in response to a four-alarm fire that devastated seven North Beach businesses on St. Patrick's Day.
"When these devastating events impact our small businesses, the city must act—and act quickly—to support our local merchants," said Farrell in a statement.
The fire was first reported at 7:30pm at 659 Union St. (at Columbus Avenue) and was contained by 9pm, according to the Chronicle. No one was injured, but eight residents were displaced from nearby buildings. The top two floors of the building have been vacant since a previous fire in December 2013.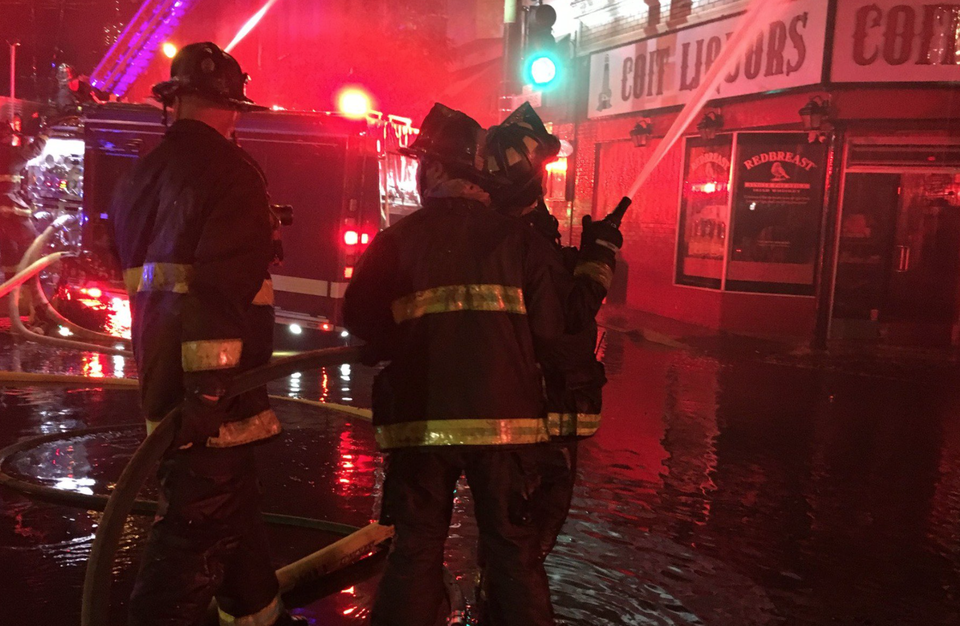 "North Beach is a community that prides itself on taking care of our neighbors," said District 3 Supervisor Aaron Peskin in a statement. "We will need the city's laser focus and support in the coming months to ensure that the 500 block of Columbus Avenue remains intact."
The fire impacted more than 50 employees working in the businesses, including Coit Liquors, Ferry Plaza Seafood, Tuk Tuk Thai Café, The Salzburg, Rogue Ales Public House, Jack Lee Fong Insurance Agency, and Michelangelo Caffe. 
According to the Mayor's office, each business impacted will be allowed to access up to $10,000 in financial assistance for inventory replacement, equipment purchases, employee salaries and even security deposits for new leases elsewhere.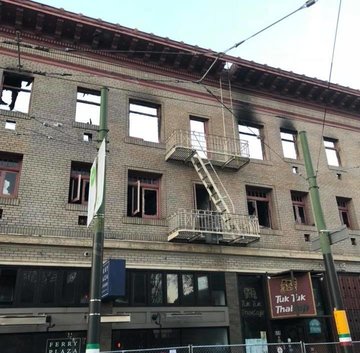 The goal of the fund—originally created by late Mayor Edwin M. Lee following a fire at 22nd and Mission streets in 2015—is to provide capital for affected businesses as soon as damages are assessed to ensure merchants have the resources needed to reopen quickly and safely. 
The Office of Economic Workforce and Development (OEWD) also provides a comprehensive assistance package that includes job search assistance, access to unemployment information, small business loans, and an array of small business and employee services. 
It's unclear if the impacted businesses will be able to reopen in their current locations as the Department of Building Inspection (DBI) red-tagged the building as of Sunday morning, according to ABC7. No longer safe to enter, barricades have been erected around the perimeter in case the exterior walls collapse.
Several neighbors contacted Hoodline to voice concerns about the fate of the building and its businesses. 
"This is really unfortunate," said Danny Sauer, president of North Beach Neighbors via email. "Lots of questions are (rightfully so) being brought up about the landlord, vacancy, and so forth. And this means 5+ businesses out for the foreseeable future in a stretch that already has lots of vacancies. North Beach is going to have to pull together here."
"These small businesses make up the neighborhood and we've taken such a hit the past year with so many businesses closing for various reasons," said North Beach native Nick Ferris.
"When the local businesses close or are shut down, it's the neighborhood that suffers," he said.
The Small Business Disaster Relief Fund is led by OEWD in partnership with the Mission Economic Development Agency (MEDA).