North Beach fixture Ernest "Ernie" Beyl is living his best life, as the saying goes.
As a publicity agent in Hollywood and Sun Valley in the 1950s, he hobnobbed with A-list movie stars; partied with Gary Cooper and Ernest Hemingway; stumbled back to his Mexican villa one with night with Richard Burton and Elizabeth Taylor, who planted kisses on both of his cheeks, and met the giants of jazz during his years promoting the Monterey Jazz Festival—Duke Ellington, Count Basie, Charles Mingus, Thelonious Monk, counting many as personal friends.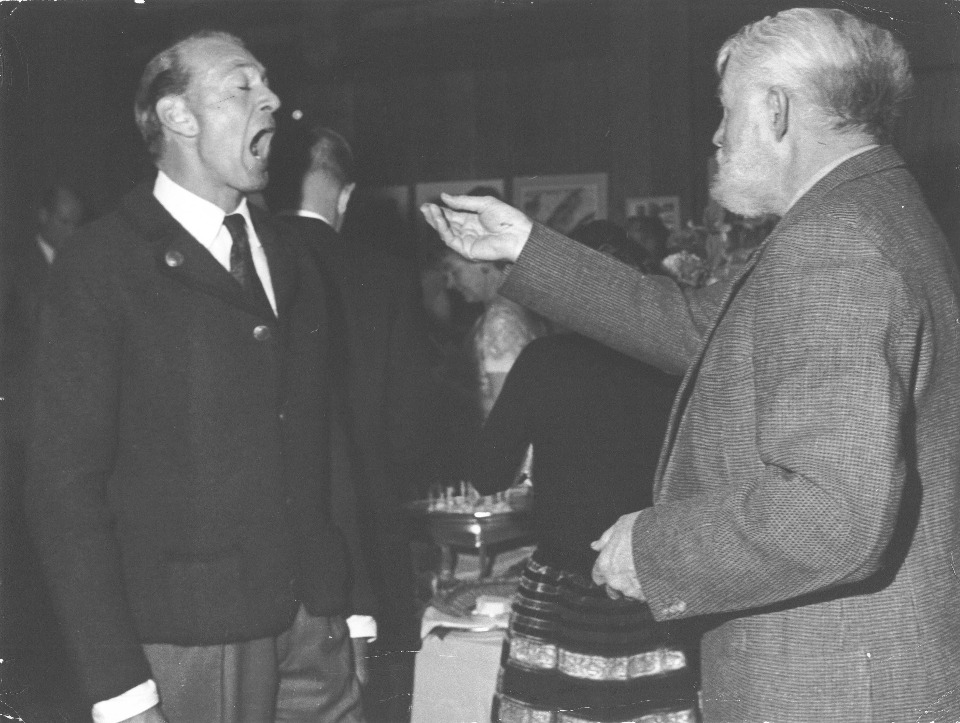 Beyl also did PR for Victor "Trader Vic" Bergeron when the famous tiki restaurant was on Cosmo Place in the 1960s and worked in media on both coasts, starting as a copy boy in 1951 and rising to the rank of reporter at the San Francisco Chronicle under legendary editor Paul C. Smith.
Today, he's a columnist for the Marina Times. "People say I'm lucky," said Beyl. "But I got up at 6am and worked until it was time to go to bed, so if that's lucky …"
An avid traveler, he first sailed into Hong Kong during his time in the Marines from 1946–48, returning years later via a first-class flight on Cathay Pacific to  bask in the luxury of the Peninsula Hotel with wife Joan and daughter Laurel in tow.
He explored Indonesia under the watch of a mysterious and benevolent stranger and watched the legendary bullfighter Antonio Ordoñez get gored in Mexico, but some of his best times have been with his son and fly fishing buddy Jeff.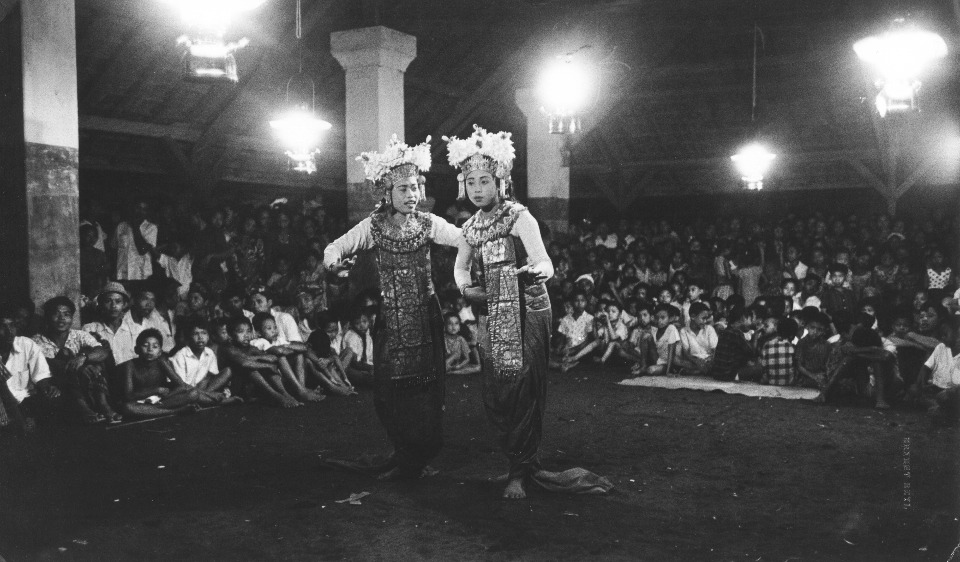 Beyl collected a smattering of these stories in his latest book (the third in as many years) for Grizzly Peak Press, "Stops Along the Royal Road: Adventures from a Lifetime of Travel."
He'll celebrate the book's release—and his ninetieth birthday—from 5–7pm on April 11th at Original Joe's in North Beach.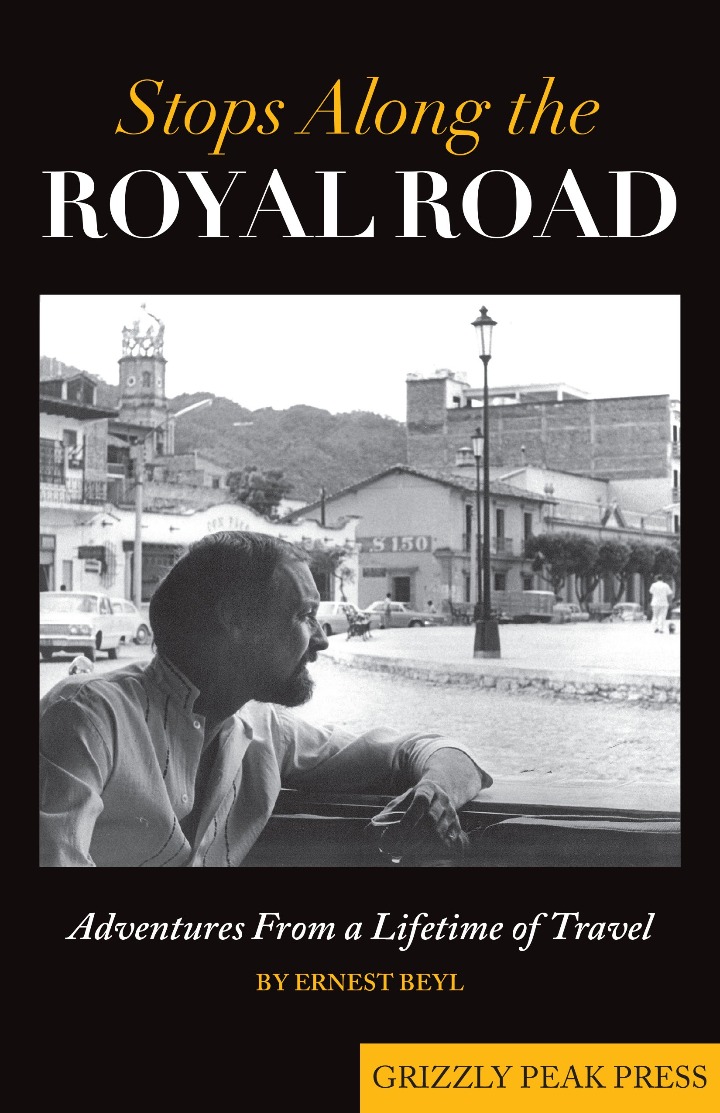 Born April 11, 1928 in Fresno, Beyl's father, a hotel chef, immigrated from the Alsace, a formerly German-controlled region that's now part of France. Before Beyl turned a year old, the family moved to San Francisco, where he's lived for most of his life.
During his junior high and high school years in Oakland, Beyl was "a big screw-up," he says, but after reading writers like Richard Halliburton and catching the travel bug, he joined the Marines so he could roam. The title of Beyl's new book is a nod to Halliburton's "The Royal Road to Romance."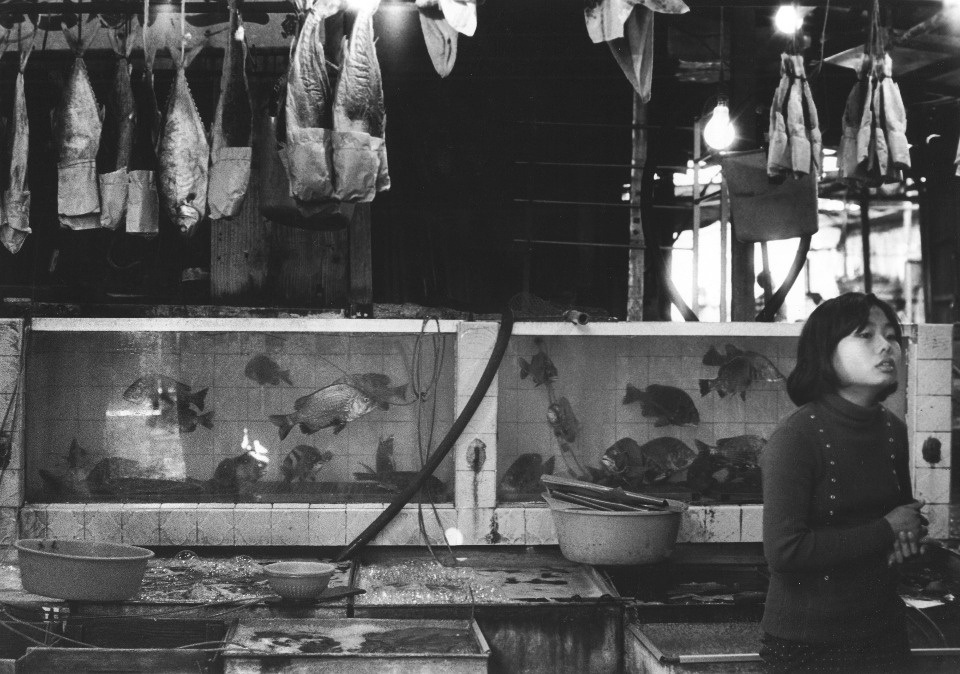 "I knew I didn't want to stay in the Marine Corps and realized I wanted to get an education," said Beyl, so "I went down to Stanford even though I had terrible grades." The admissions counselor was impressed with his test scores and advised him to enroll at San Jose State University and come back in a year, which he did. Admitted right away, he earned a B.A. in English.
Beyl said the counselor was one in a long line of people who helped along the way, but he also tells of having good timing and the right connections to land plum opportunities: first at the Chronicle, then at Crowell-Collier publications in New York City, and later at Steve Hannagan & Associates in Hollywood handling big names of the day like Danny Kaye and Eddie Fisher.
From the early 1960s to early '80s, he owned and ran his own publicity firm promoting the Monterey Jazz Festival and other high-profile clients. Someone always put in a good word or sent him to talk to some guy, he said.
In fact, late Chronicle columnist Herb Caen was the link between Beyl and Bergeron. "I went over to see Trader Vic and we hit it off, largely because my father had been a cook," Beyl said.
James Melling, a close friend, said Bey has several qualities that make him likable, most notably, his listening skills.
"That's kind of a lost art these days," said Melling. "He's a great conversationalist because conversation is a give-and-take exercise. Not many people can give and take; people talk in monologues."
According to Melling, Beyl gets along with people of all ages. He says after one social outing, his son, about 18 at the time, dubbed Beyl "Ernesto the Cool."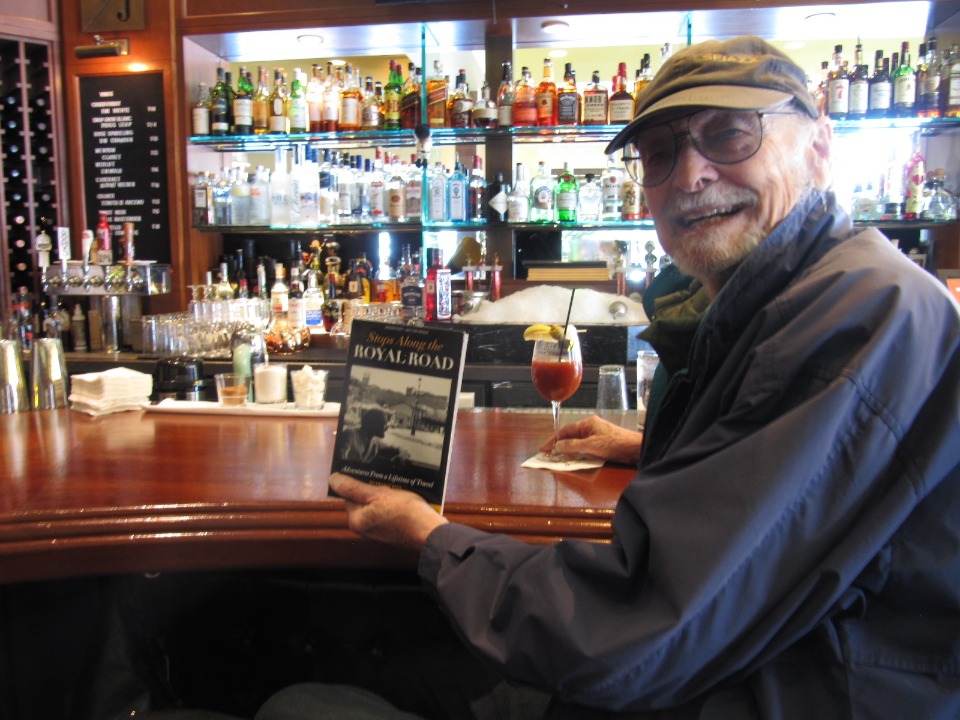 Adding to Beyl's cool factor: a copy of "The Old Man and the Sea" signed "To Ernie Beyl from Ernie Hemingway." The walls of his Telegraph Hill condo are adorned with art and black-and-white enlargements of jazz musicians. Shelves are packed with hundreds of record albums and books along with drink coasters shaped like tiny LPs.
A talented cook and gourmand, many of Beyl's stories are studded with loving descriptions of whatever he was eating at the time. "He's also a very good guest at a party because he's interesting and easy to talk to and funny; a great storyteller," said Melling.
Another friend, Chronicle columnist Carl Nolte, said Beyl is a good writer because he has an eye for detail and a simple, succinct style. While many writers drone on, "he can convey a complicated thing in a few words," said Nolte.
Beyl credits his success in large part to a positive outlook. One of the lines in his new book is, "I'm an optimistic guy and avoid sorrow like I avoid poison oak."
"Here I am, I'm 90 years old, I'm sitting over there at that computer working on another book," said Beyl. "How optimistic can you be?"
Beyl's next book is titled, "A Panama Hat and Salt in My Beard."