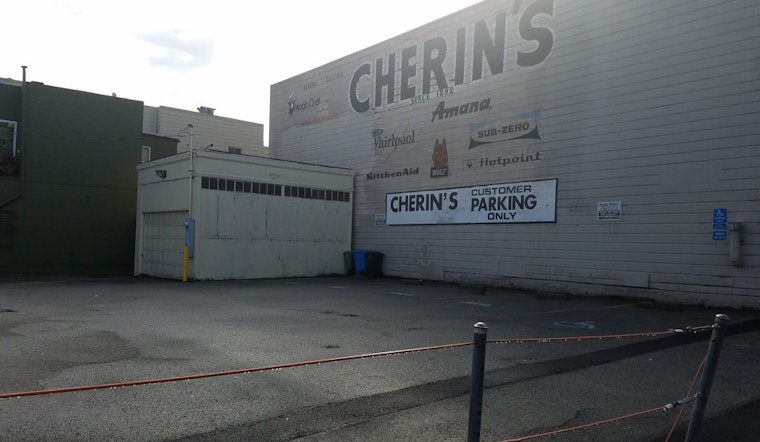 Published on March 20, 2018
In a hearing last week, the Planning Commission decided unanimously to reject a proposed food truck establishment in a parking lot at 18th and Valencia streets.
While we previously reported that a Planning Department executive summary had recommended approval, Commissioners sided with neighbors who voiced their opposition. 
Concerns raised in a public hearing included the potential for noise, late hours of operation, alcohol sales and how Latino-serving businesses in the surrounding areas would be impacted. 
One person who spoke and works at a local taqueria was concerned the business' "profits would suffer, and it's unjust" if permanent food trucks were allowed to operate nearby. 
Another taqueria employee said they were worried about a loss in clientele and "about the congestion and the amount of people that are visiting this site."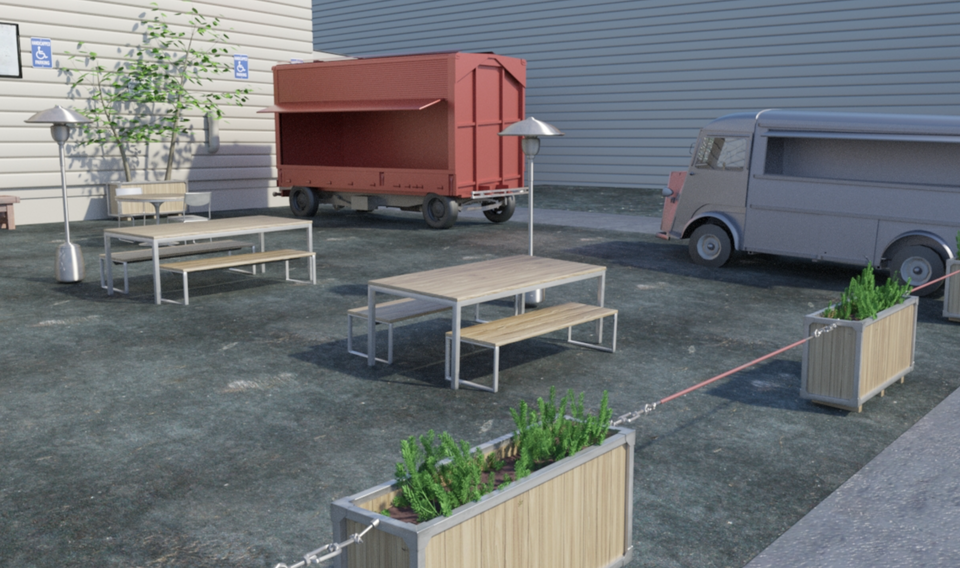 Project sponsor Ryen Motzek said at the hearing that the project is "an attempt to preserve the core traditions of true San Francisco and we are aiming to build a future space that shares that vision." His plans called for restoring a wall at adjacent Cherin's appliance store with a mural by a local artist.
He added that he hoped to create opportunities for those in the neighborhood as well. "The sole focus here is community," he said. "We intend to offer a positive and collaborative solution by offering an affordable space to independent and local vendors while being mindful of the nearby offerings." 
Commissioner Milicent Johnson echoed neighbors' concerns about restaurants losing business and asked Motzek if he had considered offering food not readily available in the community.
"That's the goal," he replied.
Filipino-fusion food truck Señor Sisig operates in the space on weekends and plans were in the works to possibly bring in Chairman Bao if the permit was approved.  "Our intention is not to compete with Mexican restaurants in the Mission," Motzek added. "Our intention is to offer an affordable solution and a unique offering."
"It's kind of burrito-y," said Johnson. 
Those who wrote letters of support to the Planning Department said the activated space would be a deterrent to crime on the corner. 
Sgt. Davin Cole of Mission Station told Hoodline over the phone that "empty parking lots can attract low-level crime activity" and create quality of life issues.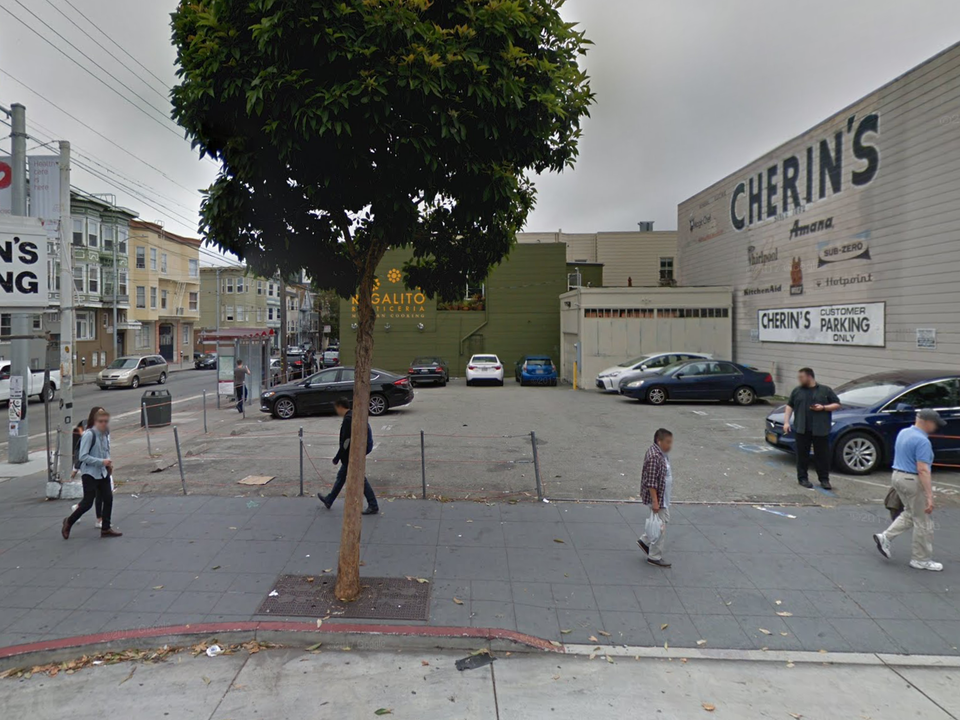 Some neighbors who spoke at the hearing feel differently. "I don't dispute Ryen's intentions," one told Hoodline. "However, I will dispute Cherin's is a hot bed of crime."
Another issue at hand for the Planning Commission, was to to decide whether to approve a Conditional Use Authorization (CUA) to legalize the commercial parking lot. 
Motzek told Hoodline that while he has maintained the vacant lot for the last twelve years for valet parking services—a small business he started to help pay for college and living expenses while a student—Planning had never approved his commercial use of the space. 
Motzek told the Commission last Thursday that through the process of "trying to convert [the space], give it a higher purpose and make it a community space," he learned that while he had permits from SFPD, Planning had not given him the green light.
Ultimately, the Commission approved a CUA to legalize the commercial parking lot but amended the ruling to prohibit any restaurant use. Señor Sisig will have to vacate as well, said Motzek.
A neighbor who opposed the project said they were "not against the space being used" but didn't believe an open-air eating or drinking establishment is what's needed. "I actually would be open to considering proposals for housing or retail," they said. 
Motzek told Hoodline that he plans to appeal the Commission's decision.