According to Guy Beringer, the English writer who coined the word "brunch" in 1895, the midday meal "puts you in a good temper, it makes you satisfied with yourself and your fellow beings, it sweeps away the worries and cobwebs of the week."
Beringer may not be well-remembered, but two centuries later, his words still ring true. Whether you're seeking something upscale this Easter Sunday or a casual meal with family, here are a few options.
Fisherman's Wharf
Blue Mermaid Restaurant (495 Jefferson St.)
While this tourist zone might not be your first choice, Blue Mermaid Restaurant has a special Easter Brunch with locals in mind. 
The restaurant—located inside the Argonaut Hotel—boasts "oceanfront ambiance accented with sea-faring touches" and features a menu inspired by the Barbary Coast and "Gold Rush nostalgia," according to its website. 
To celebrate the spring holiday, the restaurant is serving its crab and corn chowder, cioppino made with Dungeness crab, mussels, clams, calamari and prawns served with garlic toast; ham with whole-grain mustard sauce, Easter cookies and more. 
Easter brunch is $24 per person.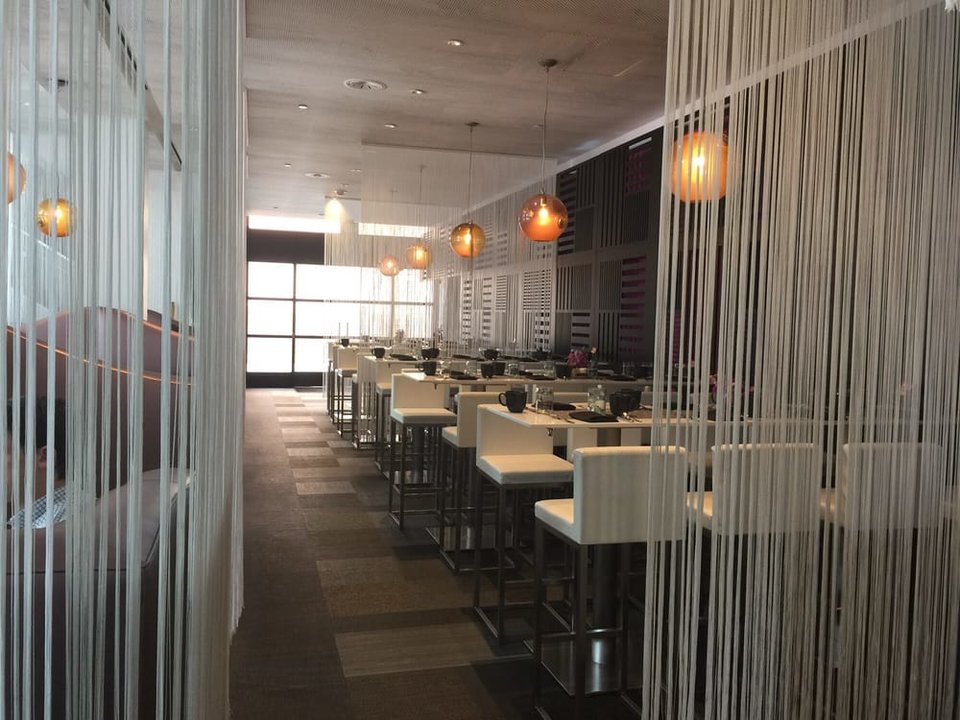 SoMa
TRACE at W San Francisco (181 3rd St.)
For something a little more upscale, TRACE at the W Hotel is hosting a brunch that showcases "the flavors of springtime" across an array of breakfast classics. 
The restaurant specializes in "cuisine prepared from locally sourced and sustainable ingredients," which includes offerings like a açaí bowl with fresh fruit and honey from the restaurant's rooftop beehive, crème brûlée French toast with fromage blanc mousseline and fresh strawberries, or crabcake Benedict with avocado, lemon basil Hollandaise and breakfast potatoes.
Brunch includes fresh juices from the juice bar and seasonal libations like a kimchi Bloody Mary and the "White Unicorn" with Cutwater horchata vodka, Laird's Applejack Brandy and lemon bitters. 
Brunch is served 7am–2pm. Reservations are encouraged. Call 415-817-7836 or by email.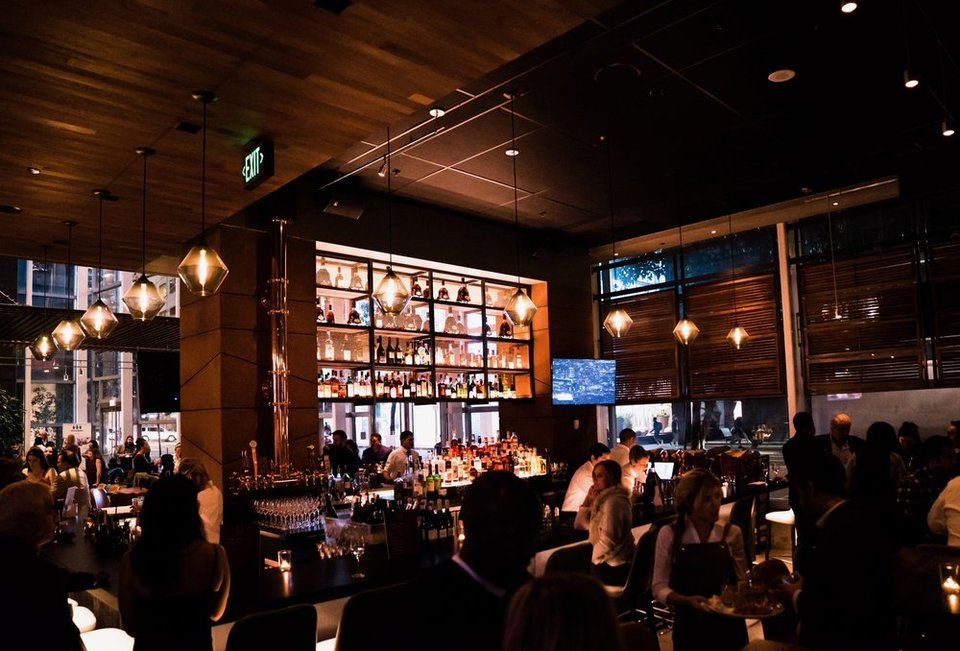 International Smoke (301 Mission St.)
International Smoke by Ayesha Curry and restaurateur Michael Mina is hosting its first buffet-style Easter brunch. 
There will be five serving stations to choose from specializing in snacks, salads, entrées, sides and desserts. Expect to see dishes like cedar-smoked salmon with garlic fried rice and black bean vinaigrette and lamb shawarma served with pita, Israeli salad, hummus and tahini. 
Bruch is $55 per person/$25 for children 10 and under and will be served 10:30am–1:45pm.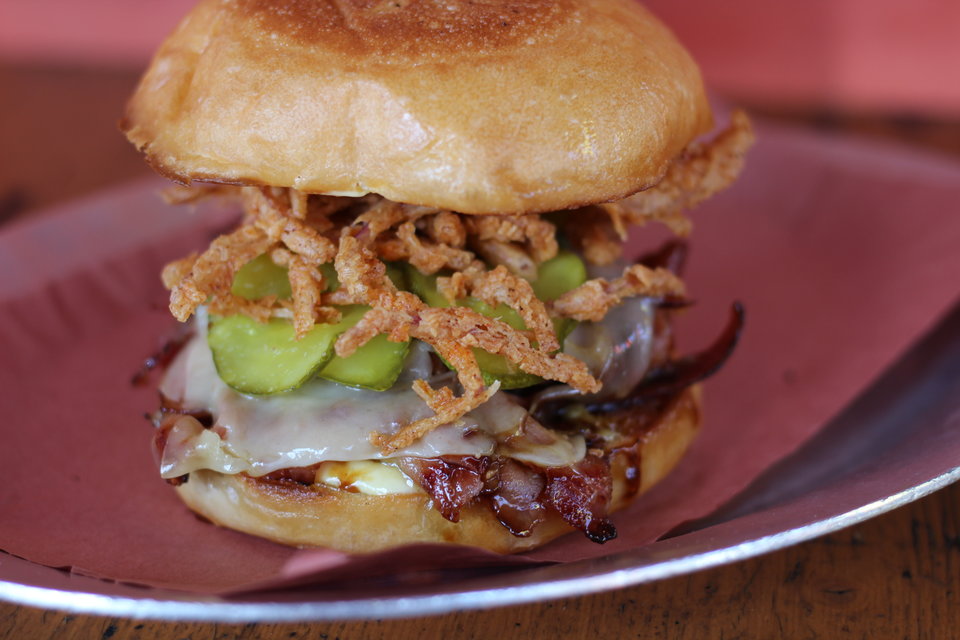 NoPa
4505 Burgers & BBQ (705 Divisadero St.)
Over on Divis, barbecue joint 4505 Burgers & BBQ will be serving its "famous Easter ham sandwiches" again this year. 
The ham is made with heritage pork legs that are split and brined in-house, smoked and cured. When the time is right, it's shaved thin and served with butter pickles, sliced gruyere, crispy onion strings and sandwiched between an Acme pan de pie roll. 
The sandwich, offered March 30th and April 1st, is $12.95 and is available for dine-in only.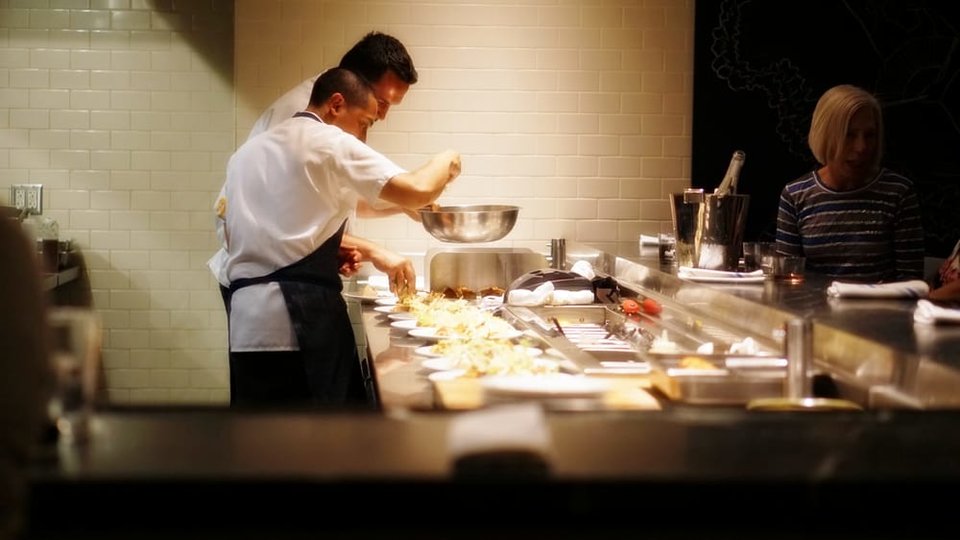 Presidio 
The Commissary (101 Montgomery St.)
The Commissary—located in a former mess hall in the Presidio's Montgomery Street barracks—is serving a California-style Easter brunch this year. 
Consisting largely of communal tables made from salvaged Douglas fir and appointed with fixtures that once illuminated an Army gymnasium, The Commissary is a Traci Des Jardins restaurant.
This year's menu features eggs Benedict with serrano ham and brioche, asparagus and truffle burrata salad, beignets with apple and ginger and more. (You can check out the full Easter menu here.)
Brunch is served Sunday 11am–3pm and reservations can be made here.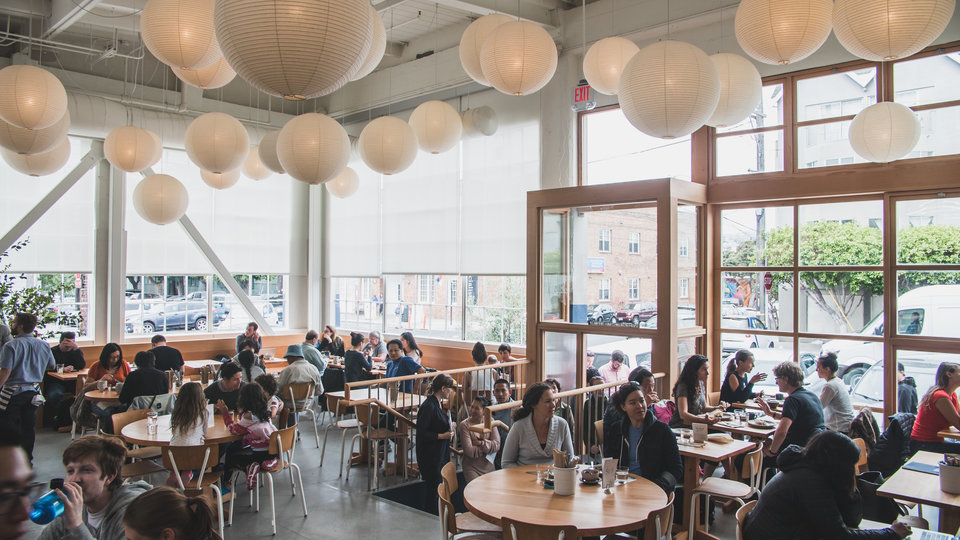 Mission
Tartine Manufactory (595 Alabama St.)
Lastly, the collaborative maker-space Tartine Manufactory—known for its artisan breads and seasonal breakfast and lunch fare—is offering an Easter brunch special as well. 
On Sunday, the menu will include roasted leg of lamb with herb sauce, fried egg and olive fougasse to celebrate the spring holiday, along with dishes such as Emmer porridge with ricotta, spiced yams, apple molasses and hazelnuts and smoked salmon tartine, pickled onions and cream cheese. 
Hoodline did not/will not receive any compensation for selecting these restaurants.