Earlier this year, Pizzahacker founder Jeff Krupman and chef Roger Feely quietly debuted BagelMacher, a Sunday morning pop-up serving naturally leavened bagels.
Despite a quiet launch, the pop-up is already creating lengthy lines, and bagels sometimes sell out before the day is through, reports Bernalwood. 
Each Sunday, Krupman transforms the Pizzahacker space into a bakery serving bagels that were boiled in lye and baked in pizza ovens, a technique that produces crunchier, chewier bagels more typical of New York City. The concept aims to make use of the restaurant during a time when revelers are more likely to seek out brunch/breakfast fare.
On the menu, expect to see offerings such as an everything bagel, smoked salt, sesame zaatar, poppy, and raisin ras el hanout.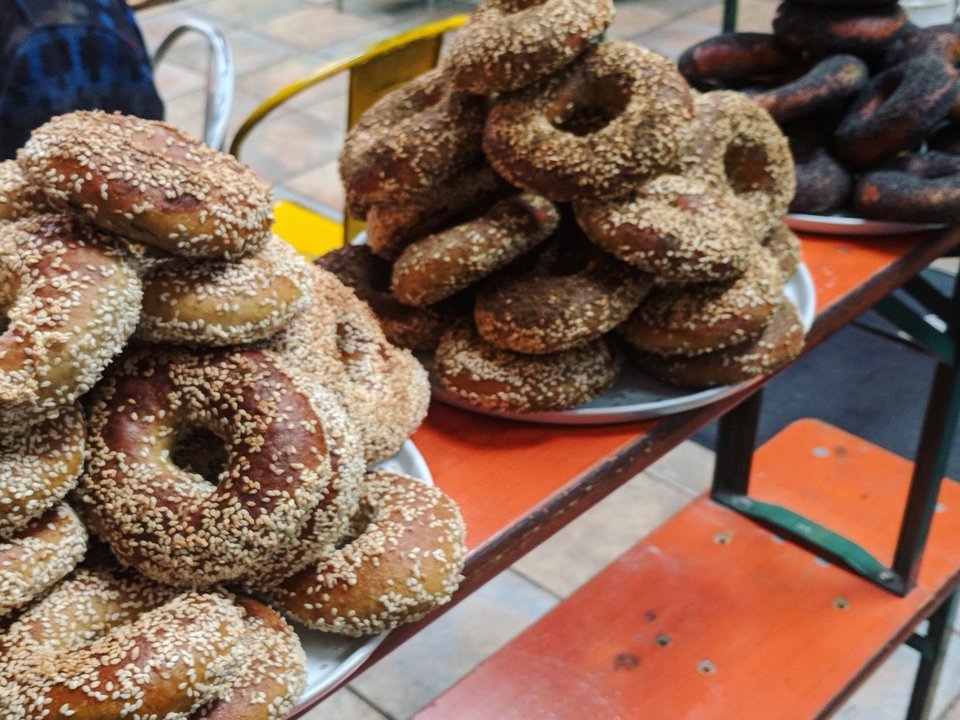 As for the raisin ras el hanout, "It's a raisin bagel with a North African dusted spice mixture and sesame seeds that turned my raisin-avoidant husband into an instant convert," said Bernal neighbor Jasmine. 
Look for "fancy-shmancy toppings," too, like Sierra Nevada organic cream cheese, grass-fed butter, fruit preserves or avocado. 
Fans of bagels and lox will favor the Big Macher, which is loaded with lox, cucumber, red onion, capers, cream cheese and preserves and served open-face (the more traditional Lil Pisher omits the jelly).
Rounding things out are fresh grapefruit juice and grapefruit mimosas, and coffee supplied by the nearby CoffeeShop. 
Currently, the pop-up is making roughly 150 bagels each Sunday, but plans to open Saturdays and expand its offerings, according to Eater.  "Good to get there on the early side, because things do sell out," said Jasmine. 
BagelMacher is open Sundays 10:30 a.m. – 1 p.m.