For years, thousands of pot-smoking leisure seekers have turned April 20th into one of the Upper Haight's largest gatherings, but this year, officials are taking steps to ensure that the vibe is mellow, not harsh.
Even though recreational use of cannabis is now legal for adults, "this is still not a city-sponsored or city-approved event," said District 5 Supervisor London Breed in a statement. "There will be no tolerance for visitors who are using '4/20' as an excuse to damage our parks and neighborhoods."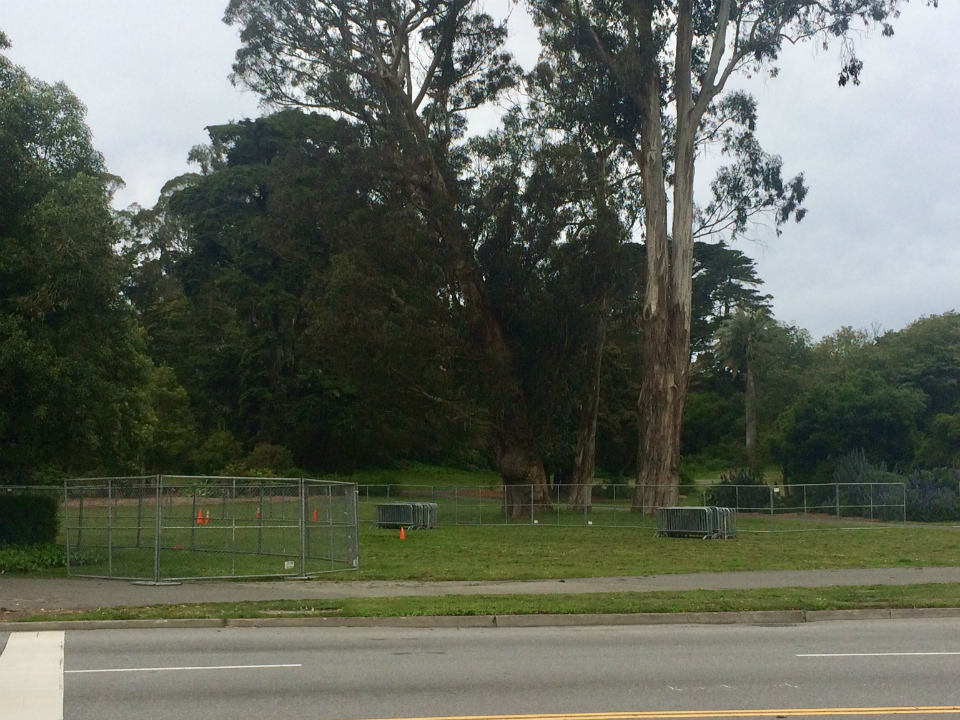 Official measures in place for the day include chainlink fencing around Robin Williams Meadow. The city installed a mile of fencing earlier this morning so security officers can check IDs for proof of age before admitting celebrants.
As we've previously reported, private sponsors are bringing vendor booths and portable toilets, along with security and medical staff for the event.
In a reversal, SFMTA announced the following street closures and traffic changes:
JFK Drive will be closed between Kezar Drive to 8th Avenue.
Parking patrol will facilitate traffic at intersections from Carl and Cole to 9th and Irving.
Muni lines will be rerouted, including the 7-Haight, 33-Ashbury 18th, 37-Corbett and 43-Masonic.
Shuttles will do express runs from Golden Gate Park to Civic Center from 5pm.