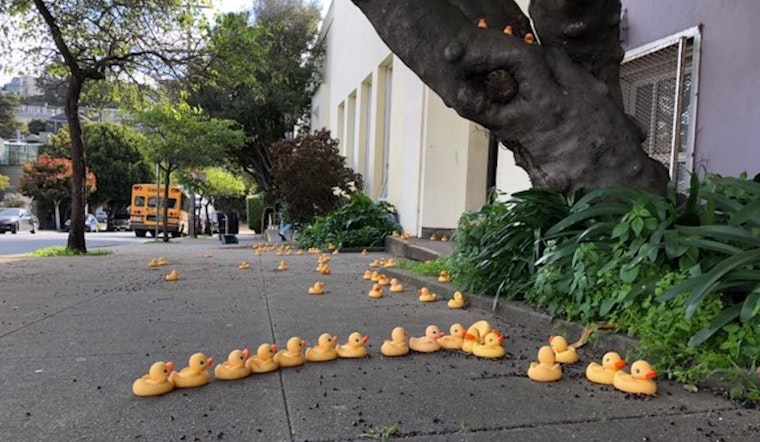 Published on April 02, 2018
Just as the swallows return to San Juan Capistrano and Chinook salmon find their way from the Pacific Ocean back to the rivers where they were spawned, rubber ducks have returned to Noe Valley this spring.
Tipster Tyler C. sent us a note this morning to let us know that "there are more rubber duckies today in front of Alvarado School on 22nd Street."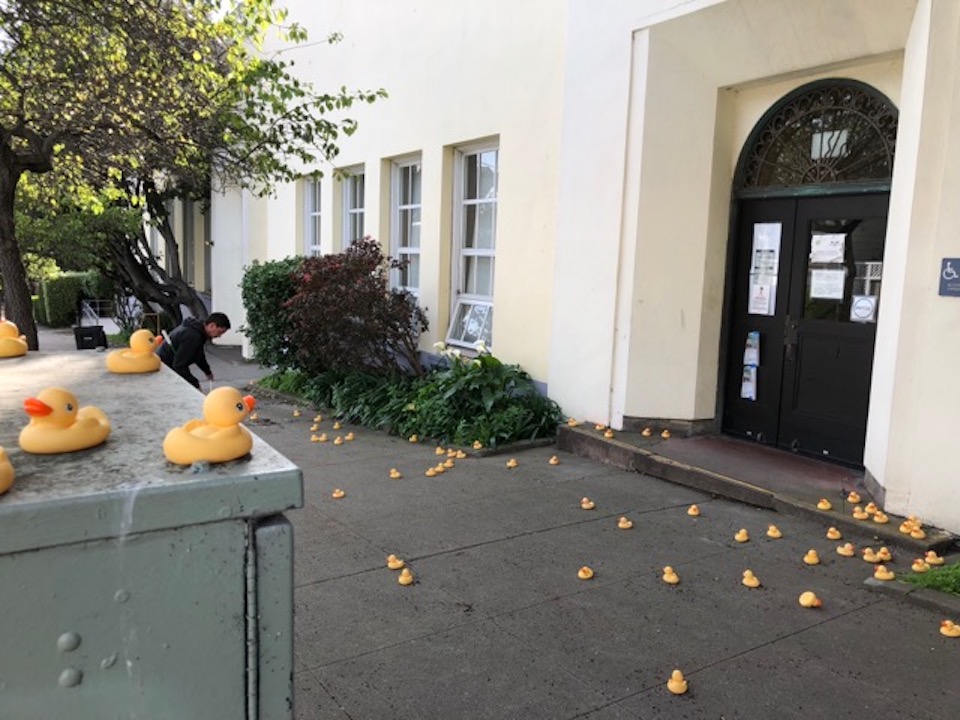 The ducks appear to have been placed with care; all are right side up, and many were facing the same direction. Photos from the scene show ducks in trees, lined up on an exterior wall, queued on the sidewalk and placed around a school entrance.
As Tyler indicated, this isn't the first time a flock of bath toys mysteriously manifested in Noe Valley: in May 2017, more than 150 ducks appeared overnight near the intersection of Castro and 21st streets to spell out the name "SIMON."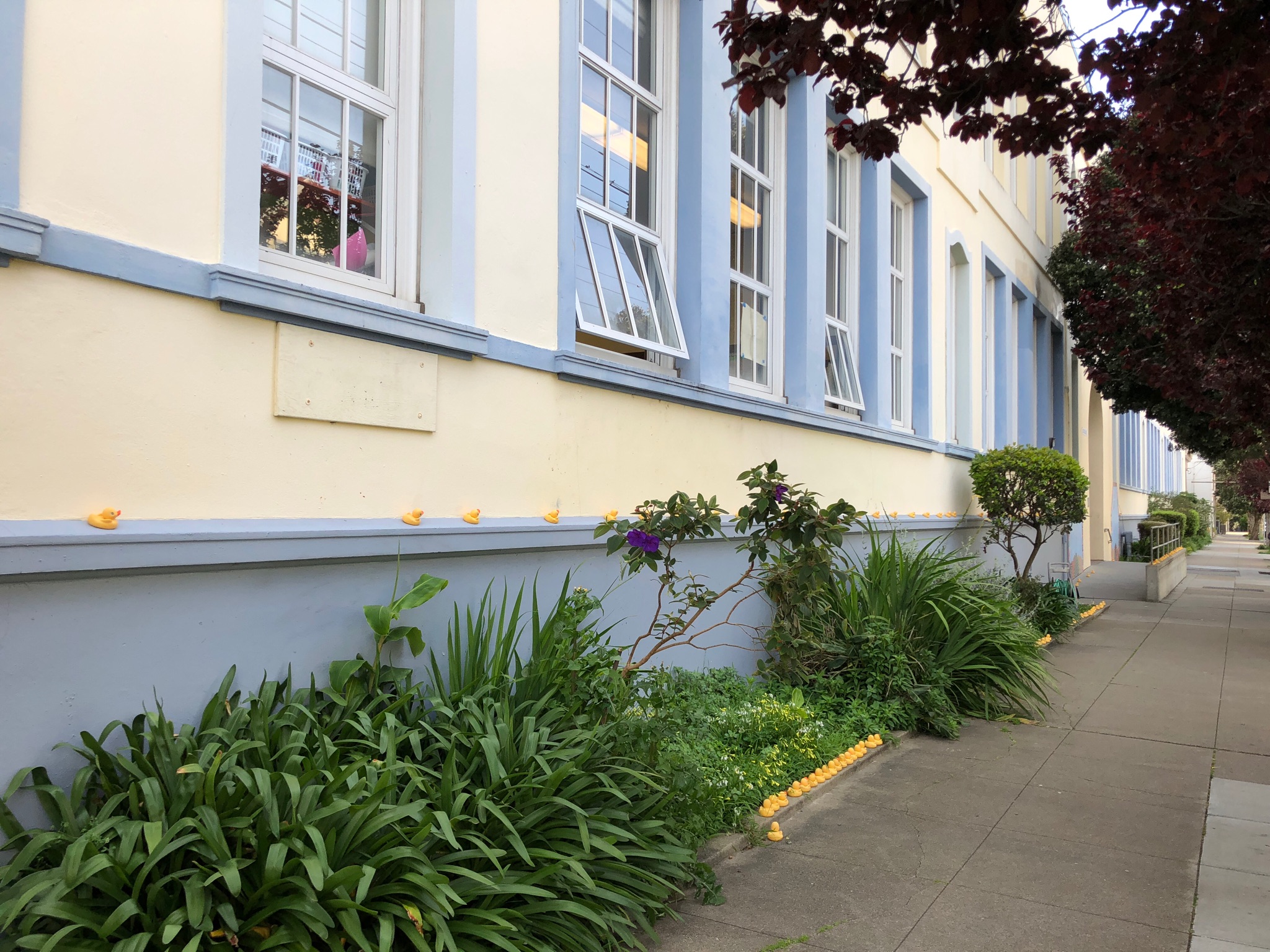 A few weeks later, a brace of plastic waterfowl flocked to 22nd Street, one of the steepest hills in the city. In that instance, the ducks were lined up single-file and facing downhill, eventually turning the corner at Church Street in front of a 2006 mural by Mona Caron.
Thanks again to tipster Tyler C!
Have you come across something unexpected? Text a horizontal photo and your tip to 415-200-3233, and we'll look into it. If we use your information in a story, we'll give you credit.