In this edition, a San Francisco-based dessert chain is poised to open its latest outpost, a new Chinese eatery is in the works near Union Square, a North Beach deli calls it quits, and a popular Indian eatery remodels after a fire last year.
Openings
Lower Haight
Frozen Kuhsterd (791 Haight St.)
Local dessert chain Frozen Kuhsterd, which bills itself as a "scoop-able experiment in indulgence," is poised to open its newest location in the Lower Haight.
While the business' website indicates that the location was set to open last fall, tipster Joanne reported that the sweet shop "just passed their final inspection" and is aiming for a mid-to-late April debut. "They are still buying supplies and training staff," she added.
Frozen custard treats come in an array of flavors, including black milk tea, cinnamon toast crunch, salted chocolate peanut butter, ube and more.
And if you prefer your indulgences in bar form, look for flavors like Thai tea, Four Barrel Coffee and cornflake cereal milk. (You can check out a listing of all the flavor profiles here.)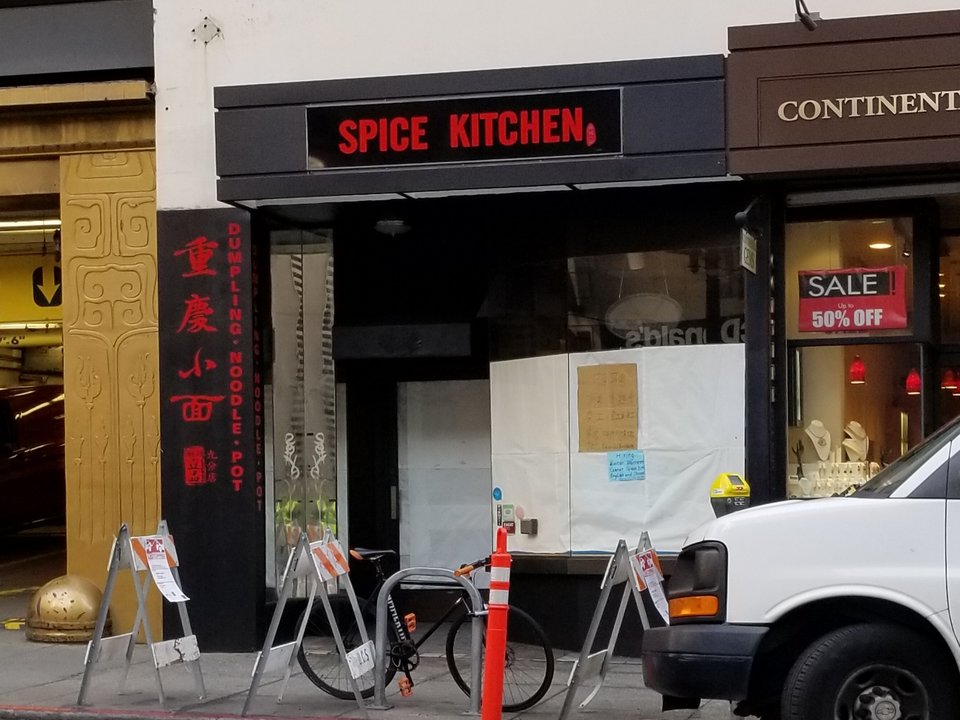 Union Square
Spice Kitchen (432 Sutter St.)
Over in Union Square, veteran tipster Al M. said there's a new taker for the former After Osha Thai space, called Spice Kitchen.
During his visit, Al spotted new signage indicating the spot will specialize in Chinese-style dumplings, noodles and hot pot. He spoke to someone working inside who said the owner will be on site in a few weeks, so there's still no official word of when the new eatery will open or what to expect.
A search of public records revealed no building permit applications, planning documents or department of Alcoholic Beverage Control licenses. We'll keep an eye on the space to see if there is any movement.
Closures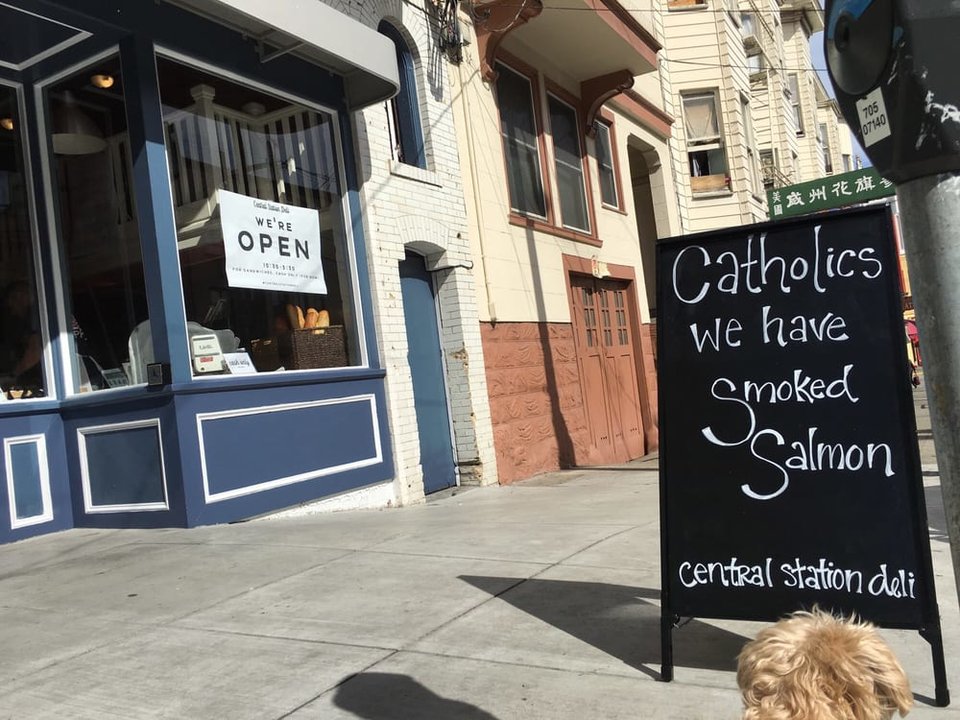 North Beach
Central Station Deli & Market (728 Vallejo St.)
Located a few doors down from SFPD's Central Station, the two-year-old deli project by Pete Mrabe of Don Pisto's, Chubby Noodle and Pete's has officially closed its doors, said tipster Al.
"There's no activity or anyone inside," Al said. "Those fresh, daily delivered baguettes are no longer in the baskets and the place is completely empty."
As we reported in 2016, the eatery had been in the works since as early as 2012, and served as one of District 3 Supervisor Aaron Peskin's campaign headquarters in 2015.
It's not clear why the business called it quits, but Yelpers confirm the closure and a phone call to the number listed indicates the number has been changed with no forwarding information. A sign indicating the property is for sale has been posted in a front window.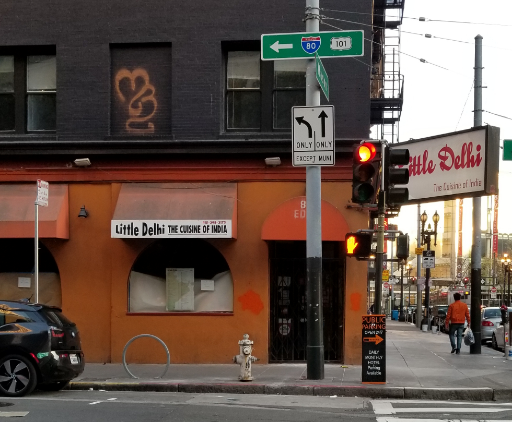 Tenderloin
Little Delhi (83 Eddy St.)
Lastly over in the TL, tipster Al reports that Little Delhi has closed—"the windows are covered and there's no activity inside."
It appears, however, that the eatery—known for its authentic and affordable Indian fare—is temporarily closed due to a fire that erupted in the building last December.
Public records from the Department of Building Inspection indicate during an initial inspection of the premises that "a fire occurred at this address in the ground floor level restaurant and rooftop."
A building permit was issued to the business in February and work to replace a kitchen hood and repair drywall due to water damage has commenced.
According to the restaurant's Yelp page, the owners are hoping to reopen on June 4th and are currently remodeling the interior space.
Thanks as always to man about town Al M. and tipster Joanne!
If you've seen something new in the neighborhood, text tips and photos to 415-200-3233, or email [email protected] If we use your info in a story, we'll give you credit.