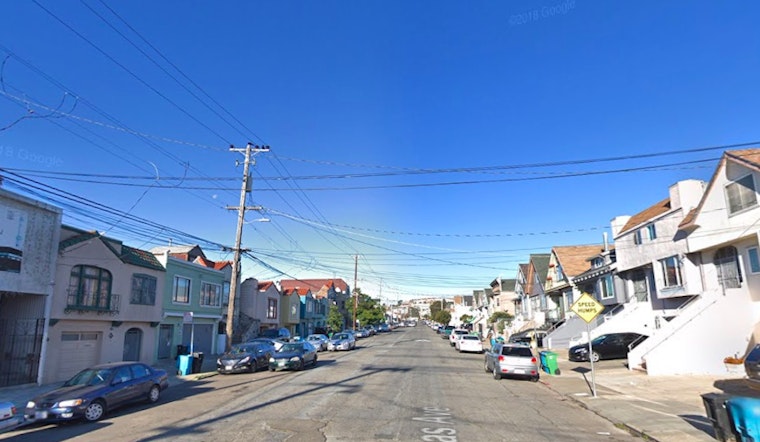 Published on May 02, 2018
San Francisco's thirteenth homicide of the year year took place yesterday in the Bayview district, where a shooting killed one man and left another with life-threatening wounds.
The incident occurred just after 7:00 pm on the 1400 block of Thomas Avenue. Police have not released any details about what preceded the attack, but two men, 21 and 22, reportedly suffered gunshot wounds at the scene. 
Both victims were transported to a hospital, but the younger man succumbed to his wounds. No arrests have been made, and the department's Homicide Detail has launched an investigation.
Anyone who has information about this incident is encouraged to contact SFPD via the department's anonymous tip line at 415-575-4444, or text TIP411 with "SFPD" at the start of the message.
Here's why we usually don't include suspect descriptions in crime reports.