Efforts to activate the area near Jane Warner Plaza are ongoing, but one Castro resident is spectacularly unimpressed; a recently replanted palm tree in front of Castro Coffee Company has joined the choir invisible.
Castro residents will recall the King Palms were planted as part of the Castro Streetscape Improvement Project in 2014.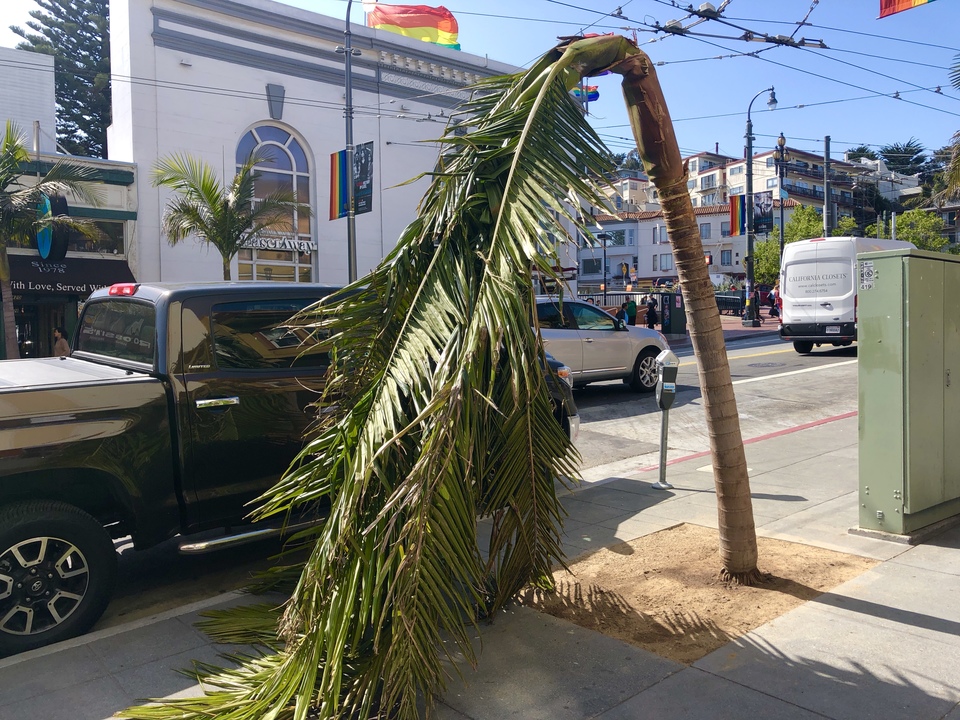 "We are aware of the palm failure," said Carla Short at Public Works. "It must have succumbed to transplant shock." According to Short, her agency "just replanted it last Monday and watered it twice."
Fortunately for the city's tree budget, "our palm broker is going to provide a replacement at no cost to us, recognizing that it should not have failed so quickly," said Short.
Delivery of the new tree is expected to take one or two weeks, she added. "We will be removing this sad palm tomorrow, and replanting as soon as we can coordinate the delivery."