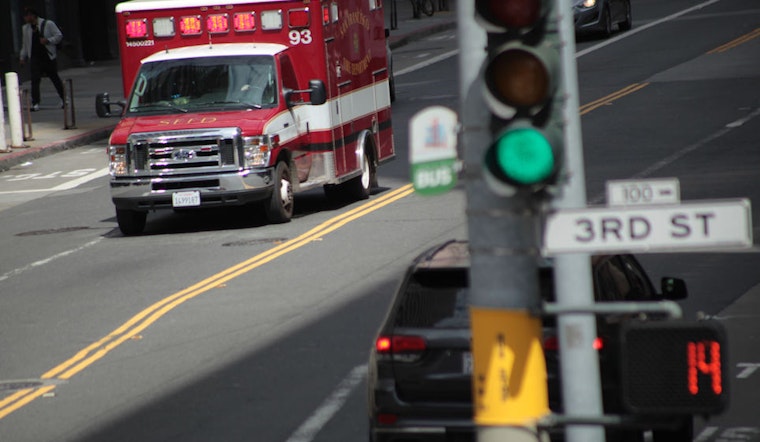 Published on May 21, 2018
Four people, including a 15-year-old, were wounded in three separate shootings that took place across the city over the weekend.
In the first incident, which took place near Market and Larkin streets on Friday around 9:13 p.m., a man in his late fifties was arguing with a 40-year-old man when the older man shot the victim and fled on foot.
The suspect was not arrested, and the victim was taken to a hospital with non-life-threatening injuries.
On Saturday at 1:09 a.m., two men, 29 and 25, were walking to their vehicle on the 1100 block of Capp Street in the Mission when an unknown suspect wounded them with gunfire before fleeing southbound on Capp in another vehicle.
Both suspects drove to a hospital, where they were treated for non-life-threatening injuries.
Later that evening, around 8:53 p.m. on the 1700 block of Revere Avenue in the Bayview, a 15-year-old male was driving when a vehicle occupied by four male suspects pulled up next to him and opened fire before fleeing the scene.
The victim suffered non-life-threatening wounds and was taken to a hospital for treatment.
Anyone who has information about any of these incidents is encouraged to contact SFPD via the department's anonymous tip line at 415-575-4444, or text TIP411 with "SFPD" at the start of the message.
Here's why we usually don't include suspect descriptions in crime reports.