Several Noe Valley merchants have launched a campaign opposing plans by a pet-supply chain to move into the neighborhood.
Los Angeles-based Healthy Spot has proposed converting a former RadioShack at 4049 24th St. (between Castro and Noe) into its first San Francisco location.
The company sells pet food, supplies and offers grooming services, and also plans to partner with outside vendors to provide services like teeth cleaning and dog behavior training.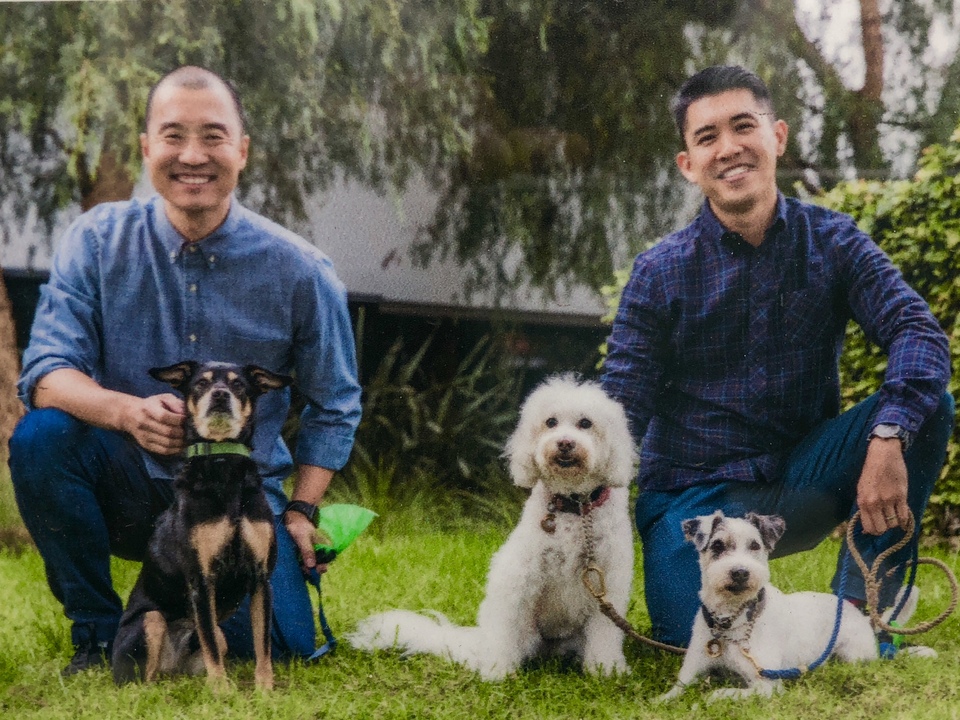 Founded in 2007 by Mark Boonnark and Andrew Kim, Healthy Spot currently has 13 ocations in Southern California. Because city formula retail rules require companies with 11 locations or more to obtain conditional use permits before opening, a Planning Commission hearing is scheduled for June 21.
The approximately 2,496-square-foot space is being designed by Santa Monica based Akarstudios, with construction costs estimated at $480,000.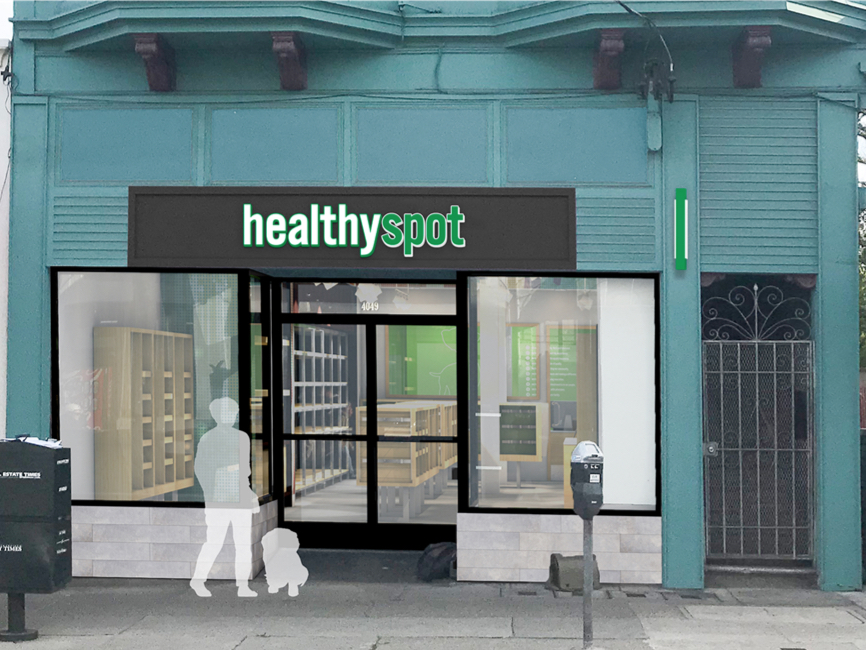 Kim told Hoodline they chose Noe Valley because "it has a very small community feel and it's a very walkable merchant corridor. "We're a community store, we like to plug in to the community and find ways to give back and really participate in community events."
He described other neighborhood businesses that cater to pet guardians as "great community stores, but we're offering something different to the consumer."
To foster a sense of community, Kim said Healthy Spot will invite other merchants to take part in an annual neighborhood pet fair if the Noe Valley location is approved.
A coalition of local merchants, including The Animal Company, VIP Grooming, and Noe Valley Pet Company, have started a My Local Pet Shop campaign to encourage residents to support local businesses.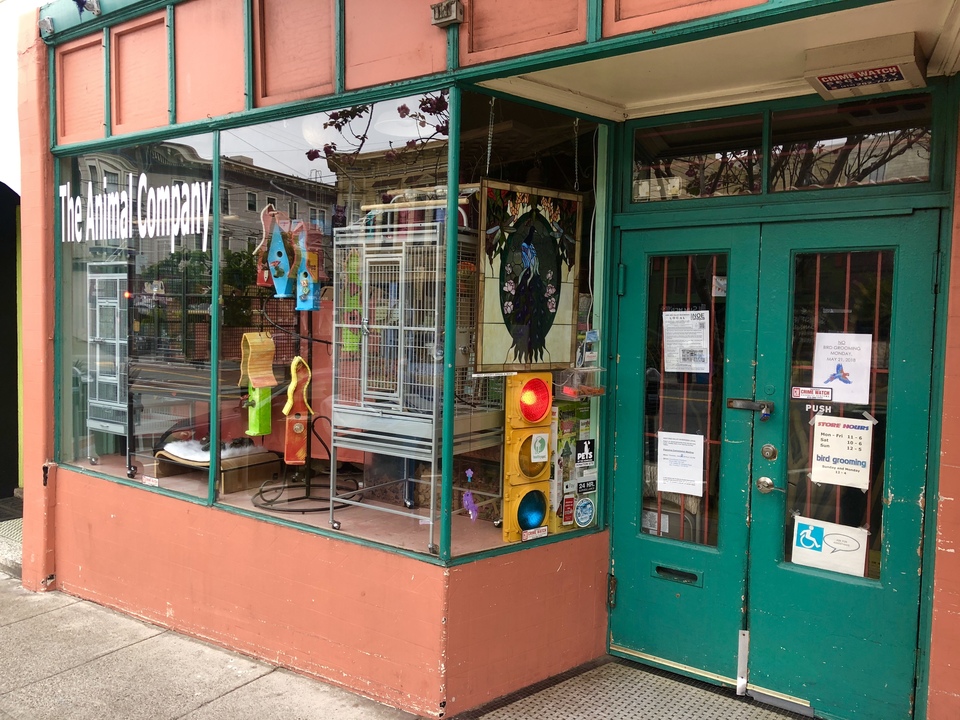 The Animal Company (1307 Castro St.), around the corner from the proposed Healthy Spot location, has been in Noe Valley since 1976. Owners Ellen and Rich French claim it's the city's oldest pet supply store.
"There are 20 of us, pet stores and groomers alike, in a one and a half mile area of the proposed Healthy Spot," said Ellen French.
The Animal Company sells dog and cat supplies along with a variety of other animals supplies, including a large focus on birds. According to French, "we cover everything anybody needs, what we don't have we send to the next store."
"Healthy Spot doesn't sell anything that's not already represented here in Noe Valley," she said.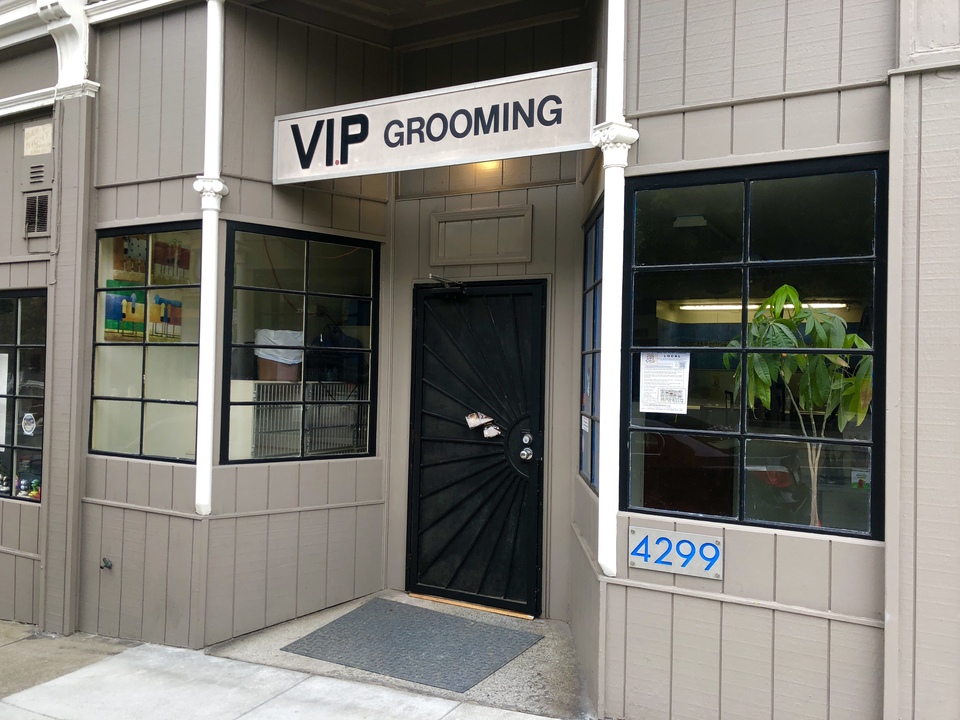 VIP Grooming, open for 35 years, is two blocks away from the proposed Healthy Spot location. Two years ago, owners Lancy Woo and Sage Cotton opened VIP Scrub Club (1734 Church St.), a self-serve dog wash, a few blocks away.
"Healthy Spot is looking to occupy that specific spot right in between two very successful and well known businesses in order to harm the local businesses and obtain their customers and clients," said Cotton.
"Healthy Spot is reputed to come in to neighborhoods in Southern California with already existing businesses for the sole purpose of taking their clients," said French.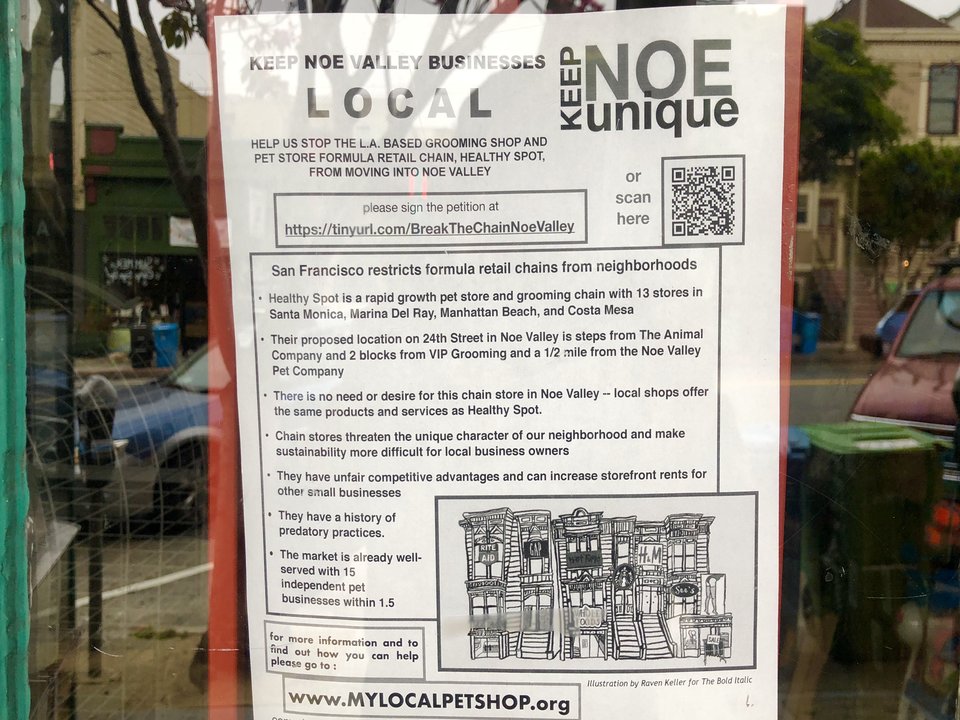 According to Cotton, Healthy Spot has released coupons in its home market intended "to steal the customers and the clientele" of competing businesses by bundling discounts for daycare, grooming services and dog food.
"We experimented in one location with complimentary daycare service," Kim confirmed to Hoodline. "We do not have predatory pricing, we are not a discount retailer."
French said "three thousand or more" people joined a signature-gathering campaign opposing the store, and "we also have 96 percent of the Noe Valley merchants who have signed a petition against them."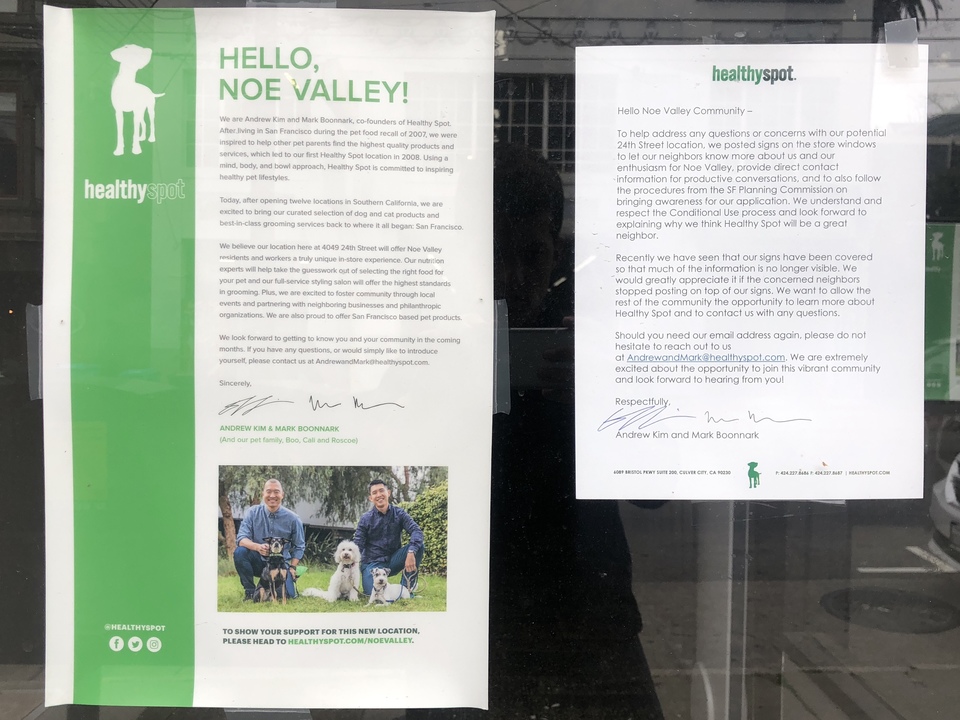 Kim, who said he's personally visited many Noe Valley merchants, said there's widespread support for Healthy Spot. "The primary concern is coming from the other pet retailers and operators," he said.
Cotton and French say they're planning to gather as many people as possible to attend the upcoming Planning Commission meeting.
"This is a critical issue and you have to chose," said Cotton. "Do you want this formulaic store that really don't know that much about or do you want to stay with the local businesses that have served you proudly for so long?"
If approved Kim says, "hopefully we'd be able to open our doors by the end of the year."
Healthy Spot plans to be open 7 days a week from 8am to 8pm on weekdays and 9am to 8pm on weekends.