Yesterday, city officials, community stakeholders and representatives from Forest City Realty Trust celebrated the start of construction on the Dogpatch's new 28-acre development at Pier 70. 
The project, in the works for nearly a decade, was approved by the Board of Supervisors last November and is the first waterfront development to require a citywide vote under Proposition B. Seventy-three percent of San Francisco voters were in favor of the project.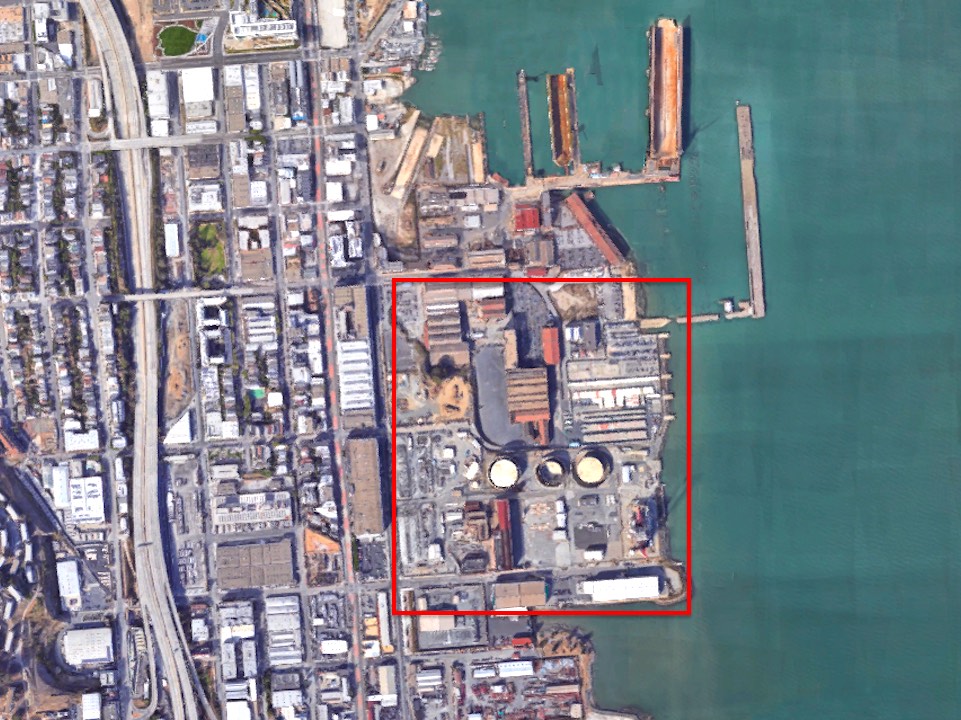 "This is an inspiring location reflective of San Francisco's history of ingenuity that will once again be a major source of economic, civic and cultural value to the City," said interim Mayor Farrell at the groundbreaking ceremony.
"The Pier 70 project provides meaningful solutions to City priorities by building significant affordable housing, creating signature spaces to support the arts, and providing revenue generating local manufacturing and commercial uses," he said.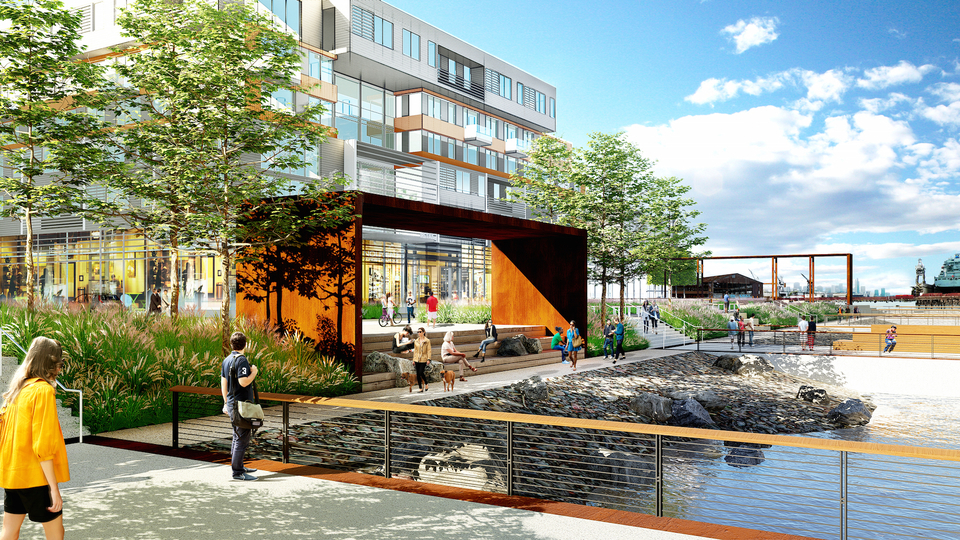 The development will be built in three phases over the next 15–20 years and will feature 1,100–2,150 residential units, 30 percent of which will be permanently affordable. The project creates nine acres of new parks and open space and 900,000–1.75 million square feet of commercial space with up to 360,000 square feet for local retail, the arts, and light industrial space. 
Three structures deemed historic will be rehabbed and returned to a hub of light industry use. Also included is a 90,000-square-foot affordable artist studio space for the Noonan Building, currently housed onsite. 
"I am so happy that after decades of work, people who live just blocks from the Bay will now have access to the breathtaking waterfront," said District 10 Supervisor Malia Cohen, who represents the neighborhood.
"The revitalization of Pier 70 is so valuable because it builds new connections in this neighborhood and delivers over $750 million dollars in public benefits to the greater San Francisco community," she said.
Cohen said District 10 residents will directly benefit from the project as they'll be given preferred status access to affordable housing built at the site.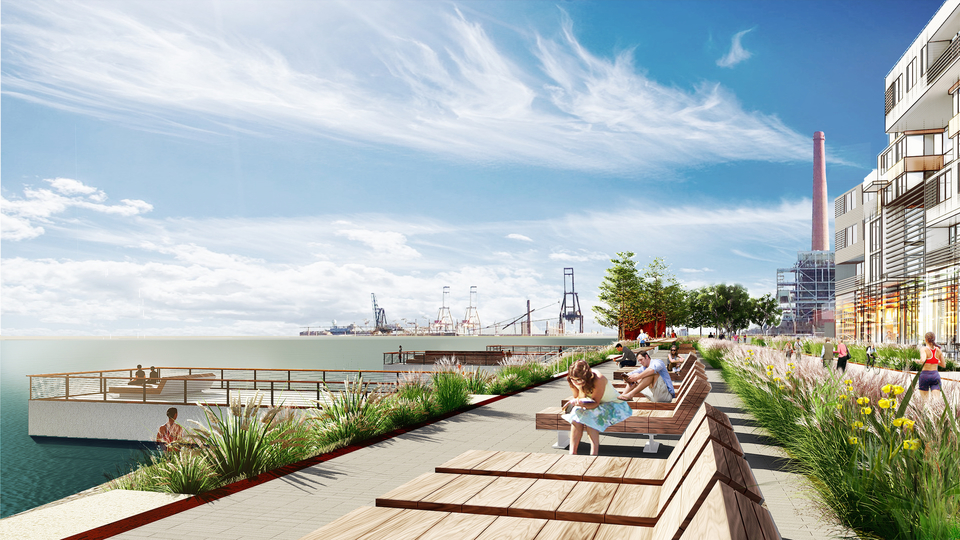 Forest City representatives also unveiled designs for new waterfront parks that will feature an assortment of public art, terraced lawns, meadow plantings and promenades that jut into the water. 
"Along the waterfront, imagine people dining at restaurants and bars, and a cultural arts building that opens up onto to an expansive lawn where residents are enjoying a concert," said Forest City Senior Vice President Jack Sylvan. "This is an inspired location where people will want to be."
For the first phase of the development — which should be completed by 2021-22 — the focus will be on building entirely new infrastructure, renovating buildings to be preserved, and creating the parks and open spaces. 
Crews will also work mitigate sea level rise per projected 2100 estimates established by the state. 
"This project is a testament to commitment, creativity and partnership that will result in the revitalization of this exciting part of the waterfront," said Port of San Francisco Executive Director Elaine Forbes. "This project will provide long-term value for the City and its residents."