Police are seeking a man with two dogs that allegedly bit four people and injured another dog in Dolores Park on Sunday morning.
The incident occurred just before 11:45 a.m. in the park's designated off-leash area when a brown pit bull and a gray pit bull in the custody of an unidentified male suspect attacked a Lhasa Apso-poodle mix named Bloom, who "suffered puncture wounds to her back."
As Bloom's guardians attempted to separate the animals, the pit bulls bit three Culver City residents on their left hands; two women, 43 and 18, and a 49-year-old man. A 23-year-old female victim who lives in San Francisco "sustained bite wounds to her right hand," said police.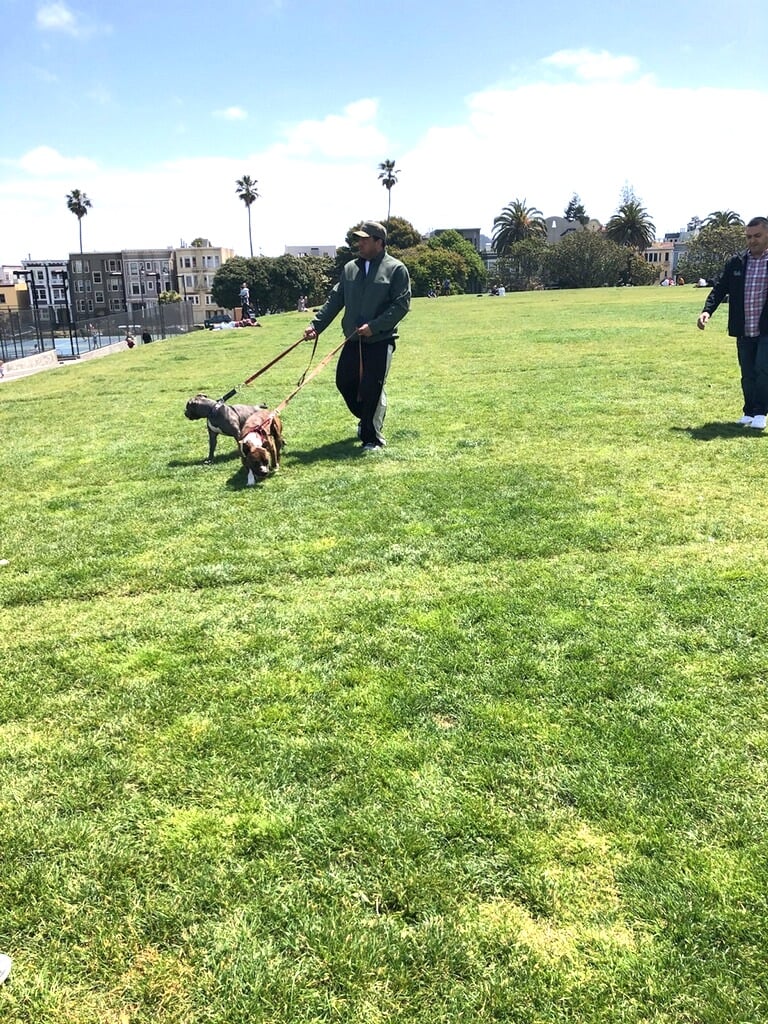 After the attack, the suspect leashed both dogs and left the park headed northbound on Noe Street without providing any ID or information about the dogs' vaccination history.
Three of the four victims who suffered bite wounds were transported to a hospital for treatment, and Bloom was treated by a veterinarian. To help identify the suspect and locate the dogs, police have released a photo taken before he fled the scene.
Police are asking anyone who has information about this case to call the department's Vicious and Dangerous Dog Unit at 415-553-9182, call SFPD's 24-hour tip line at 415-575-4444 or text TIP411 and begin the text message with "SFPD." Callers may remain anonymous.