By
Hoodline
- Published on May 01, 2018.
Looking for a new twist on ice cream and frozen yogurt? Aube Creamery has debuted in Japantown at 1581 Webster St., Ste. 150 (between Post Street & Geary Boulevard).
Aube Creamery's flavors include "Very Berry," pure (organic milk), hojicha (roasted green tea) and "Rice Cream." With each order, customers receive one free topping.
With four stars out of seven Yelp reviews, Aube Creamery is attracting early positive attention.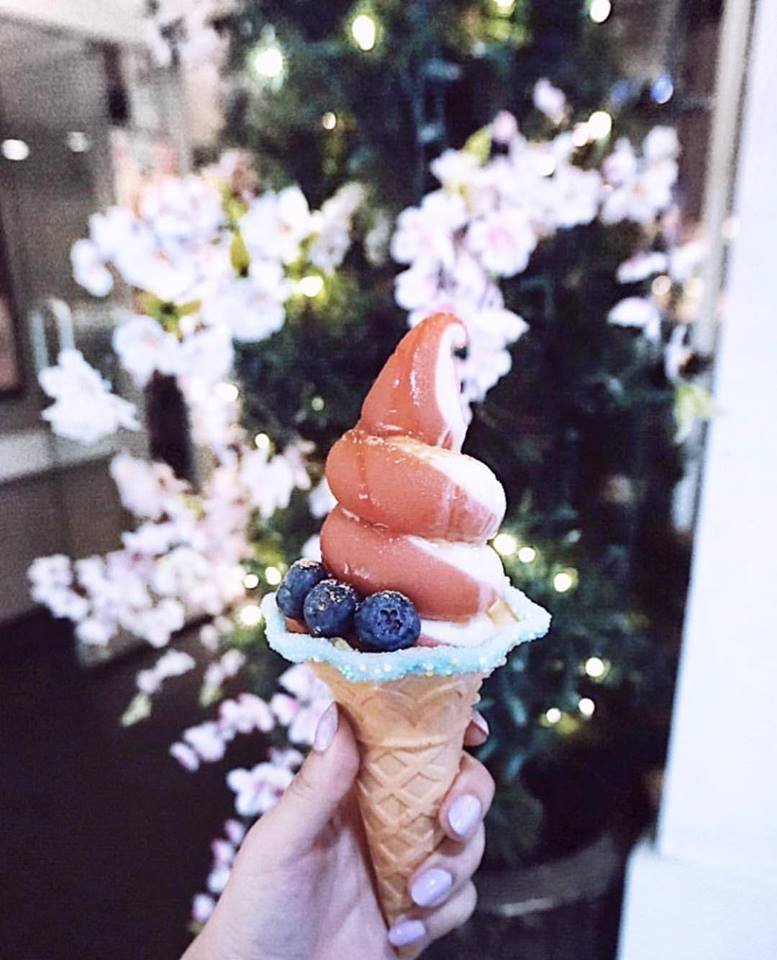 "I'm excited this place is finally open," said Lucy W. "I got a hojicha/rice cream swirl on a cone with kinako [roasted soy flour] sprinkled on top. Neither flavor overpowered the other, which I appreciated. All in all, Aube Creamery is an aesthetically pleasing place with good soft serve."
Electra C. added that Aube is "a pretty solid entry in the ice cream offerings at the Japantown Mall," and said hojicha was the most popular flavor sold during her visit.
"It has a distinct fragrant flavor that I thought was pretty impressive and complimentary to soft serve," she said. "Another draw might be the cute Instagrammable sugar cones which have cute icing borders with different toppings like sprinkles or crunch. If I had to summarize my impression of their angle, it would be soft serve with real flavors."
Aube Creamery is open from noon to 9 p.m. Tuesday to Thursday.