By
Hoodline
- Published on May 03, 2018.
Last fall, we covered Mini-Chic, a Castro shop that sells upscale European children's fashions. Today, we're taking a second look at 4011 18th St. (between Noe and Hartford streets), as the space is shared with shoe store Turkish Modern.
The creation of Seyda and Alex Carter, Turkish Modern carries their Rafik brand of hand-stitched yemenis (traditional Turkish leather shoes), as well as leather bags and Turkish decor.
Seyda is the only female shoemaker she knows of in Turkey, where shoemaking has long been a male-only art, according to OZY.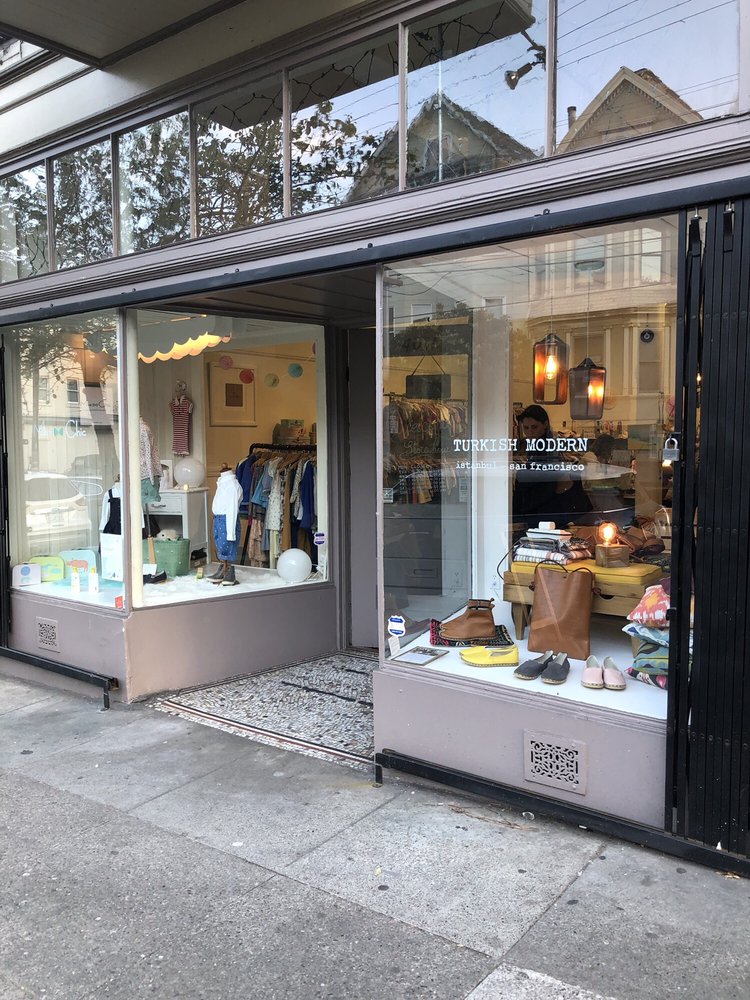 Turkish Modern has just one Yelp review, which gives it a five-star rating thus far.
Nikki M., who was the first Yelper to review the shop on April 28, said she's "absolutely in love" with Rafik shoes.
"Made in Turkey, like all their items, they have a ton of adorable colors and they are beyond comfortable. I also found the most lovely backpack," she said. "Things are definitely pricey, but with Unionmade a few doors down, it's a bargain. Plus, they are handmade and of exceptional quality."
Turkish Modern is open from 10:30 a.m. – 6 p.m. Tuesday-Sunday. (It's closed on Monday.)