By
Hoodline
- Published on June 22, 2018.
In-flight meals have a terrible reputation, and airport bars and restaurants aren't known for offering high quality or top value, either.
Besides — do you really want to eat an enormous cinnamon bun before a cross-country flight?
To find the top-rated eateries on the way to San Francisco International Airport, we crunched the numbers using both Yelp data and our own secret sauce to produce a ranked list that can help you can save a few bucks and relax in comfort before your next flight.
1. Piccolo Pete's Cafe (Visitacion Valley)
2155 Bayshore Blvd.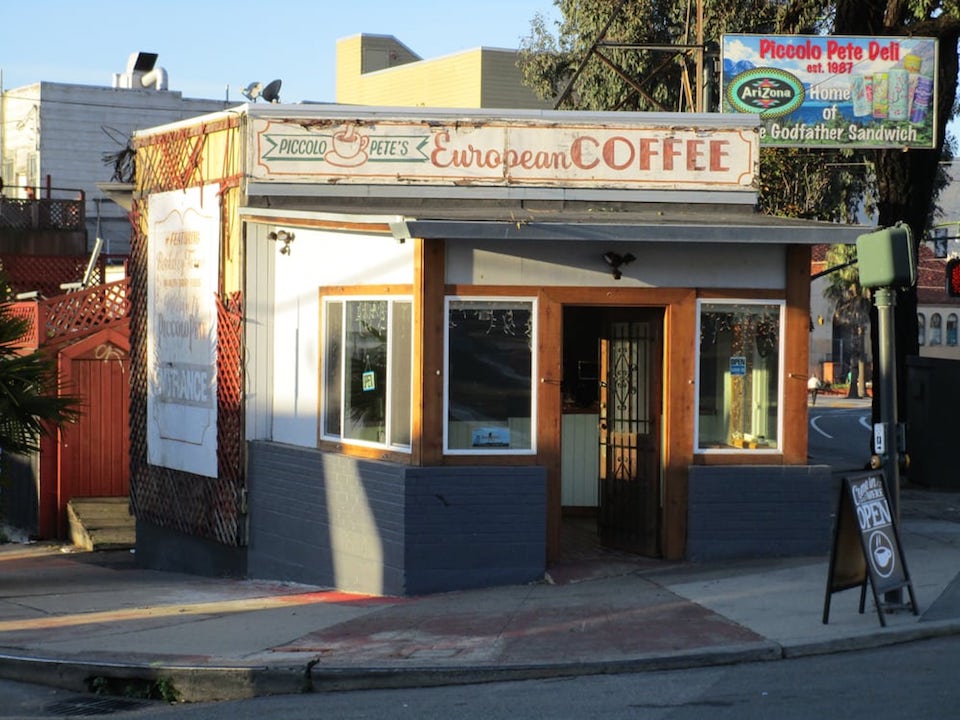 For those with early-morning departures, Piccolo Pete's Cafe is an inexpensive choice for a traditional American breakfast. Customers can order to-go or dine in at one of two tables to enjoy freshly-squeezed juices, coffee drinks and specialty dishes like a french toast croissant.
The spot has earned five stars from 214 Yelp reviews, making it a top choice for breakfast before a run to SFO, about a 10-minute drive away.
"Super quaint, and friendly staff," wrote Yelper Janessa M. "You always run into the same people who work there which is nice, because it feels more like a small town than the big city." 
2. Ferment Drink Repeat (Portola)
2636 San Bruno Ave.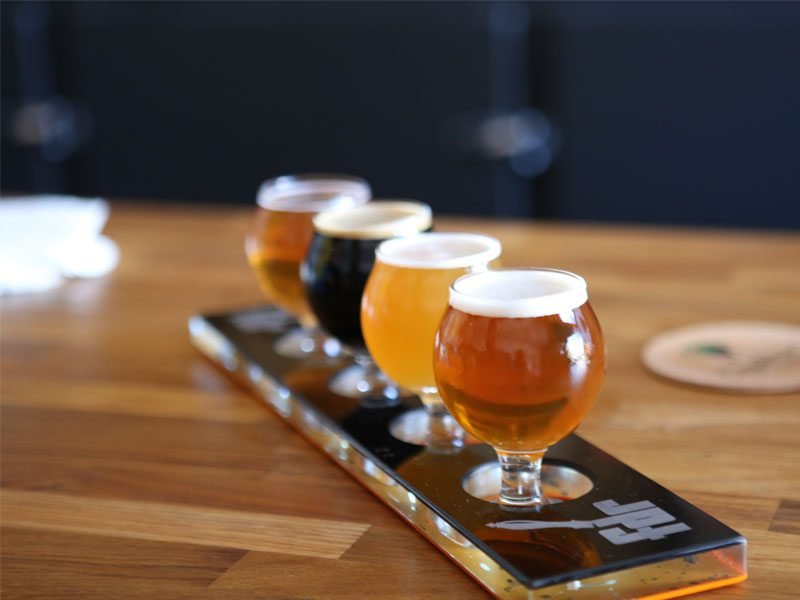 Brewery Ferment Drink Repeat serves a wide range of craft beers in its Portola taproom. Customers are encouraged to bring in outside food to enjoy as they pair a snack with selections from FDR's menu, which offers standard pours ($6–8), half-pours ($4) and a flight of four beers for $10.
After 82 Yelp reviews, Ferment Drink Repeat has a five-star rating.
"The family-owned brewery has succeeded in making FDR a welcoming and important addition to the neighborhood," wrote Yelper Kristin P. "They don't serve food, but you are welcome to bring your own to enjoy with your beers."
3. Banh Mi House (Portola)
2701 San Bruno Ave.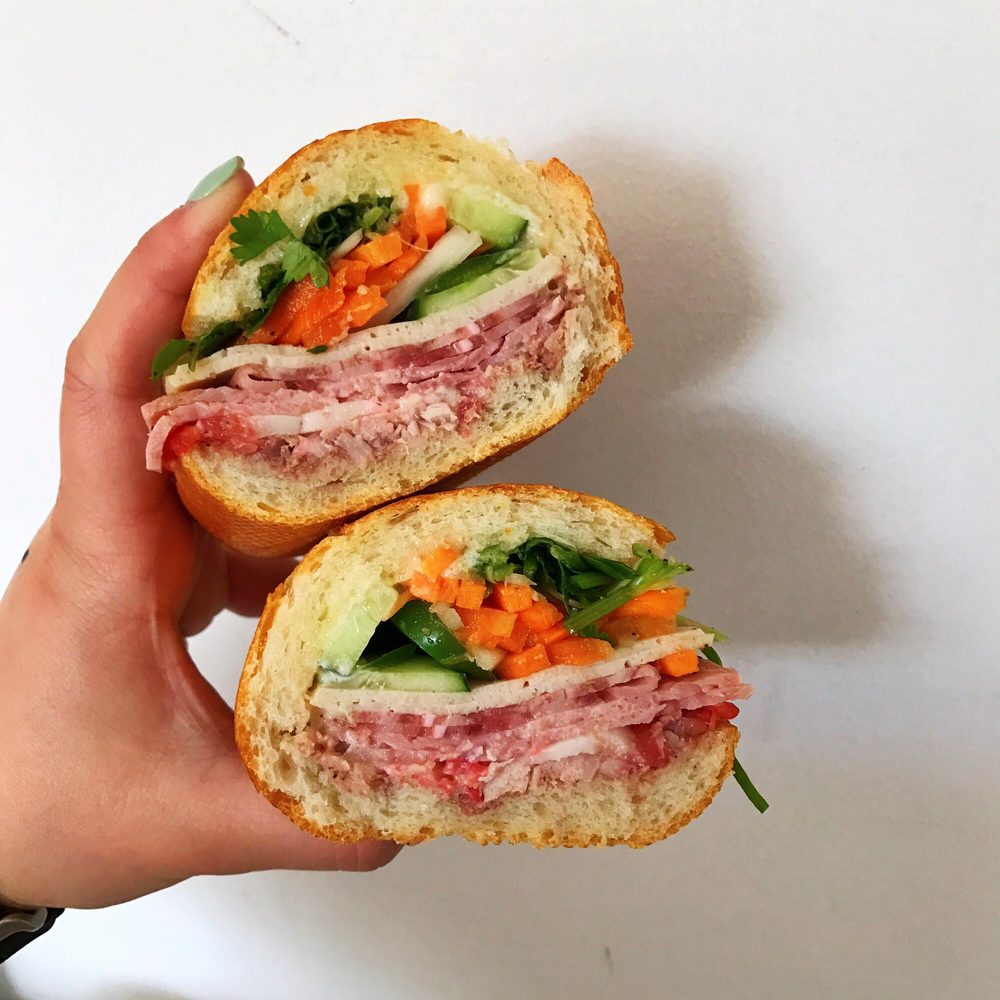 Open every day from 8 a.m.–6 p.m., this Vietnamese sandwich shop is also minutes away from your departure gate. Serving a variety of made-to-order banh mi sandwiches priced at $5, many Yelpers describe Banh Mi House, which has 4.5 stars out of 91 reviews, as a good value for a meaty handheld meal.
"I think there's only about 4-5 different kinds of sandwiches you can buy, but their drink options are extensive," wrote Audrey G. "They have a cold box filled with different sodas and Asian drinks (I got the grass jelly!)."
4. Laughing Monk Brewing (Bayview)
1439 Egbert Ave.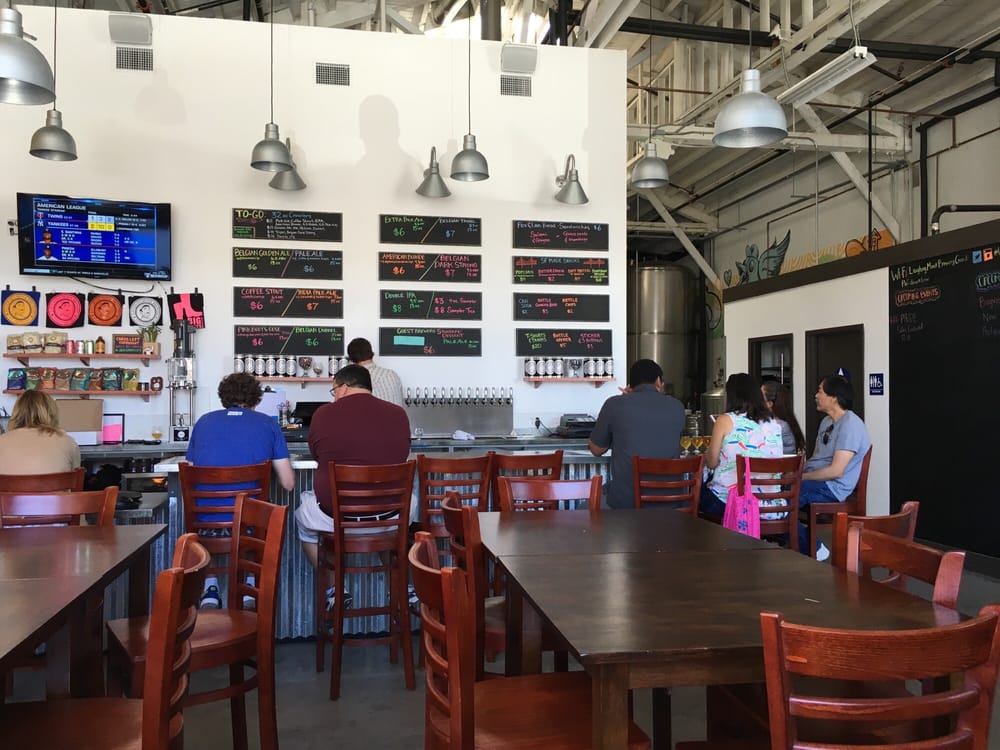 Specializing in craft beers made in Belgian, Californian and seasonal styles using local ingredients, this Bayview brewery is the perfect place to enjoy a flight before your flight.
Laughing Monk Brewing offers 16 beers on tap, plus customers can relax with board games, sandwiches and chips before heading to SFO, about 10 minutes away. From time to time, food pop-ups also visit the space.
"Came here with a friend before a late-night flight and we had a blast," said Danielle L. "We ordered a flight of beers and watched the Cavs game. The inside is very trendy and spacious. It seems to be a local gem. There was a taco station, where you could order tacos and they would make it in front of you!"
5. Pho Luen Fat (Visitacion Valley)
110 Leland Ave.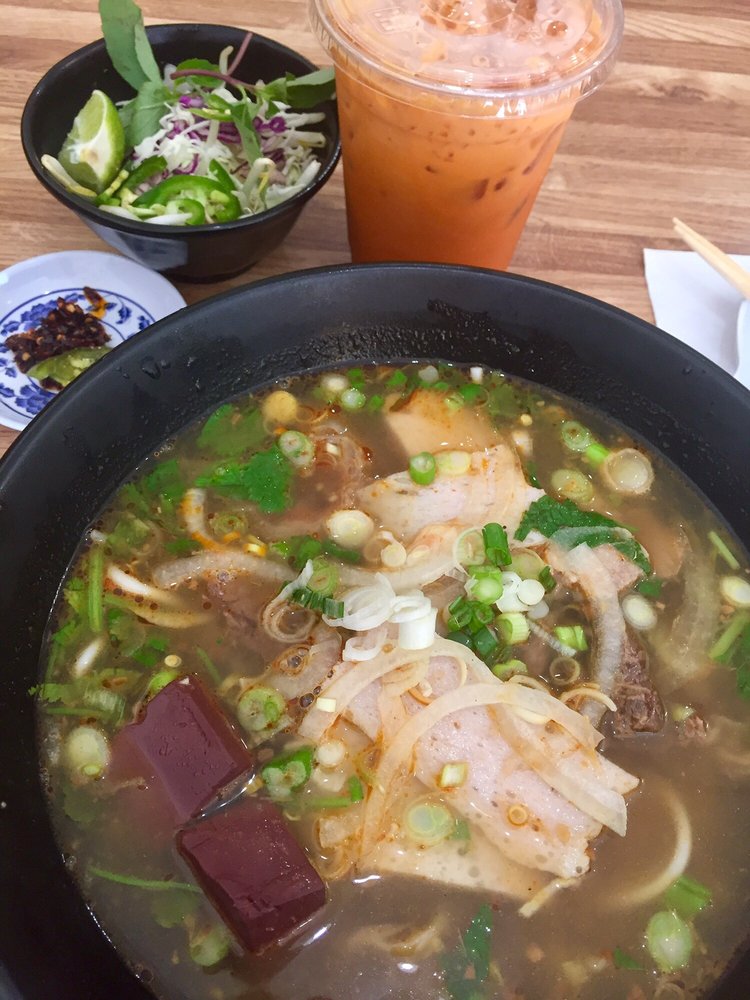 This Chinese-Vietnamese restaurant is also a bakery, so its menu comprises selections like stir fry, rice plates, and noodle soups, along with coconut and pork buns, chow fun and phở. Yelpers have awarded Pho Luen Fat 4.5 stars after 93 reviews.
"This place is small, but it does the job," wrote Marlene T. "Cash-only, so please bring your cash because there is no ATM here. We ordered the phở ga and lam thanh bun bo hue. The lam thanh didn't remind me much of a bun bo hue but the flavors were still good. The egg rolls are [a] tad small but come out piping hot."