An Oakland audience got a special preview screening of local musician and director Boots Riley's debut feature film, "Sorry to Bother You," last night, followed by a question-and-answer session.
The film is a comedy about Cassius Green, a black telemarketer played by Lakeith Stanfield who discovers a dark secret while climbing the corporate ladder.
The movie isn't scheduled to be released in theaters until July 6, but a special free early screening was held last night at the New Parkway in downtown Oakland.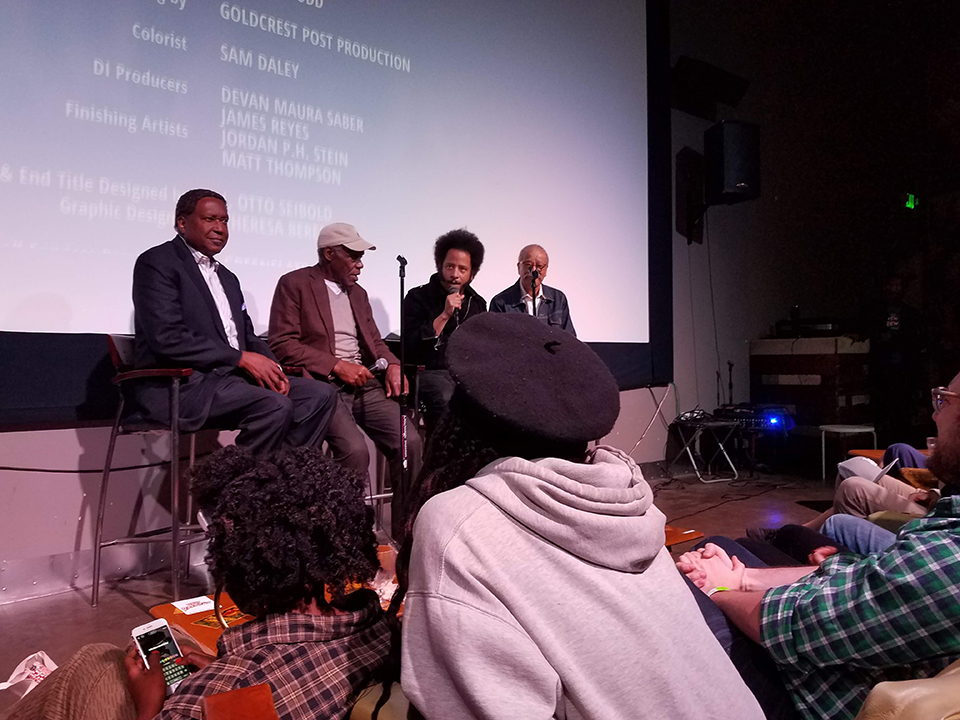 Afterwards, Riley joined a panel to discuss the film with actor Danny Glover, who also plays a telemarketer, along with Riley's father, civil rights attorney Walter Riley, and Oakland civil rights attorney John Burris, who discussed some of the film's political themes.
Until now, Riley has been best known as the frontman for hip-hop group The Coup, but his film, which shares a title with the group's last album, has been earning accolades since its debut at the Sundance Film Festival earlier this year.
While the story has science fiction elements and is at times surreal, it's also grounded in Riley's hometown, with numerous recognizable locations throughout the city. Riley shot the film in Oakland last year.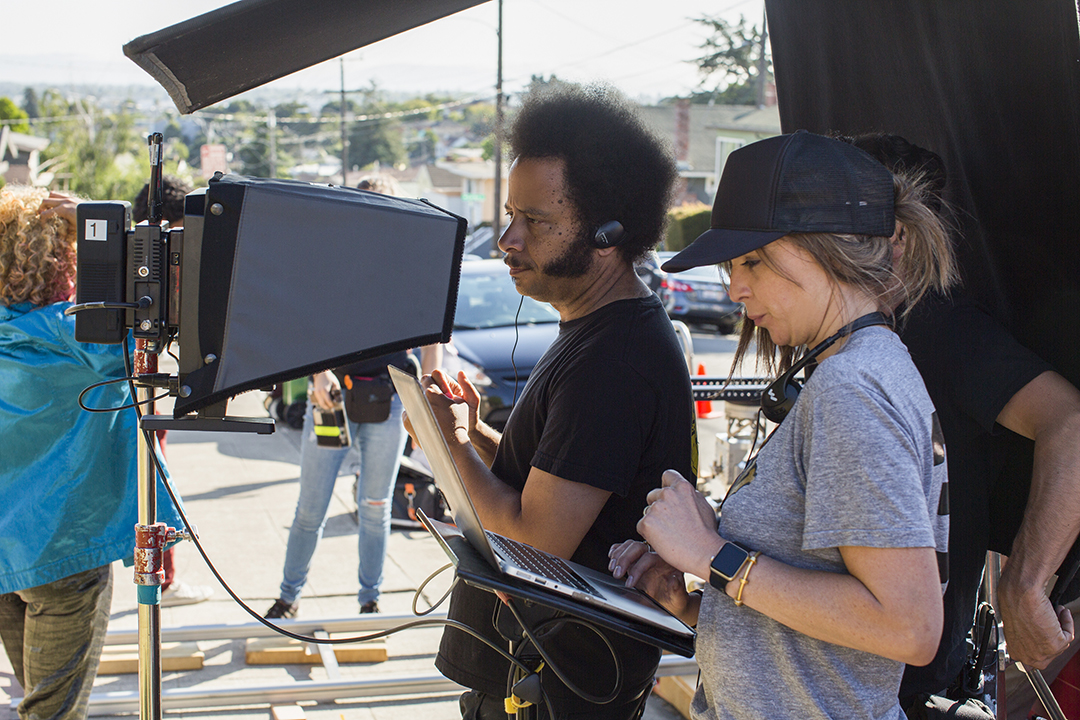 Riley "made a really concerted effort to include the layouts, the scene, the city of Oakland, and I thought that was tremendous," Burris said.
Setting the film in an alternate version of contemporary Oakland helped to make it better, Riley said, since he knows the city so well and could call on friends to lend shooting locations and artwork.
"You're supposed to write about what you know," Riley said. "Part of it is more about making art with things and people you know. Not only because it's an ethos but because you make better stuff by doing that."
In one scene, a homeless encampment on Wood Street is depicted as a dystopian future, despite the fact that such camps have been a common sight at that location.
The film is not shy about its politics, weaving a story that connects slave labor, union organizing and ruthless corporations. Walter Riley said the film has an important and timely message.
"Fighting to understand the economic pressures of trying to live in this society, make our own moral choices, is what this is about," Walter Riley said. "I hope it gets in the first week some 10 million people to buy tickets."
His son replied that "Sorry to Bother You" only opens in a few cities on July 6, but noted that a wider release the following week will put that goal within reach.