By
Hoodline
- Published on June 11, 2018.
Here are four fresh reasons to visit Japantown these days, including: a cocktail bar and (separately) a karaoke bar, a restaurant, and an ice cream shop.
Ichipub
1706 Post St.
IchiPub is a sports bar and karaoke spot featuring suede lounge chairs, televised sports and private rooms, now open in the old Milo Lounge location.
While the competition among karaoke and sports bars is intense in the area, the initial reception from Yelpers is strong: a five-star average from five reviews.
"Ichipub is a great new addition to Japantown that really sets themselves apart from the other karaoke and sports bars in the area," Yelper Ryan D., who reviewed it on May 5, wrote: "The decor makes me feel like I'm stepping into a sophisticated, ultra-sheek lounge without it being too stuffy." 
Yelper Alan L. wrote, "Super cool bar that's perfect for hanging out and watching the game. The bartenders are really friendly. You must check it out."
IchiPub is open from 9 p.m.–1:30 a.m. daily.
Aube Creamery
1581 Webster St.
Aube Creamery is a fresh spot to score desserts, ice cream and frozen yogurt. 
It specializes in soft-serve flavors like pure organic milk, hojicha green tea and rice cream. Toppings include caramelized bananas, rice cakes, poached strawberries, fresh blueberries and sable crumbles. 
Yelp users are generally positive about Aube Creamery, which currently holds four stars out of 38 reviews on the site.
"My new favorite soft-serve ice cream spot," Yelper Emily T. said. "I love their flavors, and their soft serve is so light and delicate. It's absolutely delicious."
Yelper Junella T. added, "Pleasantly surprised. Great tasting soft serve. Very rich, creamy, and not overly sweet."
Aube Creamery is open from 12:30 p.m.–8:30 p.m. on Tuesday-Thursday, noon–9 p.m. on Friday and Saturday, and noon–8:30 p.m. on Sunday. (It's closed on Monday.)
Hikari
1734 Post St.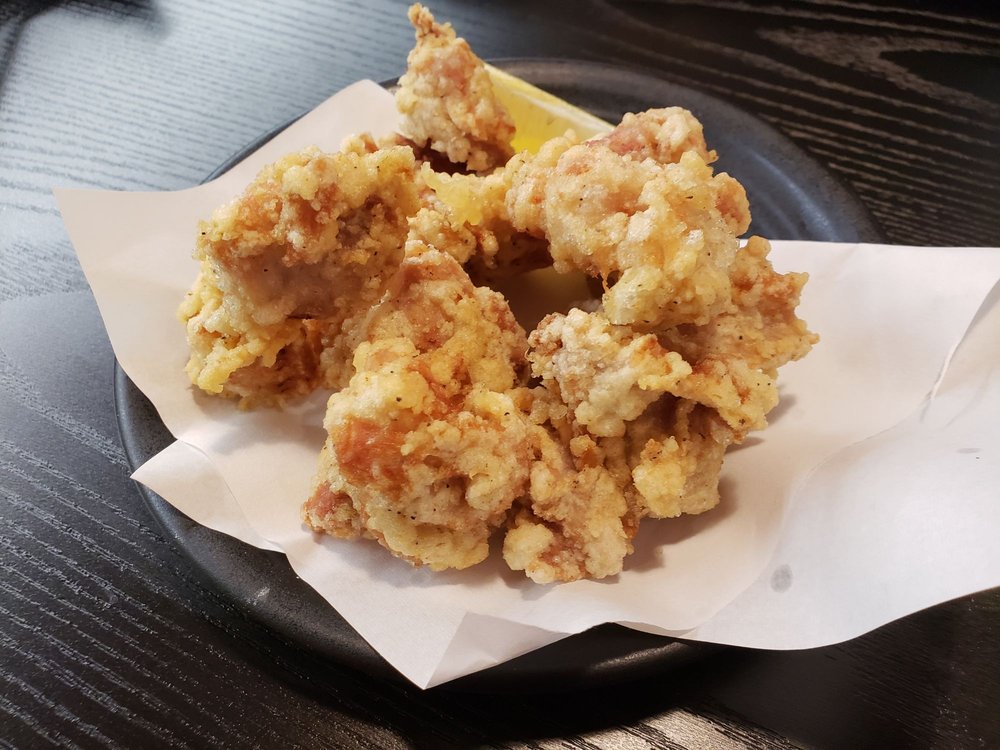 Hikari is a sushi bar and Japanese spot specializing in technology-assisted ordering, via a mini bullet train service. 
Keep an eye out for tuna over rice, yellowtail, scallops, salmon and eel — as well as dishes like beef and chicken teriyaki, chicken karaage, tempura vegetables and fried calamari. 
Yelp users are still warming up to Hikari, which currently holds 3.5 stars out of 70 reviews on the site.
"There's an iPad located at each booth where all the ordering is done," Yelper Dianna H. said. "They have a wide selection of Japanese dishes, including appetizers, sushi rolls, nigiri and rice bowls. You can place up to four orders at a time, and the food comes served to your seat in a bullet-train shaped plate. Pretty nifty."
Yelper Brittney K. added, "Hikari prides itself on being San Francisco's first bullet-train sushi restaurant, however, the execution of this fails to reach the standard already set in the Bay Area by Kula."
Hikari is open from 11 a.m.–2:30 p.m. and 5 p.m.–9:30 p.m. daily.
The Bar At Hotel Kabuki
1625 Post St.
The Bar At Hotel Kabuki is a lounge and cocktail bar that approaches global drinks and dining with a strong Japanese influence.
With a four-star rating out of nine reviews on Yelp, The Bar At Hotel Kabuki has been getting positive attention.
"The newness vibe is pretty good here," Yelper Peter L. said. "So go if you're into the latest bar trends. The nice decor and atmosphere prevents it from feeling like a dowdy hotel bar, and that newness also means the sparkle and shine has a while before fading."
Yelper Elena N. added, "I believe this bar is relatively new, so it's fun to check out for one round as drinks are a bit pricey, but make sure to look around and check out all the cool art pieces."
The Bar At Hotel Kabuki is open from 4 p.m.–11 p.m. on Monday, Tuesday, Wednesday, Thursday, and Sunday, 4 p.m.–midnight on Friday, and midnight–midnight on Saturday.