A landlord dispute caused Lefty O'Douls to depart Union Square in 2017, but a federal judge has cleared the way for the baseball-themed hofbrau to slide into a new home.
Lefty O'Doul's Ballpark Buffet and Cafe is coming to 145 Jefferson St. in Fisherman's Wharf, formerly home to Rainforest Cafe, which closed last fall after nearly seventeen years. 
Veteran Hoodline tipster Al M. spotted a Department of Alcoholic Beverage Control notice at the location this week. An ABC application processor confirmed that the new project is backed by former Lefty O'Doul's owner Nick Bovis, but a message we sent him has not yet been returned.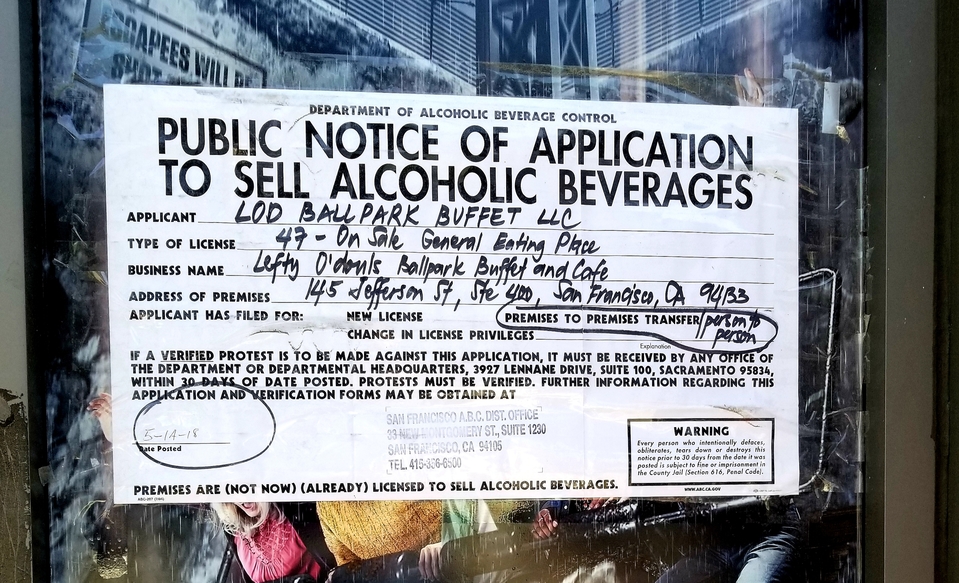 Public records indicate that renovations are underway, including improvements to the building's façade, the installation of a faux truss, sconces, LED digital panels, and signage. Work to replace damaged non-structural walls and flooring work is reported to be underway. 
Previous tenant Rainforest Cafe decorated the interior with mechanical elephants, tigers, gorillas and fake trees, among other animatronic characters that helped create a simulated jungle experience.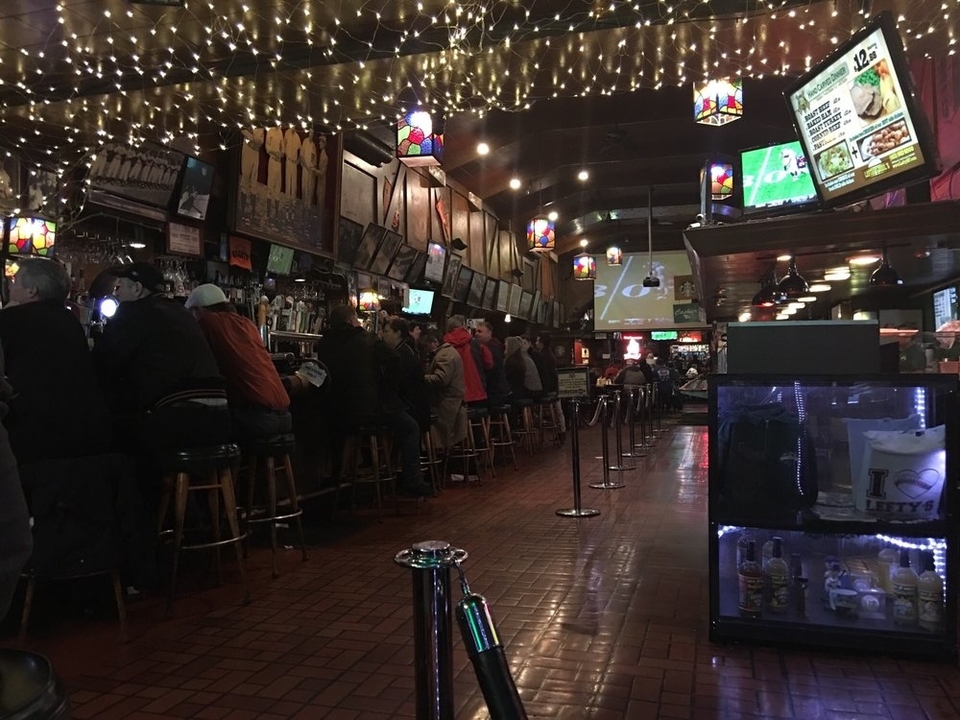 The hofbrau — known for its corned beef and yearly Christmas toy drive — was forced to close its Geary Street location in February 2017 after a landlord dispute. At the time, then-landlord Jon Handelry claimed ownership of the restaurant's name and memorabilia, but Bovis said he trademarked the name in 2009.
After Bovis sued in federal court for trademark infringement, a judge allowed the case to go forward in February 2018 after finding that Handelry intentionally left up the restaurant's sign and posted menus on Geary Street to indicate that it would reopen at the same location.
According to Bovis, San Francisco landlords "refused to lease space to them for a new Lefty O'Doul's restaurant and bar until ownership of the trademark was determined, causing them additional financial losses," reported Lexis Legal News.
There's no word as to when the new location will be open.
Thanks to our eyes and ears, Al M.!
If you've seen something new in the neighborhood, text tips and photos to 415-200-3233, or email [email protected] If we use your info in a story, we'll give you credit.