By
Hoodline
- Published on June 27, 2018.
Interested in checking out new spots for women's clothing in San Francisco?
You're in luck: we've found the freshest businesses to fit the bill. Read on for the newest places to visit the next time you're searching for women's clothing around town.
KIM + ONO
729 Grant Ave., Chinatown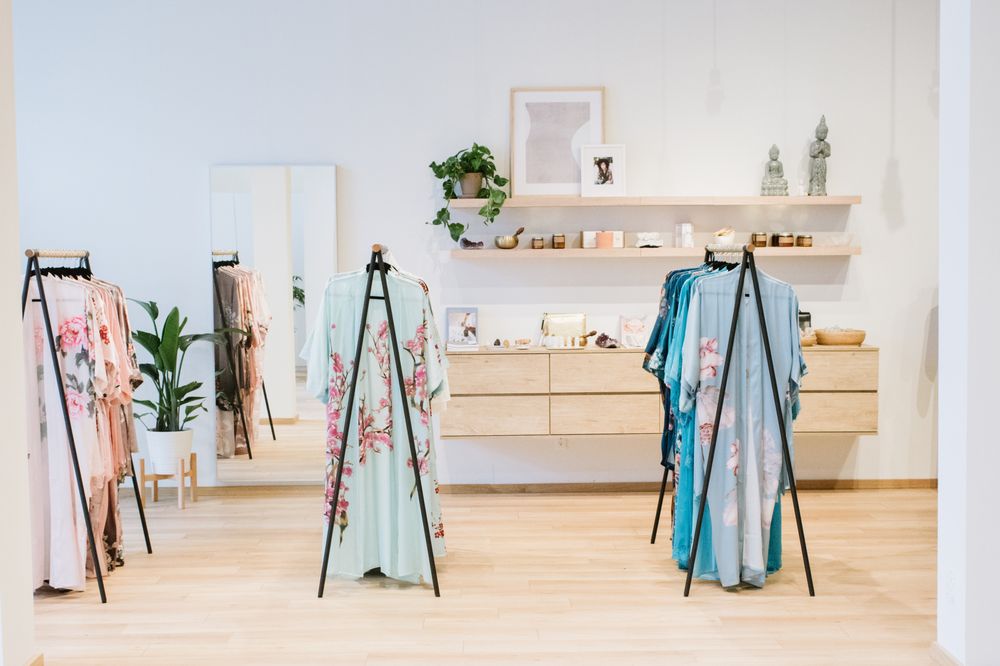 KIM + ONO is a new spot offering women's clothing, skincare products, jewelry and more.
According to its website, the shop originally launched 30 years ago "as a small boutique in Chinatown under the name Old Shanghai." Since its transformation to KIM + ONO, sisters Renee and Tiffany have designed many of their kimonos to incorporate "romantic, tranquil scenes of birds and/or flowers that bear significance."
KIM + ONO currently holds five stars out of one review on Yelp.
Yelper Becky Q., who reviewed KIM + ONO on May 13, wrote, "Nestled in the heart of the tourist side of Chinatown, the store is filled with racks and racks of tasteful kimonos in all sizes and colors. They also carry 'Herbivore' skincare products, fine jewelry, books, essential oils, vases, rocks, and other cute trinkets."
KIM + ONO is open from 10 a.m.–6:30 p.m. on Monday-Thursday, 10 a.m.–8 p.m. on Friday and Saturday, and 10 a.m.–6:30 p.m. on Sunday.
Baseballism
761 Third St., South Beach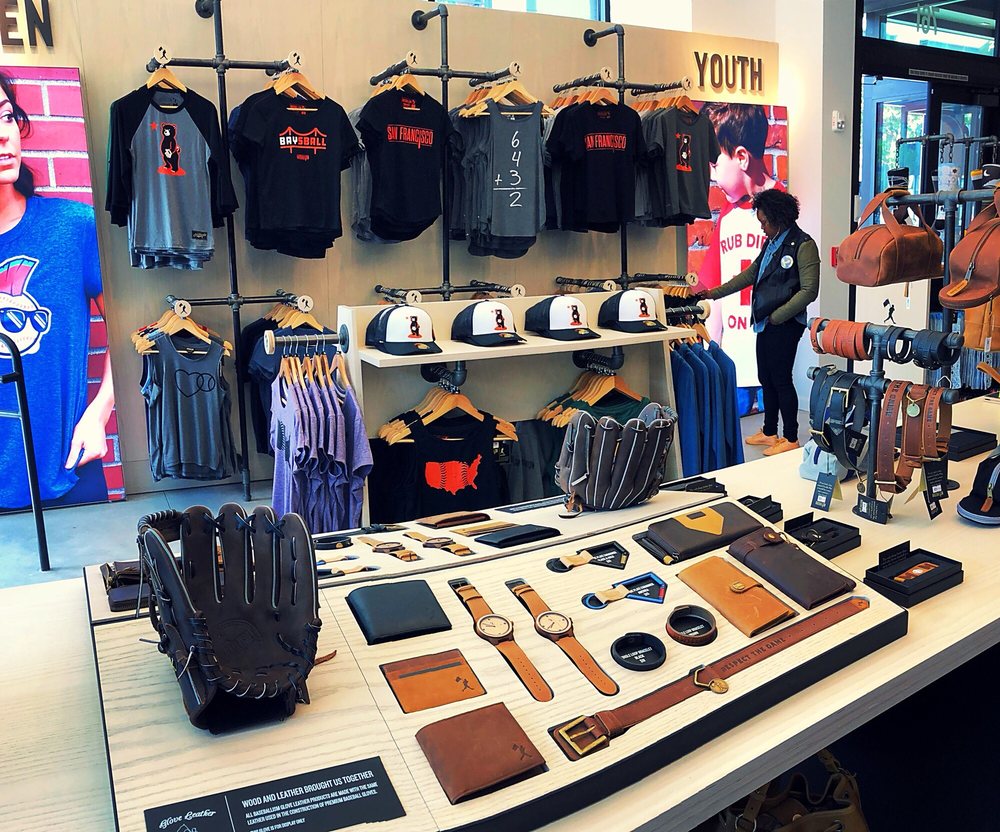 Baseballism sells women's clothing, bags and accessories.
Located near AT&T Park, the store offers a variety of tank tops, t-shirts, sweatshirts, shorts and more that are both baseball-themed and casual. Additionally, the shop carries leather gloves, belts, wallets, bags and other accessories.
Baseballism's current Yelp rating of five stars out of one reviews indicates it's off to a positive start.
Yelper Mark S., who reviewed Baseballism on April 30, wrote, "Much needed Baseball Boutique store near AT&T Park's home plate entrance. Everything from Giants themed gear to old school baseball logos and competitively priced compared to what you would buy in the stadium."
Baseballism is open from 10 a.m.–9 p.m. on Monday-Saturday and 10 a.m.–8 p.m. on Sunday.
Jenny Lemons
3043 24th St., Mission
Jenny Lemons offers women's clothing, art classes and accessories.
Operated by Jennie Lennick, a San Francisco-based artist who moved here from Minnesota, the "small-batch clothing company" offers a wide range of products, including t-shirts, tank tops, dresses and hats for $26-$80.  (Check out all of the merchandise here.)
According to its website, all of the products "created by Jenny Lemons are printed by hand in our San Francisco studio and storefront. Every pattern is drafted, cut, and sew, one by one in limited edition runs in collaboration in small factories in San Francisco and Oakland." 
In addition to clothes, the store offers a variety of workshop classes, from floral arrangement and ceramics to embroidery, block printing and others. 
Jenny Lemons currently holds five stars out of 15 reviews on Yelp, indicating good reviews.
Yelper Cinnamon Z., who one of the first users to visit Jenny Lemons on April 29, wrote, "What a wonderful store and place to learn new things or forgotten old things. I took the ceramics class and loved it! So did all of the other attendees from what I could tell."
Anoushka M. noted, "This store is so wonderful and expertly curated! Jennie herself is lovely, and her energy permeates the store. It's so refreshing to see a space that really, truly supports local artists and designers, with tons of gorgeous products and artwork."
Jenny Lemons is open from 2 p.m.–7 p.m. on Tuesday-Friday and noon–7 p.m. on weekends. (It's closed on Monday.)