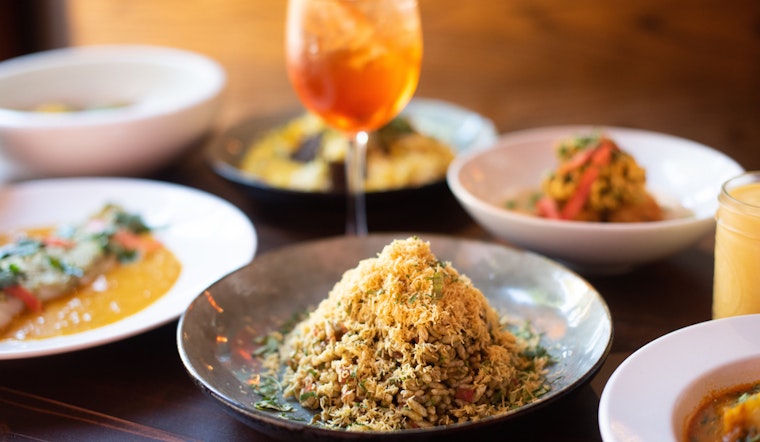 Published on June 05, 2018
In this edition: an Indian eatery rebrands with an expanded seasonal menu, some movement has been spotted in a former Hayes Valley bakery, and a Presidio Heights café shuts down temporarily for renovations.
Mission
Ritu Indian Soul Food, formerly Dum Indian Soul Food (3111 24th St.)
Over the weekend, chef Rupam Bhagat announced the rebranding of his two-year-old restaurant Dum Indian Soul Food, which will now be Ritu Indian Soul Food. Ritu, which means "seasons" in Hindi, is a nod to the restaurant's new rotating menu, according to a spokesperson. 
The impetus for the name changes stems from a desire to broaden the menu and concept beyond what was previously available when the restaurant operated as a food truck. The official name switch is set to occur this Thursday.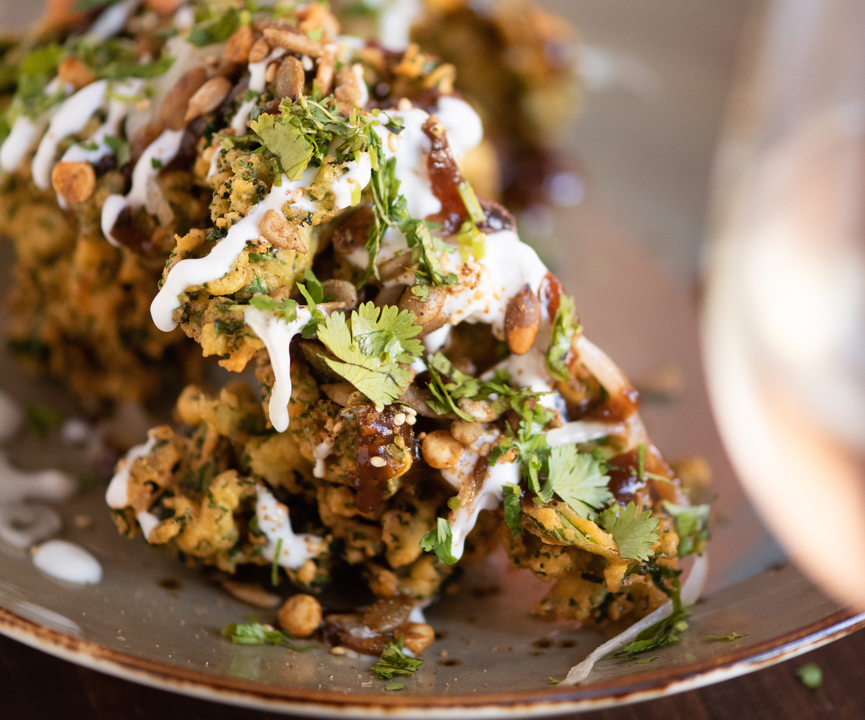 "The vision of Ritu is to experience Indian flavors using seasonal ingredients found in the Bay Area," said Bhagat. "Dishes like kale chaat and tandoori fried chicken embody the vision of Ritu — dishes that have evolved to satisfy the palate of the melting pot of the Bay area without losing their identity."
On the menu, expect to see dishes like palak paneer and butter chicken, savory chaats like kale and asparagus, and an assortment of veggies and seafood-forward plates like tandoori whole cauliflower, artichoke pakora, shrimp curry and jackfruit biryani. 
Rounding things out are desserts such as pistachio pot de crème, roasted rice pudding and Cookies & Milk, with roasted fruit, flavored milk and butter cookies. 
For libations, the beverage program includes wine by the glass or bottle, craft brews, signature cocktails and more. 
Ritu is open for dinner 5–10 p.m. Tuesday–Thursday, Saturday and Sunday; 11 a.m. – 10 p.m. on Friday, and 11 a.m. – 3 p.m. for brunch on weekends.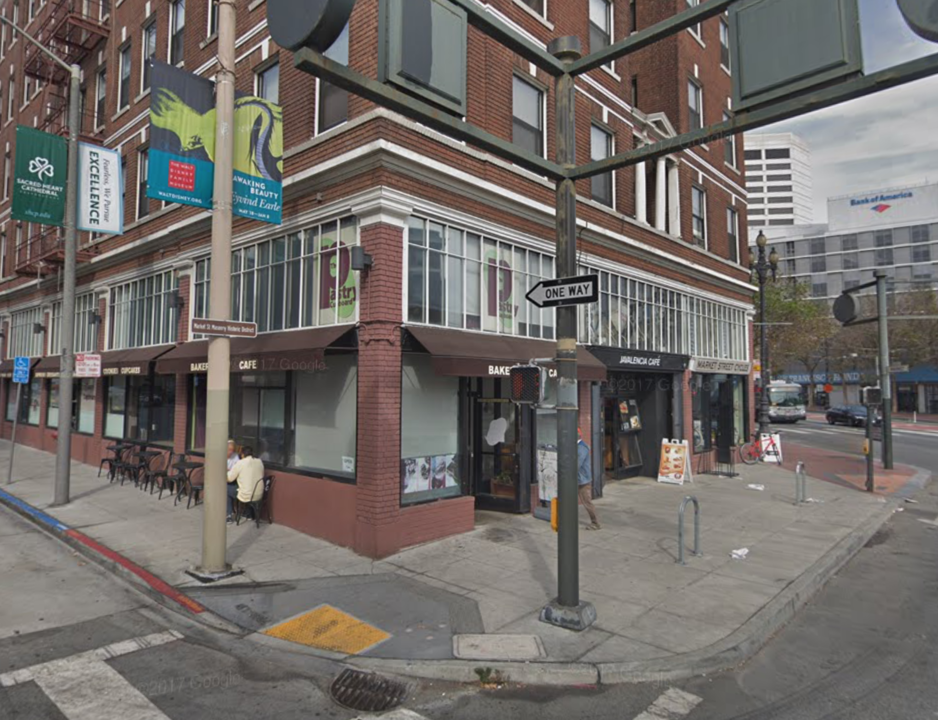 Hayes Valley
Javalencia (1594-1596 Market St.)
As we reported last year, Pastry Cupboard closed its San Francisco location and relocated to the Stanford University campus in Palo Alto. Now, veteran Hoodline tipster Al M. reports that next door café Javalencia is expanding to take over the space.
Based on items inside, Al said he suspects beer and pizza may be on offer. An unnamed employee at Javalencia confirmed that pizza is indeed joining the mix, but wouldn't expand further. Al said a sign posted to the business' window indicates the eatery is looking for new employees as well. 
As for any renovations or a potential name for the business, so far, we haven't been able to locate any public records on file as of this writing.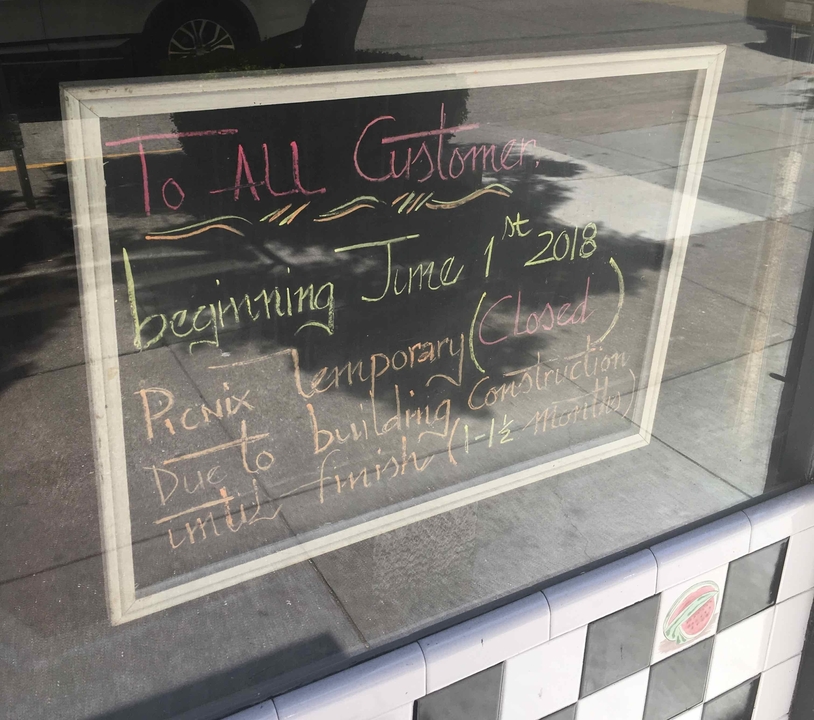 Presidio Heights
Picnix Bistro (3872 Sacramento St.)
Lastly, an anonymous Hoodline tipster let us know that Pixnix Bistro is closing for a few months, as construction work is slated to commence at the building.  
So far, public records haven't indicated any new building permit applications for the address, so, it's unclear what type of work will be done. 
A note posted to the door of the eatery states that the business closed last Friday and will remain so until the construction is complete, approximately one and a half months.
Have you come across a new (or closing) restaurant? Text your tip and a photo to 415-200-3233, or email [email protected]. If we use your info in a story, we'll give you credit.