In this edition: a gelateria opens in a former pet shop, a local Japanese chain opens a new Mission outpost, a North Beach sandwich shop shutters, and a SoMa eatery adds new lunch and brunch offerings.
Openings
Lower Pacific Heights
Philmore Creamery (1840 Fillmore St.)
Hoodline tipster Elena K. reports that a new gelato spot called Philmore Creamery is taking over the space that once belonged to Barry For Pets, which closed in 2015.  
As we reported in February, we received word that a business named TrePalle di Gelato would take over the space.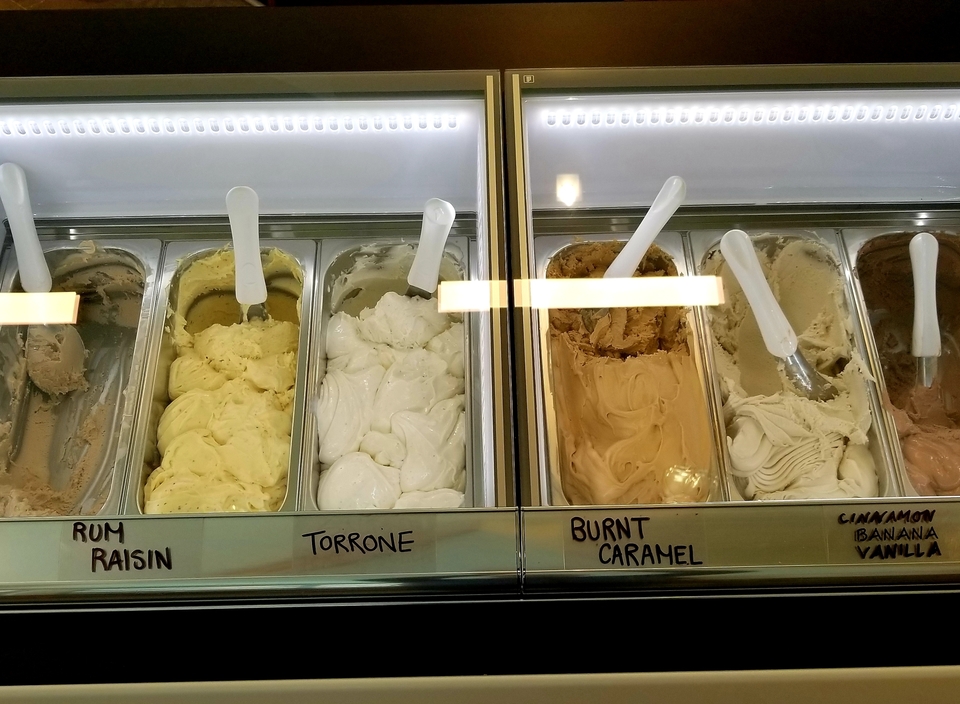 Veteran tipster Al M. stopped by to confirm the move and learned that the new spot has indeed opened its doors. "The ricotta marmalade is so good," Al told us. "And the passion fruit sorbetto flavor is so intense." 
According to a job posting on Craigslist, Philmore Creamery makes "small-batch Italian-style gelato directly from the lab located within the shop on Fillmore Street" and is looking to fill full- and part-time positions. 
The website states that along with its flagship location in Berkeley (2095 College Ave.) and its new Fillmore outpost, it has another additional San Francisco location on the way in Hayes Valley at 1 Franklin St.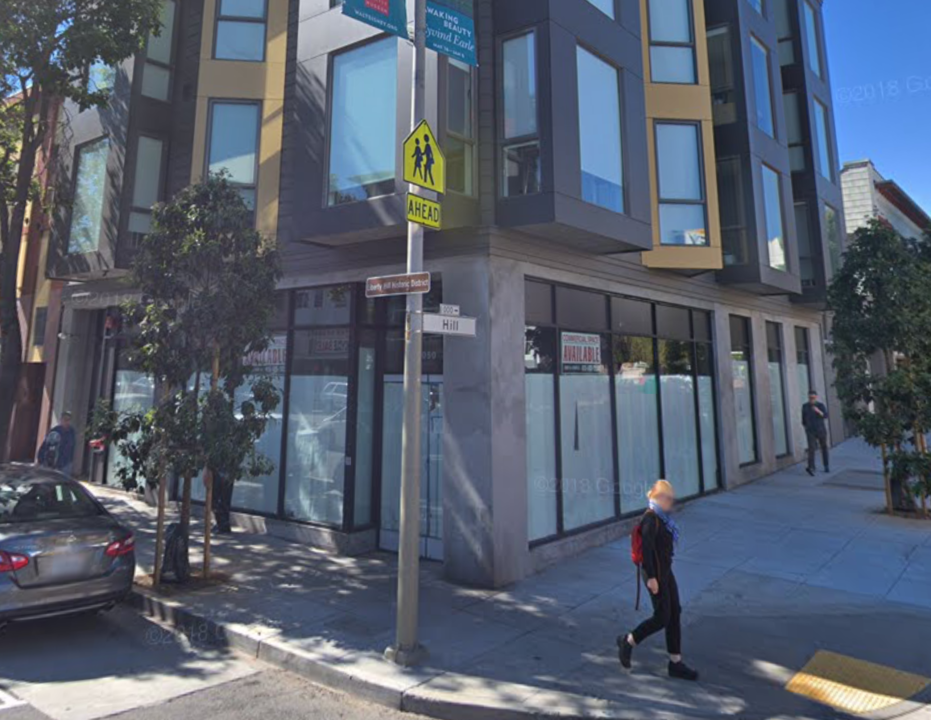 Mission
Shabu House (1050 Valencia St.)
In the Mission, Al reports that Shabu House, a Japanese eatery, is expected to open on the ground floor of a new development at the corner of Valencia and Hill streets (between 21st and 22nd streets). 
Shabu House has outposts on Clement Street in the Inner Richmond and on Ocean Avenue in Lakeside, along with additional locations in Milpitas, Burlingame and San Leandro. 
So far, there's not much movement in the space, besides the addition of a liquor license application that's posted in the window. 
Closed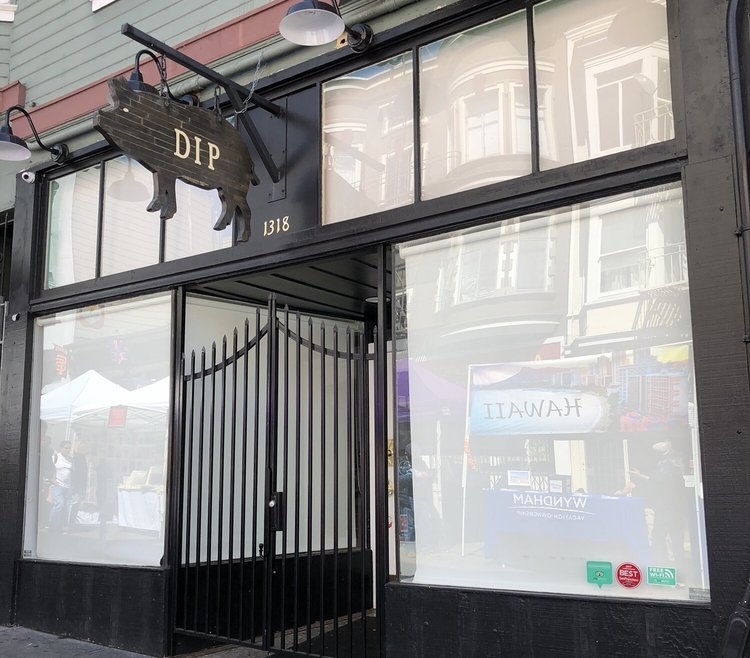 North Beach
DIP Bistro (1318 Grant Ave.)
Hoodline tipster Junior wrote in to let us know that sandwich shop DIP Bistro has closed its doors. There's no indication as to why the business, which specialized in French dip-style sandwiches, closed, but a phone call during lunch time went unanswered. 
Yelp reviewers have confirmed the closure as well.
Mahmoud Khossoussi, owner of Maykadeh, a North Beach Persian restaurant, and Mo's Grill, and his daughter, Haleh Cunningham, opened DIP in 2016. 
Updates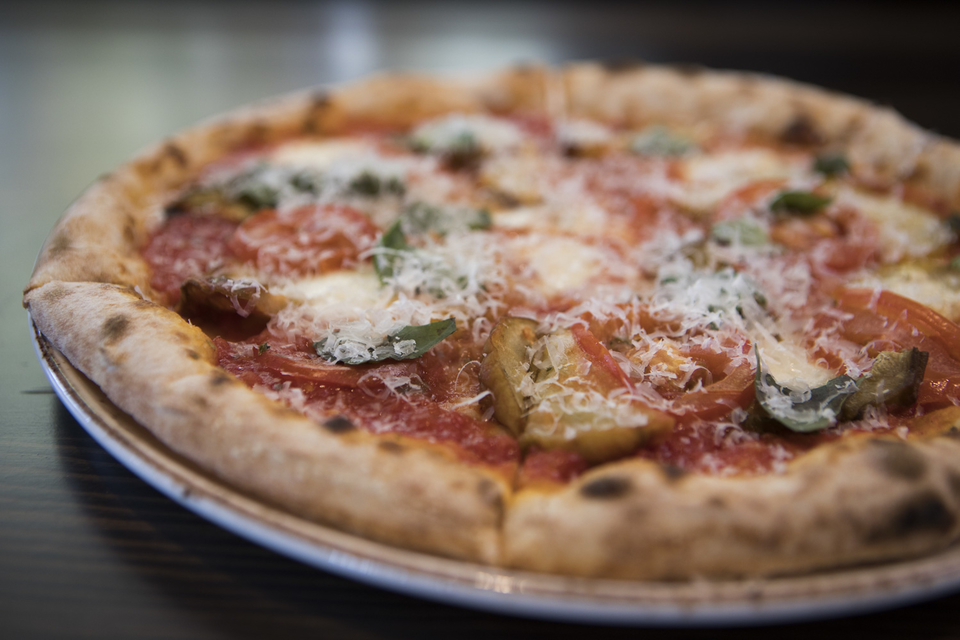 SoMa/South Beach
Cento Osteria (100 Brannan St.)
Lastly, Cento Osteria, the latest eatery from veteran chef Donato Scotti, announced that the restaurant has added lunch and brunch services to its lineup. 
Lunch is available on weekdays from 11:30 a.m.–3 p.m. and features dishes such as pizzas; panini sandwiches with gondola bread, Parma prosciutto, wild arugula and mozzarella; and antipasti options like carne salada with house-cured beef, castroville artichoke and parmigiano. (See the full menu here.)
Additionally, Cento Osteria will be open continuously throughout the day with a special menu from 3:30-7 p.m. to "bridge the gap between lunch and dinner on weekdays," a representative for the restaurant told us. (Explore the menu here.)
Weekend brunch begins at 10:30 a.m. and features dishes like riso al salto, a cast iron crispy risotto with cotto ham and an over-easy egg; and wood oven, house-cultured buttermilk pancakes with strawberries and pickled roses. (Check out all of the offerings here.)
Thanks to Al M., Junior and Elena K. for the tips!
If you've seen something new in the neighborhood, text tips and photos to 415-200-3233, or email [email protected] If we use your info in a story, we'll give you credit.