In this edition, several guest chefs team up to help raise funds for managers of a farmers market, a South Bay hummus spot makes its way to the city, and a  Burmese eatery expands. 
Embarcadero
Tacolicious (1 Ferry Building)
Through August 9 at Tacolicious' Ferry Plaza farmer's market stand, guest pop-up chefs will prepare specialty tacos to raise funds for the Center for Urban Education about Sustainable Agriculture (CUESA), which manages the weekly market. 
On Thursday June 28, chef Adam Tortosa of Japanese omakase eatery Robin will offer his take on tacos with miso-roasted sweet potato and Japanese chimichurri. 
Each subsequent Thursday from 10 a.m. – 2 p.m., a different chef will take over, with proceeds going to CUESA. 
July 7: Freedom Rains of a Mano for "Italy meets Mexico." 
July 12: Chris Cosentino of Cockscomb with a chicken-fried oyster. 
July 19: Marc Baltes of San Francisco Cooking School featuring a student-inspired lamb picadillo with pickled onions and mint crema. 
July 26: Geoff Davis of True Laurel serving a BLT "True Laurel style." 
August 2: Blair Warsham of The Bird with fried chicken.
August 9: Tyler Malek of Salt & Straw will be featuring a dessert.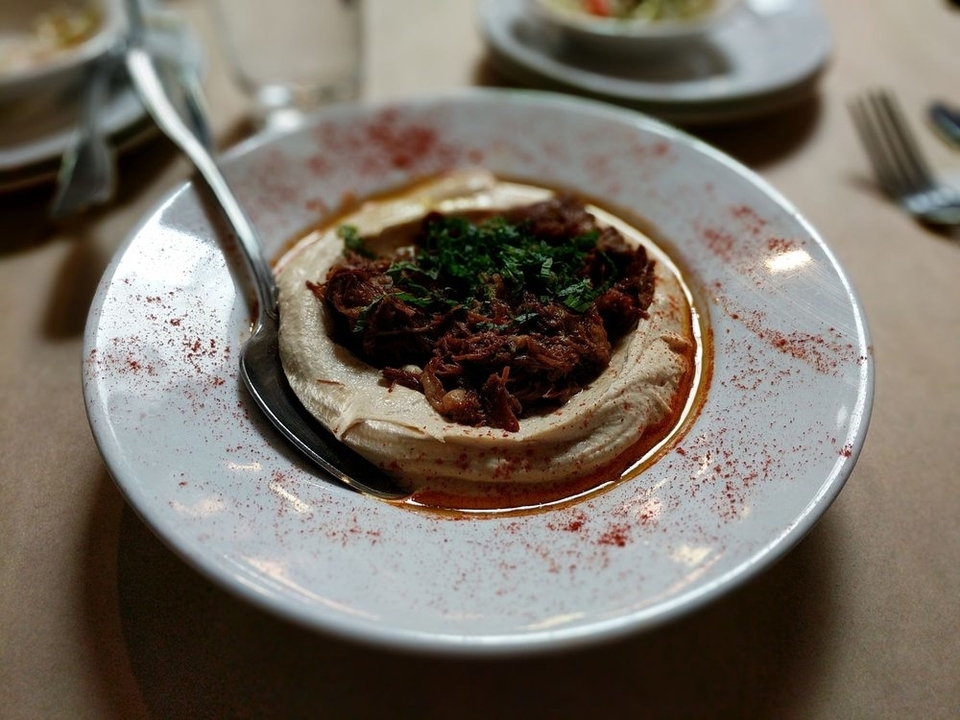 SoMa
Oren's Hummus (71 Third St.)
Oren's Hummus expands to San Francisco with its first local outpost at Yerba Buena Gardens. Oren's currently has locations in Palo Alto, Mountain View and Cupertino. 
Founded in 2011 by Israeli tech entrepreneur Oren Dobronsky, the eatery will serve breakfast, lunch and dinner and offer catering, take-out and delivery options. 
On the menu, expect to see hummus and pita prepared throughout the day and breakfast dishes like eggs with Israeli salad, goat cheese and roasted peppers; an assortment of pastries and baked goods, and a full-service espresso bar. 
Switching over to lunch and dinner, look for dishes like a hummus beet bowl with feta cheese, topped with walnuts and cilantro in a balsamic reduction; bowls with roasted cauliflower, braised lamb shoulder with mint; and Moroccan-spiced beef with pine nuts. 
Rounding things out are desserts like baklava, chocolate mousse and malabi, a traditional milk pudding.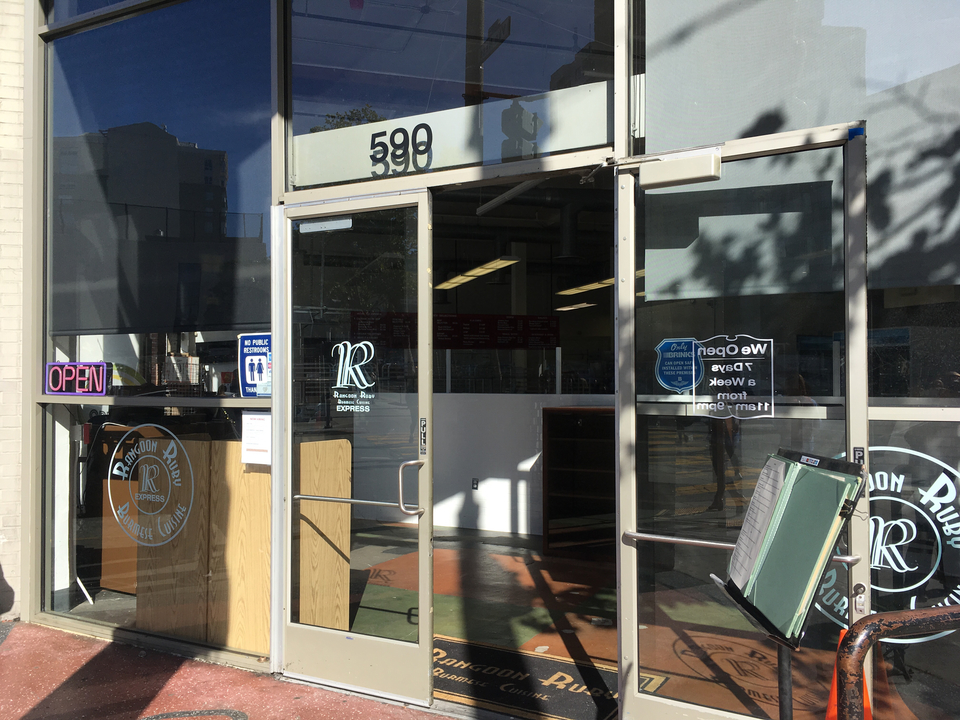 Civic Center
Rangoon Ruby (590 Van Ness Ave.)
Hoodline reporter Carrie Sisto spotted new Burmese eatery Rangoon Ruby operating out of the former Chevy's Fresh Mex space. The restaurant opened "completely out of the blue after month of zero activity at the site," she said.
The restaurant was previously located at 1608 Polk St. and has since posted a sign to its window indicating that its "sister restaurant Ella's American Kitchen" is poised to take over the now-vacant space. 
The restaurant has other outposts in Palo Alto, Belmont, Burlingame and San Carlos. 
On the menu, expect to see dishes like tea leaf salad with fried garlic, yellow beans and peanuts; pumpkin pork stew with ginger and Burmese spices; and beef tofu with string beans, bell pepper and basil.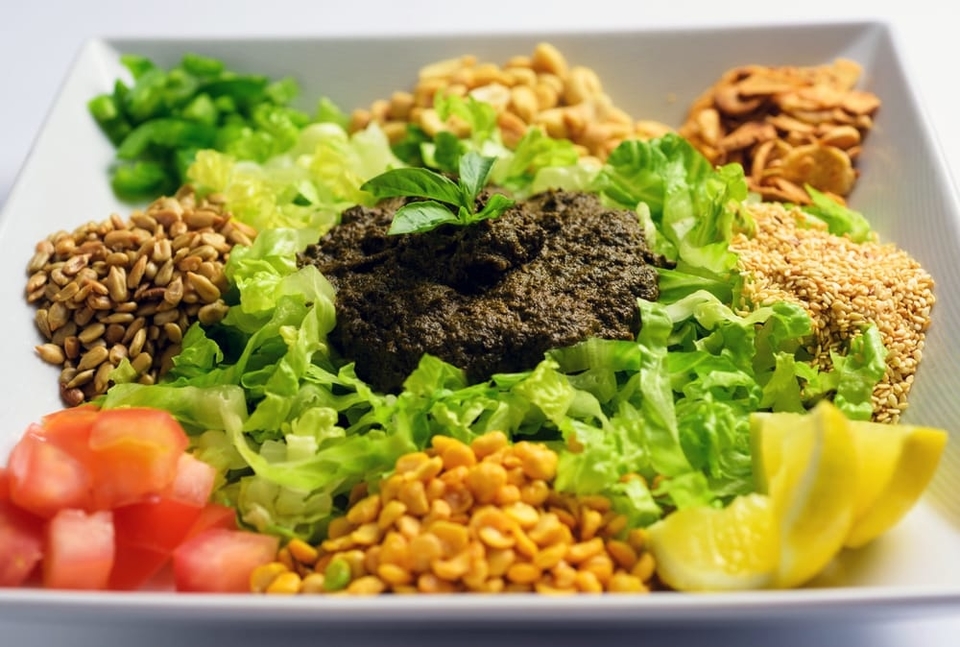 The menu also features an assortment of seafood and vegetarian and vegan options as well. (You can check out the full menu here.)
The new addition comes as the restaurant group behind Ruby Rangoon was cited by the state labor commissioner $4.96 million for underpaying workers, according to the San Jose Mercury. 
The commission has ordered the restaurant group to pay its 87 cooks a total of $3.8 million for unpaid overtime wages and minimum wages among other penalties. Additionally, 211 hourly wage employees are to receive $590,072 in back wages and the restaurant will have to pay $574,150 in penalties to the state. 
Thanks for the tip, Debbie M.!
If you've seen something new in the neighborhood, text tips and photos to 415-200-3233, or email [email protected] If we use your info in a story, we'll give you credit.