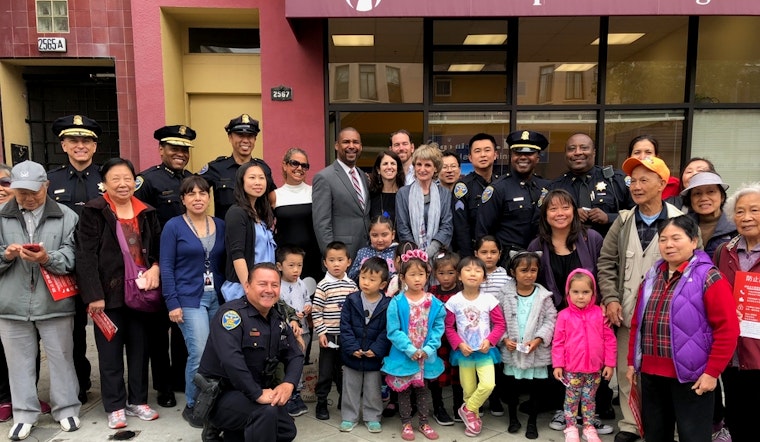 Published on June 27, 2018
Today, San Francisco Police Chief William Scott joined city officials, residents and community stakeholders for the grand opening of a new substation in the Portola district at 2565 San Bruno Ave. between Felton and Burrows streets.
The substation — which lies in the Bayview Station's precinct — was championed by District 9 Supervisor Hillary Ronen, who represents the area. 
"This police substation in the Portola is a really exciting model for how to provide community policing to immigrant communities like the Portola that have many monolingual residents," she told Hoodline via email. "This was truly a unique partnership between my office, the Bayview Police Station, and Portola community leaders."
The impetus for the substation stems from community members' requests, said Ronen's chief of staff, Carolyn Goossen.
When Ronen took office, increasing public safety in the Portola was a stated priority. "While it's a slightly sleepier neighborhood, it's still a high-needs area and we wanted to make sure that there was still attention here," said Goossen in a phone interview.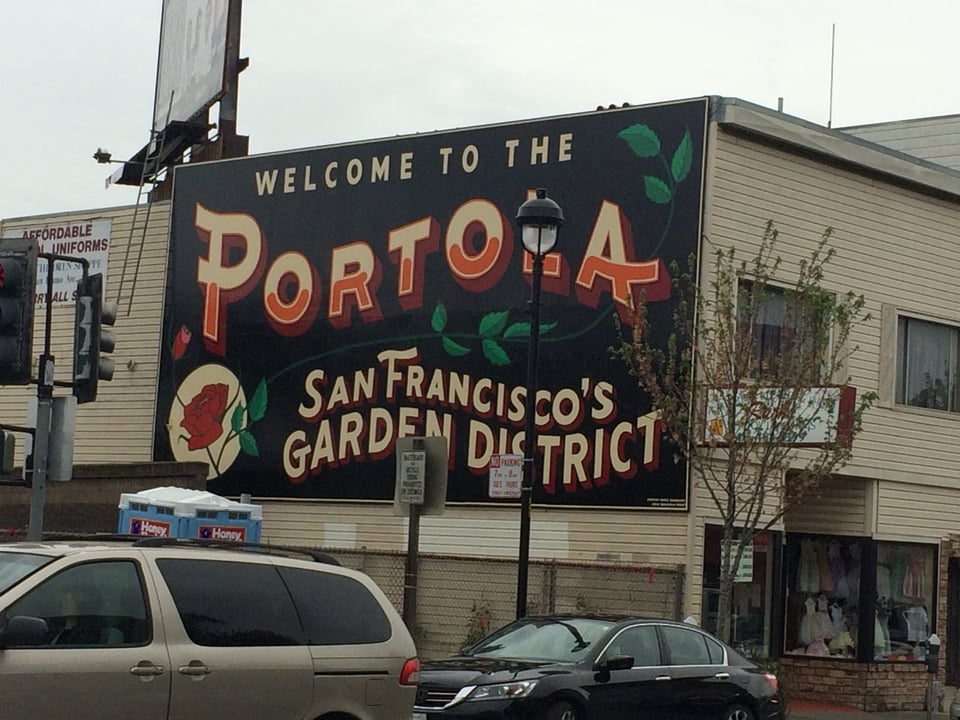 Three Chinese-speaking officers and one Spanish-speaking officer have been assigned to the substation. Forty percent of the neighborhood's residents are monolingual Chinese speakers, Goossen said, and for those "who don't speak English, they can feel anxious about going to the Bayview Police Station." 
The new beat officers were assigned to the neighborhood last month. Now that the new substation is open, two officers will be stationed there while their colleagues walk a neighborhood beat.
"This community-based substation will ensure that Chinese- and Spanish-speaking residents have access to police services in their language and in their community," said Ronen. 
Many residents hope the new substation will help reduce increasing property crimes occurring in the area, said Goossen. "There's lots of issues like break-ins at restaurants, car break-ins and theft," she said.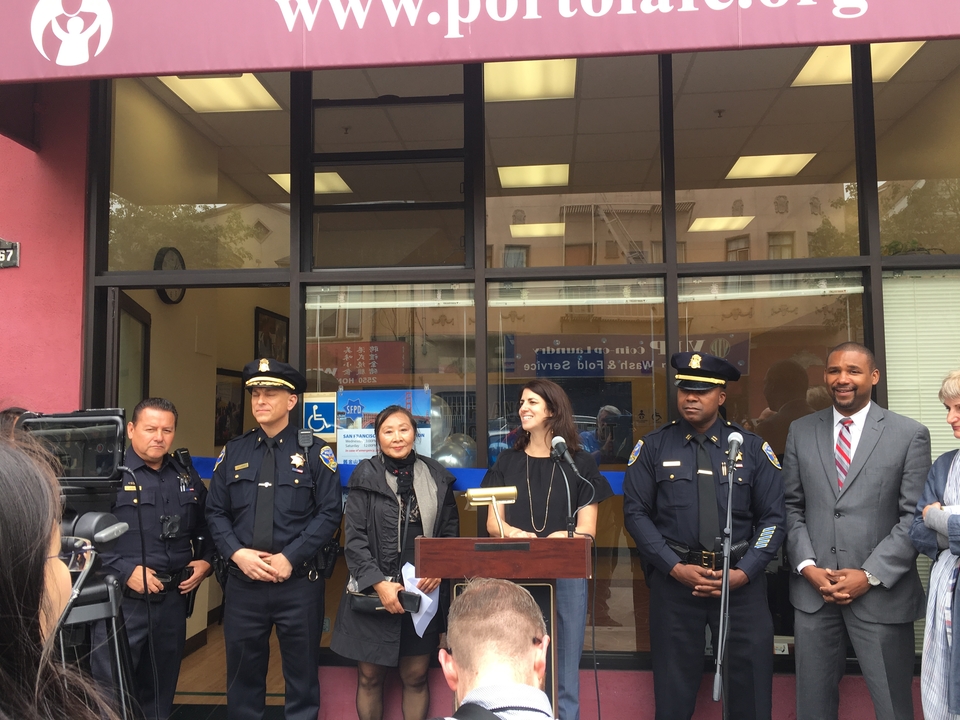 The San Bruno Avenue substation is located in a street-facing community room at nonprofit Portola Family Connections and is open for residents to voice concerns, file police reports and to seek resources. 
Goossen said the neighborhood had a police substation in 2010 that was in a North East Medical Services building, but it was only open once a week and has since closed. 
In 2013, a substation debuted at 72 Sixth St. (between Jessie and Mission streets) in SoMa, but that location has closed as well, making the Portola substation the only one of its kind left in the city. 
"This is really an example of folks working across different sectors to come together and solve a community problem together," said Goossen. 
SFPD's Portola substation is open Wednesday 3–6 p.m. and Saturday 12–3 p.m.