As we reported last week, the city's Office of Cannabis began accepting applications last month for new marijuana-related businesses. In all, the office received thirty-one applications, including three entities hoping to operate in the Upper Haight.
The businesses are jockeying for position in the neighborhood's "green zone," a narrow corridor on Haight Street between Cole and Clayton that became available under new city regulations last year. Stanyan Street between Beulah and Waller is also approved for pot-related businesses.
In 2018, the Office of Cannabis is only considering equity applicants and incubators, a move intended to level the playing field for members of communities that have been disproportionately impacted by drug prohibition laws.
Equity applicants are exempt from the office's $5,000 permit fee and can seek out partnerships with incubators that provide free rent and technical assistance.
Cole Ashbury Group LLC (1685 Haight St.)
Medical and adult use
According to public records, CEO Richard Shawn hopes to open a retail cannabis operation in the storefront currently occupied by underground comics shop Silver Sprockets. Quentin Platt, COO of medical cannabis startup Equinox Botanicals, is listed as a manager with the LLC.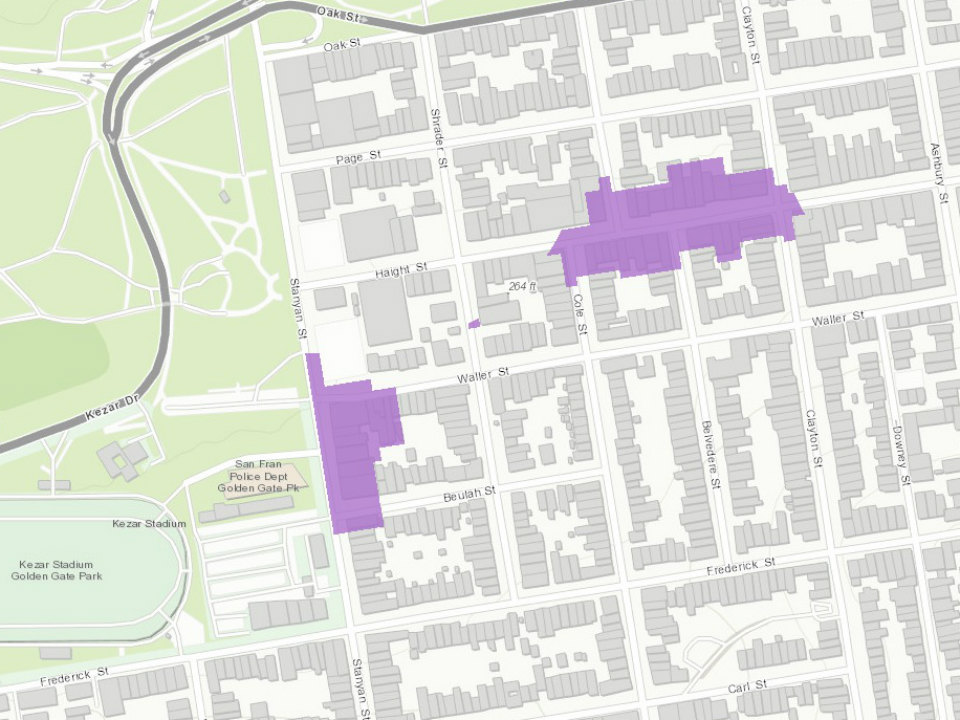 Have A Heart Compassion Care (1670 Haight St.)
Medical and adult use
Seattle-based Have A Heart has applied to open at 1670 Haight St., one of the addresses encompassed by the Rasputin Records building, last sold in 2012 and  currently on the market. According to its website, the company is also opening locations in Oakland, Kauai, and Portland/Salem.
Haight Partners (1673 Haight St.)
Medical and adult use

Haight Partners, Inc., has applied to open a dispensary at 1673 Haight St., currently occupied by Stanza Coffee Bar. The company's CEO is Marcel Banks of Bayview's Frisco Fried, its CFO is Alex Aquino, who formerly operated Black Scale clothing at 1409 Haight St, and Alicia Darrow (Green Door, Blum Oakland) serves as its secretary.