Umami Burger's Marina District location at 2184 Union St. (between Webster and Fillmore Streets) has permanently closed, according to a note posted to the business' window. 
"It's been tasty, Marina! ... We thank all of our loyal fans for your support over the last several years," the message reads in part. Visitors are encouraged to visit the burger chain's other San Francisco location at 242 King St. in SoMa or its next-closest spots in Oakland and Palo Alto.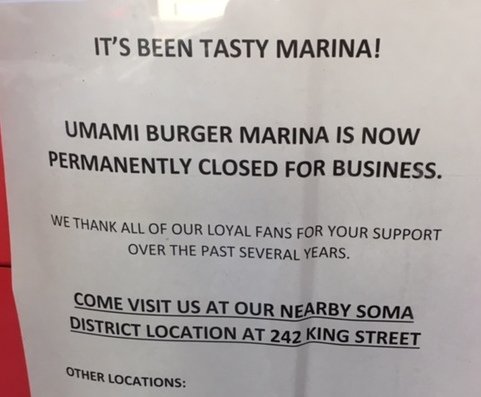 The restaurant also has locations in Southern California, New York, Chicago, Las Vegas and Japan. 
The Union Street location has already been scrubbed from its website and a phone call to the eatery went unanswered with no forwarding message. We've reached out to the corporate office via telephone and email, but have not heard back as of press time.
An employee at the SoMa location couldn't provide any information and directed us back to the company's corporate office.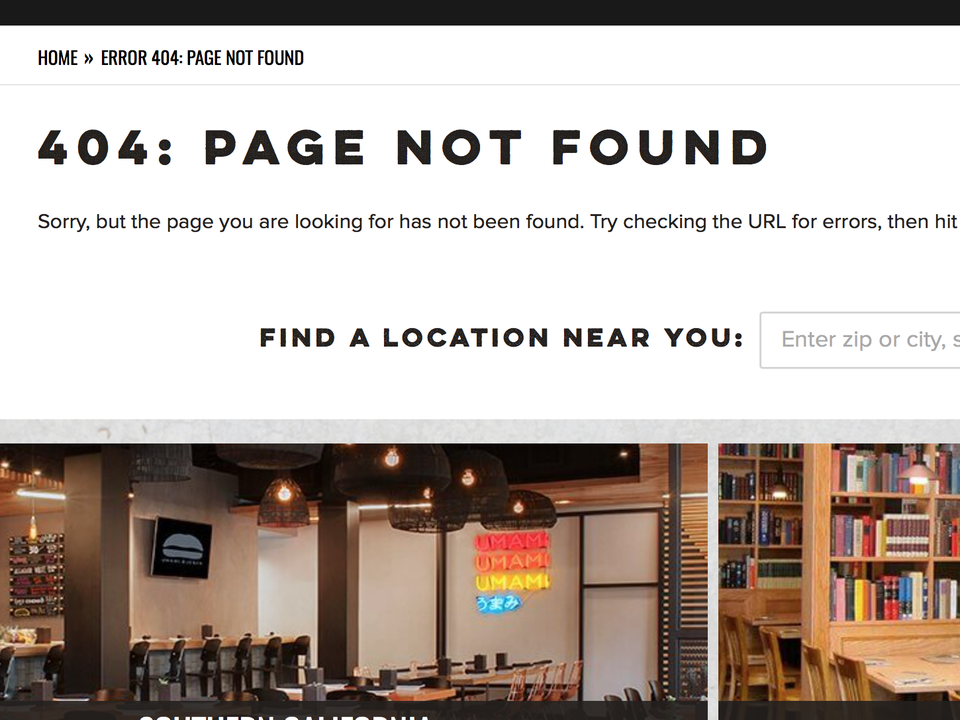 It's not clear why the eatery closed its doors; according to Yelp reviews and corresponding responses from the business, the Marina District location appears to have been operating until the end of last month. 
Umami Burger opened its Union Street location in 2011, according to public records. Before that, Jovino operated in the space from 2007 until 2011. Currently, there are no public records indicating any new businesses slated for the location. 
Thanks for the tip, Mario T.!
If you've seen something new in the neighborhood, text tips and photos to 415-200-3233, or email [email protected] If we use your info in a story, we'll give you credit.