A man who helped change how people find homes, employment and romance is celebrating his twenty-fifth year in San Francisco.
Originally from New Jersey, Craigslist founder Craig Newmark bounced around the East Coast as an IBM employee before moving to the Bay Area in the early 1990s. He first landed in Russian Hill, but less than a year later, he relocated to Cole Valley, where he still lives today.
In 1995, he created his eponymous message board, which still looks and operates much the same as when it first launched.
Newmark told Hoodline that he had no idea the site would reach so many people, describing its growth as "surreal."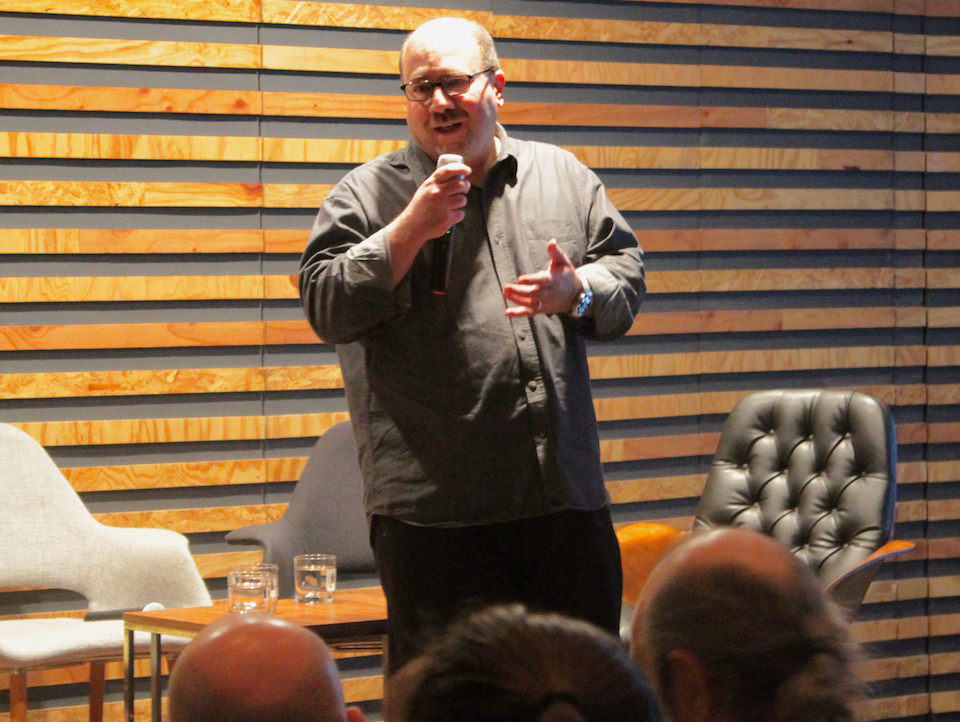 The service launched with Newmark emailing friends and colleagues lists of local events; in 1996, he created a website for the Bay Area that expanded to cover major U.S. cities in four years. Today, the service — still privately owned — reaches 570 cities in 70 countries.
Craigslist transformed the media landscape as users moved away from newspapers to the internet to find apartments and sell used cars. According to Forbes, Newmark, 65, is now a billionaire; in 2016 alone, Craigslist took in an estimated $690 million.
In recent years, he launched Craig Newmark Philanthropies, a foundation that supports women in technology, veterans affairs, voter protection and journalism. He also helped fund the News Integrity Initiative, which works to promote news literacy and increase trust in journalism. Last month, he donated $20 million dollars to the CUNY Journalism School, which will soon bear his name.
Despite his wealth, he and his wife, Eileen, shop at Luke's Local, where he likes the roast chicken, and Cole Hardware, which he calls "a real neighborhood store." His regular hangout is Reverie Café, where he met his wife in 2004.
Newmark said he moved to Cole Valley in the 1990s because "it felt like a neighborhood," a vibe that persists decades later.
"I know a lot of people in the neighborhood, and sometimes, it's only by sight," he said, adding that he likes the area's central location and accessibility via the N-Judah. "When it's reliable, [it] is a great way to get around."
Newmark said his interest in promoting journalism was fueled by a high school history teacher who taught him to appreciate the Bill of Rights, due process, and the role of a free press in a democracy.
In today's political climate, "we are dealing with some really difficult problems," said Newmark, who said he's spoken to people who manage news products at Facebook and Google and has provided donations to Wikipedia that help women gain access to editorial opportunities, as some of the crowdsourced encyclopedia's users harass female editors to the point of resigning.
"That pisses me off," he said, adding that Wikipedia is working on technological solutions to deal with the issue. "They are doing the heavy lifting, I'm just helping out in a very modest way."