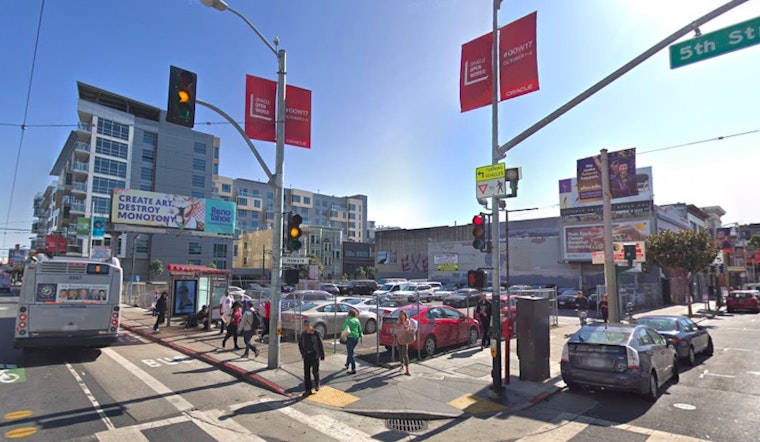 Published on July 12, 2018
Police are seeking a suspect who stabbed a man in the South of Market district last night, leaving the victim with life-threatening injuries.
The incident took place around 11:41 p.m. in a parking lot at the corner of Howard and Fifth streets when a witness observed a man between 35 and 45 years old standing over a 56-year-old man who was lying on the ground.
The suspect got into a car and drove westbound on Howard Street, and the victim was found to have suffered a stab wound to the right side of his abdomen. The victim was transported to a hospital for treatment in critical condition, and no arrests have been made in the case.
Anyone who has information about this incident is encouraged to contact SFPD via the department's anonymous tip line at 415-575-4444, or text TIP411 with "SFPD" at the start of the message.
Here's why we usually don't include suspect descriptions in crime reports.