As part of the Public Works-led Haight Street sewer replacement project, new sidewalk pavers and plaques are currently being installed at the northwest and southeast corners of Haight Street at Fillmore and Divisadero streets.
Public Works spokesperson Alex Murillo told us via email that the design and content of the plaques was overseen by Lower Haight Merchants and Neighbors Association (LoHaMNA). They will be completed in three to four weeks.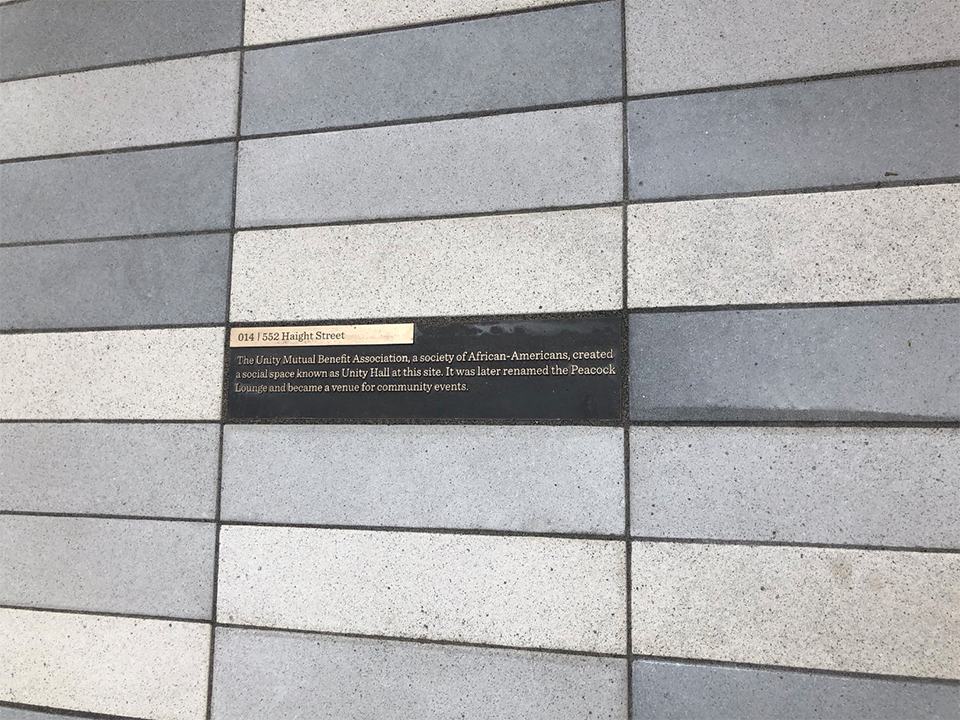 As we reported back in 2015, LoHaMNA collected the stories for the plaques from local residents during community meetings and via a Google form.
The survey asked for 200-character descriptions of people, nature, icons and events important to the Lower Haight. The two plaques that have already been installed describe the histories of Duboce Park and the Peacock Lounge.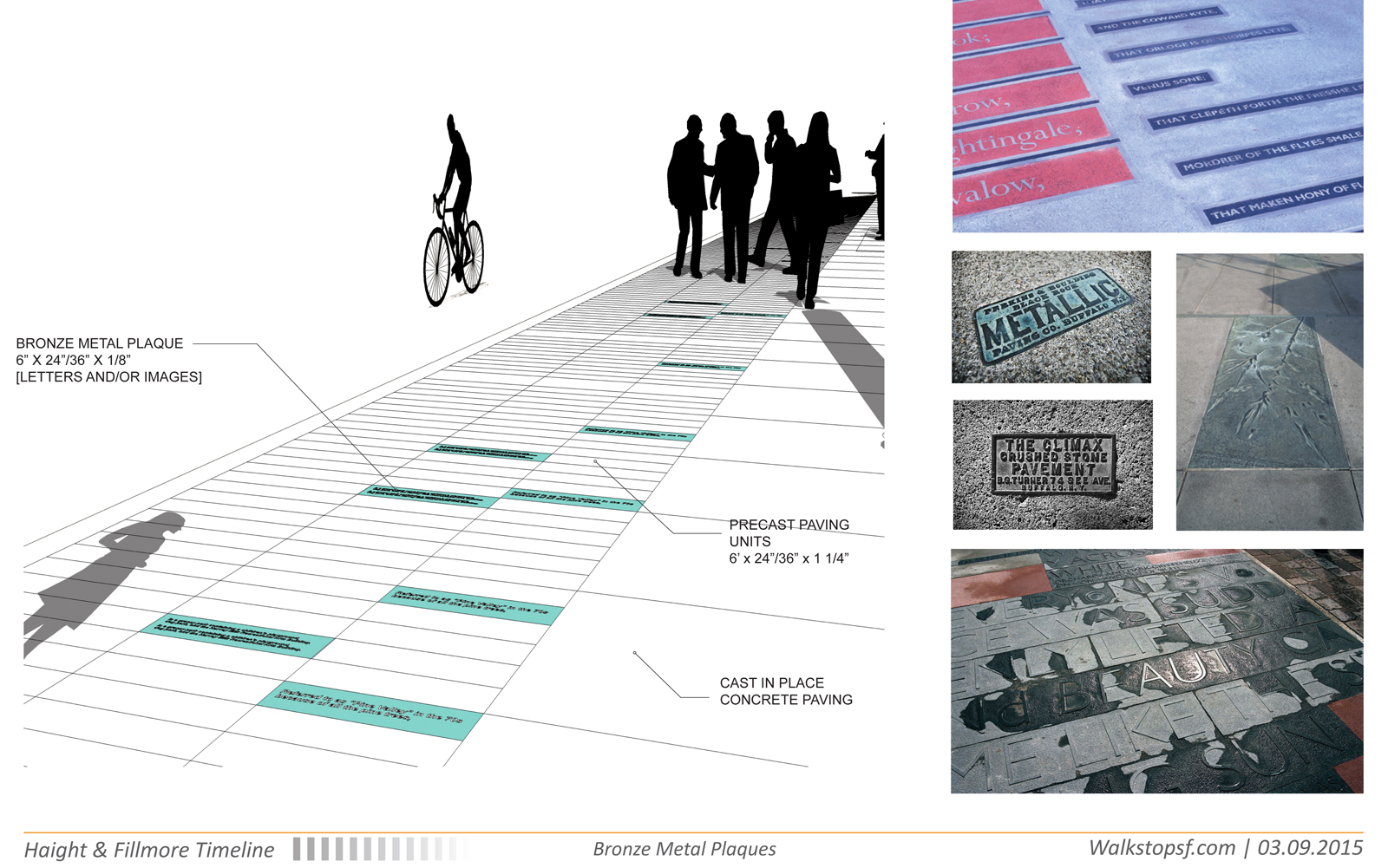 The sidewalk plaques were paid for by a January 2015 city grant intended to "green & beautify" San Francisco neighborhoods. The $33,300 grant was designated for public art, physical improvements and landscaping at the intersection of Haight and Fillmore streets.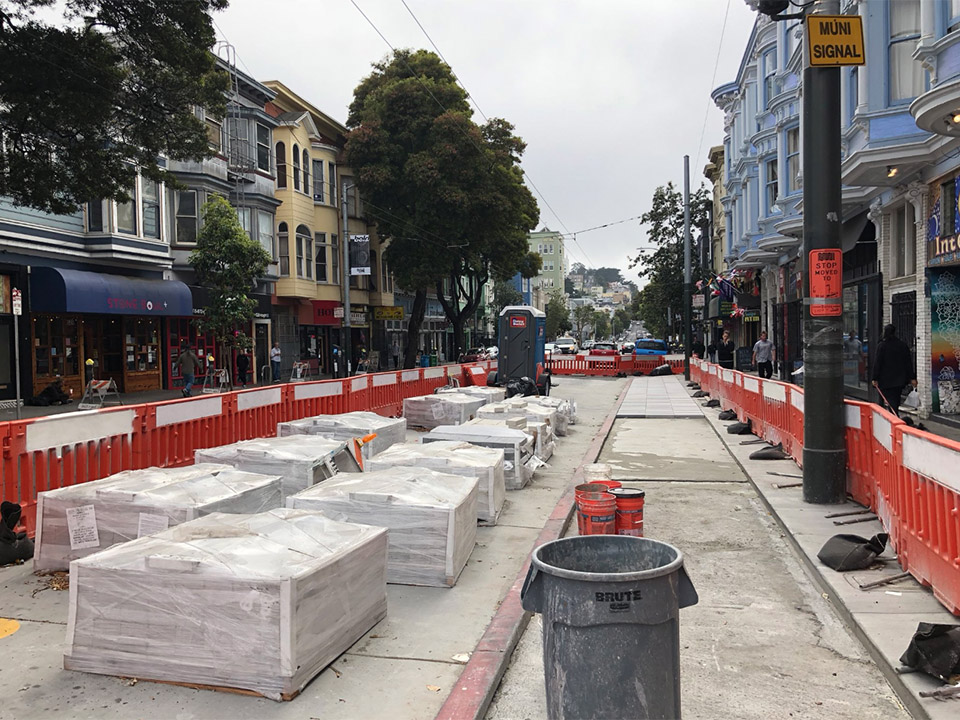 According to an update posted to the project's website last month, work was  delayed because of a missing mortar mix necessary to complete the installation. The mix has now arrived, and work will continue as scheduled.