Before the Transbay Transit Center opens next month, members of the public are invited to sign up for guided tours.
The Transbay Joint Power Authority is offering four themed tours between July 31 and August 4 as the Salesforce Transit Center gears up for its first day of full bus operations on August 12.
Overseen by an eight-member board of directors, TJPA was created by Caltrans, the California High Speed Rail Authority, the Peninsula Corridor Joint Powers Board, the Alameda-Contra Costa Transit District and the City and County of San Francisco to develop the new terminal and surrounding neighborhood.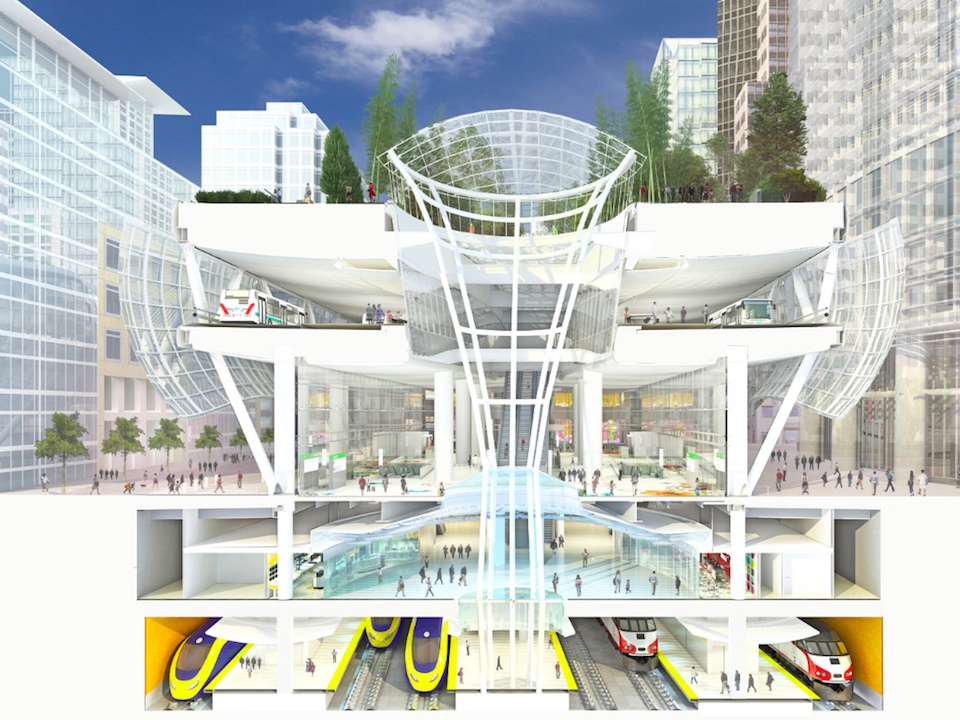 San Francisco Muni buses started departing from the new transit center last month, but AC Transit, Greyhound and other local and regional bus lines are still operating from a temporary bus terminal between Howard, Folsom, Main, and Beale streets.
Once all operators have transferred to the new terminal next month, the temporary site, which opened in 2010 after the old Transbay Terminal was demolished, will be shuttered.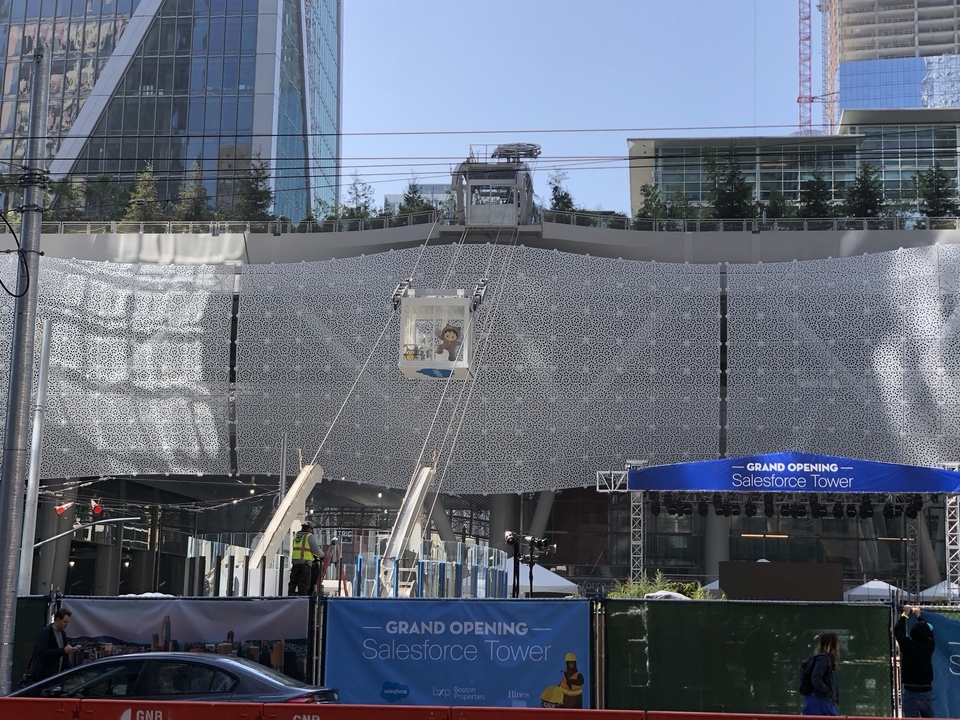 The new terminal includes 100,000 square feet of commercial space for shopping and dining, 45 percent of which is under lease, according to the TJPA. Initial tenants include Fitness SF, OnSite Dental, Philz Coffee, and Rick Howard Bar. 
Leasing agent Collins International expects the initial tenants to take occupancy by mid-2019, and has an additional 22 letters of intent under negotiation, representing nearly 95 percent of the tower's retail space, according to TJPA.
The authority is hosting a community block party on August 11, during which attendees will be able to explore the new elevated park, walk on the overpasses that will become bus ramp, and enjoy live music and other family-friendly activities.