In this edition, a teahouse expands to Lower Pacific Heights, a Taiwanese boba spot is poised to open its first San Francisco outpost, a new Japanese eatery may be setting up in the Lower Haight, and other food-related news from around the city. 
Lower Pac Heights
Samovar Teahouse & Cafe (1910 Fillmore St.)
Samovar Teahouse & Cafe — which specializes in teas imported from China, Japan and India — has opened its fourth San Francisco location in Lower Pacific Heights in the former Fraîche yogurt space. 
Samovar has other outposts at 411 Valencia St., at Yerba Buena Gardens and at the international terminal at SFO.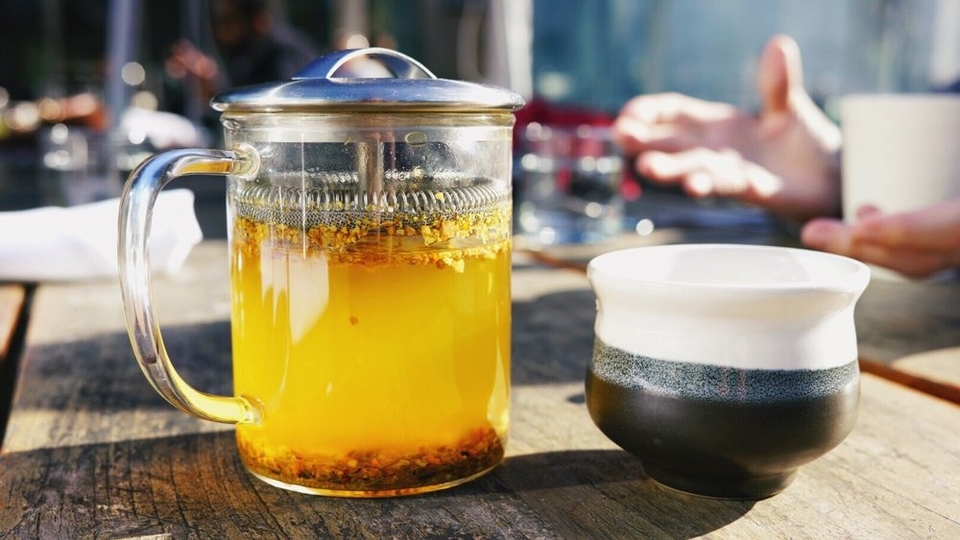 The new location has undergone a menu revamp and now offers a lineup of iced boba teas and chilled nitro chai on tap, according to a spokesperson. New food offerings are available, too, like a chai-infused chia pudding, an array of toasts with toppings like avocado, cinnamon almond butter and smoked salmon and dill; and the Caveman MCT jar with eggs, salmon, greens, sauerkraut and MCT oil. 
Expect to see traditional staples as well like turmeric tea, English breakfast, masala chai and an assortment of tea ware and accessories on offer, too.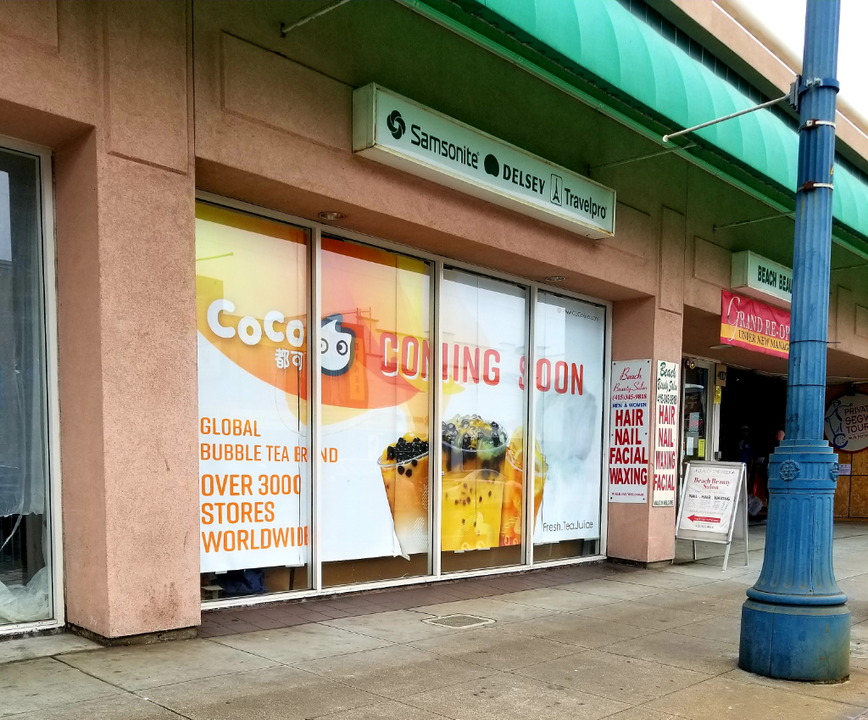 Fisherman's Wharf
Coco Fresh Tea & Juice (2966 Taylor St.) 
In Fisherman's Wharf, veteran Hoodline tipster Al M. reports that another tea spot is opening its first city location in the former space of Bay Leather Goods. Coco Fresh has more than 3,000 locations worldwide and opened its first store in Taipei, Taiwan in 1997. So far, the international chain has other locations in Southern California, New York and New Jersey. 
It doesn't appear that work has commenced at the new spot, but a sign posted to the business' windows announces its impending arrival. 
Once open, expect to find offerings like chocolate milk tea, fresh kiwi iced tea, and black tea lattes with boba. (You can check out the full menu here.)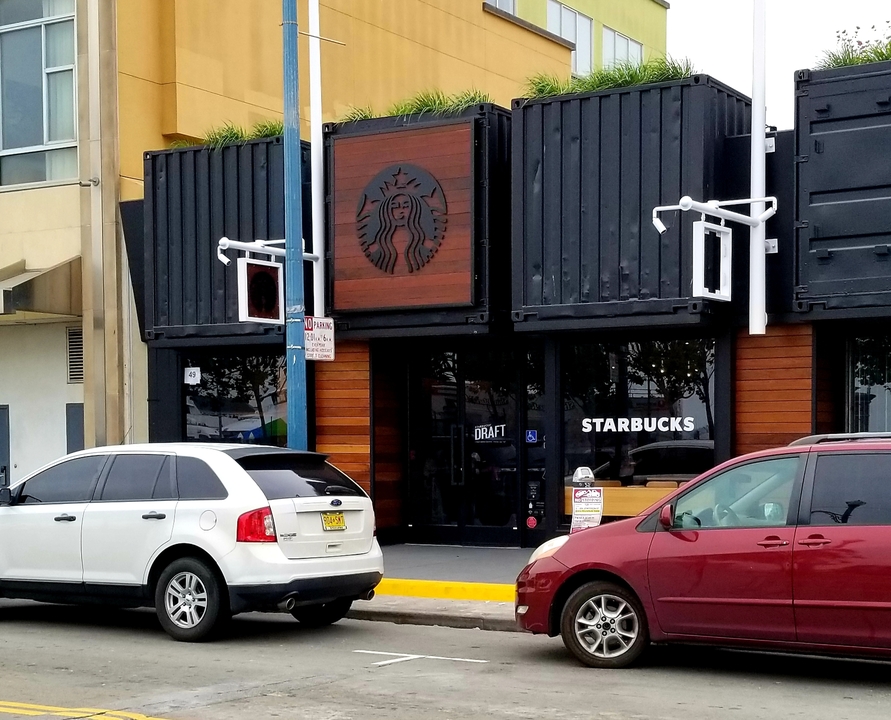 Starbucks (49 Jefferson St.)
A new Starbucks cafe, which we reported was in the works this past May, has now opened, said Al. 
The new spot is located next to the Rocky Mountain Chocolate Factory at 65 Jefferson St. and is housed in a new retail development made out of repurposed shipping containers. Currently, there's another Starbucks at Jones and Jefferson Streets in Anchorage Square just up the road.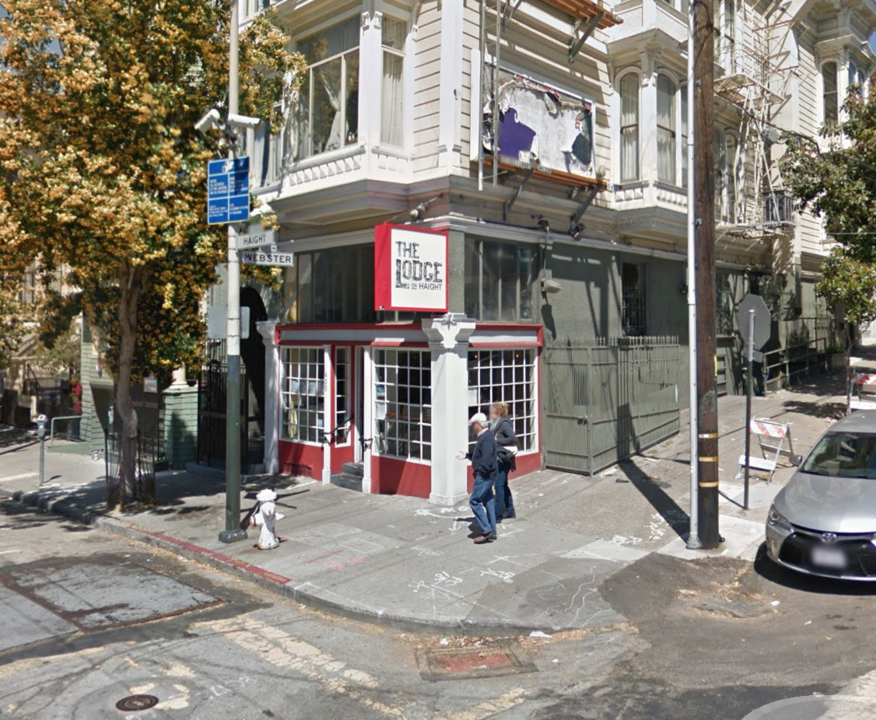 Lower Haight
Kibatsu (400 Haight St.)
Tipster Adam W. wrote in to let us know of a notice he was sent in the mail about a new restaurant called Kibatsu, which is aiming to open in the space once occupied by The Lodge. 
The Lodge had its Type 41 ABC license suspended earlier this year at the request of the Board of Equalization, Eater reported. 
There's not much info to go on as of yet, as there are no public records indicating any permits filed with the Department of Building Inspection. However, Muteki Inc., the entity potentially behind the new operation, which incorporated earlier this year, has applied for a Type 41 ABC license, which allows for the sale of beer or wine at an eating establishment. 
Al said he was able to peek inside a few weeks ago, and the interior has new wood paneling with dark lacquer-stained wood.
Thanks to Adam W. and Al M. for the tips!
Have you come across a new (or closing) restaurant? Text your tip and a photo to 415-200-3233, or email [email protected] If we use your info in a story, we'll give you credit.