Designs for a six-story group housing development in a SoMa parking lot should be refined to better reflect the context of the surrounding neighborhood, according to SF Planning.
As proposed by Panoramic Interests, the 50-unit rental building at 351 12th St. (between Folsom and Harrison) would total 8,911 square feet, making each living space about 178 square feet, on average.
The proposed building would also include a 1,435-square-foot common space, largely but not exclusively designed for use by tenants. Tenants would also have exclusive use of a separate, 1,383-square-foot 'shared amenity space,' a roof deck, and 19 bike parking spaces.
The 3,855 square-foot space for the proposed building is currently a paved parking lot.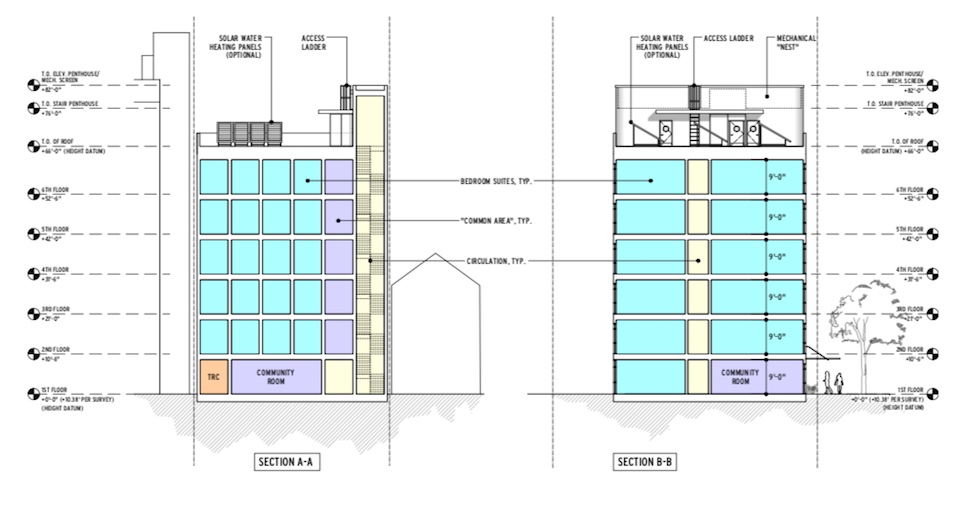 According to preliminary planning documents filed last month, SF Planning has requested greater door and window openings connecting the semi-private common space to the building, to integrate "the interior life with the street and expresses how this is a different — and closer to a semipublic — use from the residential units above."
The agency asks that the building's rear yard, south side, and 12th Street walls should be pulled out towards the edge of the lot to maintain the current street wall appearance, and ensure there aren't any 'leftover' dead spaces on the lot.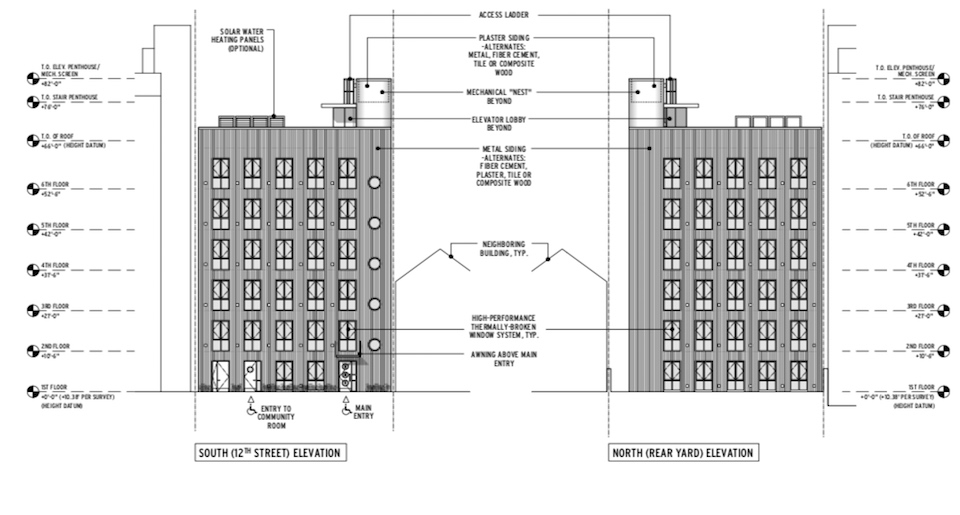 As proposed, the 66-foot-tall structure would be significantly taller than the surrounding buildings. In response, SF Planning has requested that its design be changed to draw the eye's focus to the bottom two floors, rather than up to the building's top.
The lot is currently zoned with a 55-foot height limit, so the developer is seeking to use the Individually Requested State Density Bonus Program to add its sixth floor. It is also seeking waivers from city requirements regarding building height, bedroom exposure, and usable open space.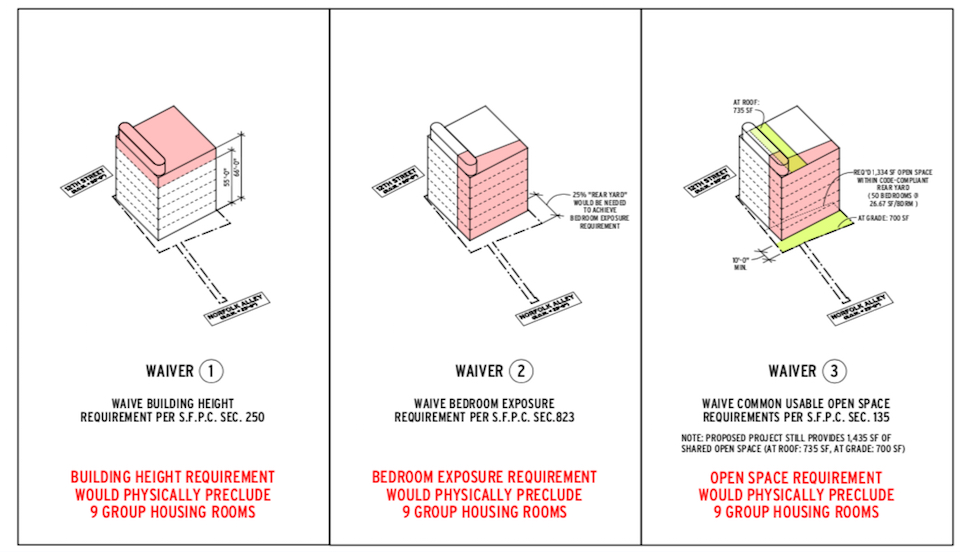 To qualify for the density bonus that allows it to exceed height limits, the building will offer eight units of affordable housing: three very-low-income units for tenants making 50 percent of the average median income (AMI) or less, one low-income unit for a tenant making 55 percent AMI, two moderate-income units for tenants making 80 percent AMI, and two middle-income units for tenants making about 110 percent AMI. 
If the project does not qualify for the density bonus, it would shrink to 41 units in a 55-foot-tall, five-story building, with four low-income, two moderate-income, and two middle-income units. 
Prior to moving forward, the project needs further approvals from the Department of the Environment, Historic Preservation Commission, and other city agencies. It has 18 months from the preliminary project application letter's June 27, 2018 issuance to file its next round of initial paperwork.