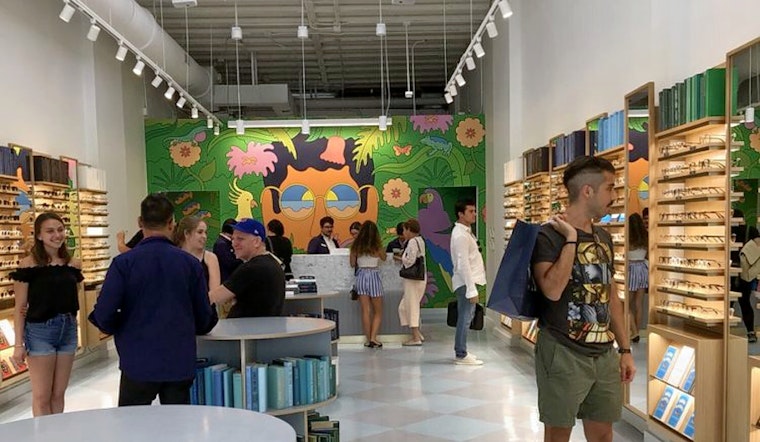 Published on July 31, 2018
Need a new spot to get your eyes checked or to shop for glasses? Warby Parker has you covered. The eyewear retailer's newest store is located at 3403 Main Highway in Coconut Grove.
Services at Warby Parker include measurements and adjustments of frames and lenses, an in-store prescription check and same-day nonprescription glasses. You can choose from a selection of designer glasses and sunglasses.
Like other stores in the national chain, it features a custom mural. This one is by Gabriel Alcala and depicts Floridian flora and fauna.
Founded with the mission "to offer designer eyewear at a revolutionary price," Warby Parker says it aims to be an affordable alternative in the eyewear industry, with glasses starting at $95. 
The newcomer has just one review on Yelp, which gives it a five-star rating thus far.
Neil C., who reviewed the store on July 25, wrote, "I was impressed by the level of customer service, which was very attentive. Also impressed by the wide selection of stylish and unique frames they had on display along with the prices. I tried on so many frames here but barely scratched the surface as there are so many of them."
Head on over to check it out: Warby Parker is open from 11 a.m.–7 p.m. on Monday-Saturday and noon–6 p.m. on Sunday.