The former Fresh & Easy grocery store at 375 32nd Avenue will reopen as an Andronico's Community Market sometime next year. A spokesperson for Andronico's owner, Safeway, has confirmed the move to Hoodline. 
Fresh & Easy departed the Outer Richmond in 2016, when its parent company, Tesco, closed all locations in the U.S.
Last fall, the Richmond SF Blog announced that Safeway had signed a lease for the space, but this is the first announcement that the grocery will reopen under the Andronico's brand. 
Currently, the only other Andronico's is located in the Inner Sunset. As we reported last fall, the five-store Bay Area chain was bought by Safeway after going into bankruptcy; its four other locations have since changed their names to Safeway Community Market.
Safeway itself was acquired in January of 2015 by private-equity firm Cerberus Capital Management, which is also behind Albertsons, Vons, and several other large grocery brands.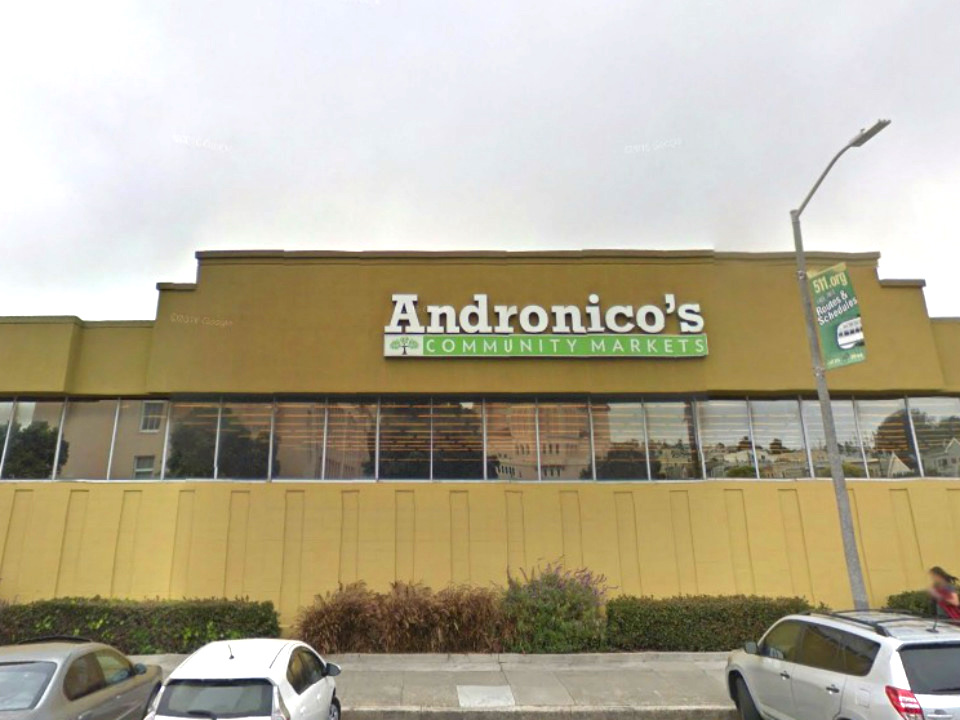 Safeway spokesperson Wendy Gutshall said that Safeway has decided to continue to operate some markets under the Andronico's name. A planned Andronico's location is set to open in Monterey later this year.
Since the Richmond District already has two regular Safeway-branded stores, Gutshall says it sought to open another Andronico's as a way to further "serve the city."
Community feedback has informed what will be found inside the new store, Gutshall said. Offerings will include expanded organic foods, a butcher block, and a full-service deli, as well as ready-to-serve options and "grab-and-go" meals.
"Customers will find a variety of natural, specialty and healthier items," says Gutshall, who notes the store currently plans to be open from 6 a.m.-11 p.m.
The opening of the second Andronico's in San Francisco will mark the 17th Safeway or Safeway-owned grocery store in the city.
There are no major changes planned for the store's exterior, and Gutshall says that Safeway is currently in the process of pursuing permits needed for construction they hope to begin soon.
Richmond locals who wish to offer feedback on the new store or its offerings can email Safeway representative Natalie Mattei at [email protected].