By
Hoodline
- Published on August 27, 2018.
If you're interested in Miami Beach bars and restaurants, consider dropping into one of these new spots. Here are the freshest places to check out the next time you're looking to pair your meal with some libations. 
Cuprum
1401 Collins Ave., Art Deco District
Cuprum is a cocktail bar and restaurant situated in Miami Beach's historic art district, inside the South Beach Plaza Hotel. 
On the menu, expect to find seafood starters like ocean ceviche and tuna tartare with roasted garlic, lemon, black olives and tomato chutney.
Sandwiches, pasta and specialty entress are on offer as well, along with indulgences such as chocolate mousse trifle and raspberry sorbet. (You can view the full dining menu here.)
An array of unique, handcrafted cocktails are also available, as well as a rotating Negroni of the Week menu. 
With just one review so far, Cuprum has already made a positive impression.
Yelper Eva R., who reviewed it on Aug. 18, wrote, "I've been here a couple of times. The food is amazing! It's a mix between Asian and Mediterranean food and the service is excellent!"
Cuprum is open from noon–1 a.m. daily.
Burgermeister
425 Washington Ave., South Beach
Burgermeister is a beer bar and casual eatery, serving up stacked burgers, tacos and more in South Beach.
Beer, wine and non-alcoholic offerings are on hand, along with craft burgers like the Hangover Helper with bacon, potato sticks, fried egg, chimichirri mayonnaise and the usual fixings. (You can view the full menu here.)
Yelpers are excited about Burgermeister, which currently holds 4.5 stars out of 21 reviews on the site.
Marc F., who reviewed the new spot on Aug. 8, wrote, "Finally a proper burger place in Miami! Nice staff that will greet you at the door, great music and atmosphere, TVs all around and awesome food!"
And Tom G. said, "Tried the Hangover Helper and Latina burgers. They were awesome. Also, it was nice to see a place with some beers from other countries and not the same South Beach selection. Awesome place and I'll be back."
Burgermeister is open from 11:30 a.m.–10 p.m. on Sunday-Wednesday, 11:30 a.m.–11 p.m. on Thursday, and 11:30 a.m.–1 a.m. on Friday and Saturday.
Wild'N Out
1144 Ocean Drive, South Beach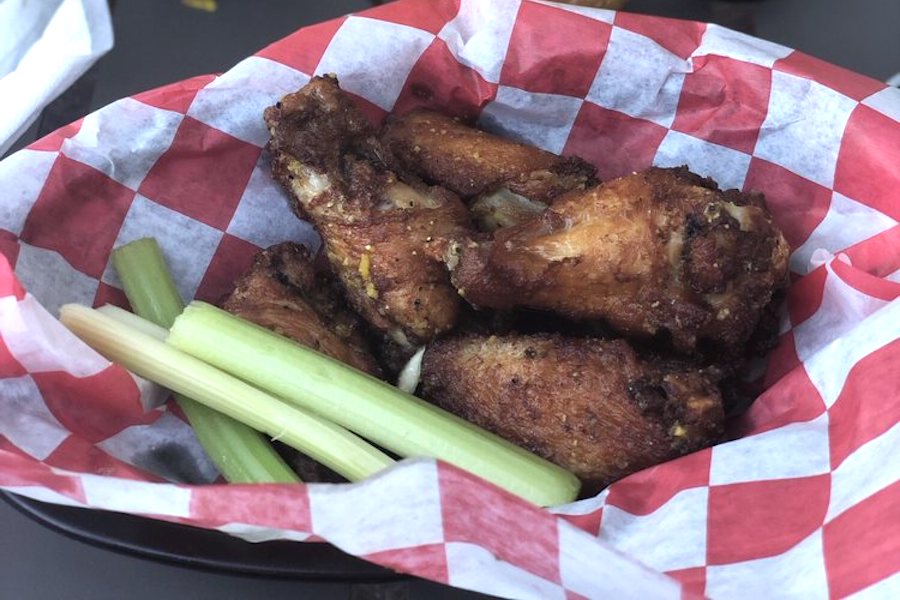 Wild'N Out is a sports bar and New American spot themed after Nick Cannon's hit series on MTV. 
Cannon describes the bar as the first of its kind, telling Eater Miami, "It's not just a place where you can get food and drinks, but also you can play games and it's Wild 'N Out-themed."
Come indulge in margaritas, daquiris and specialty cocktails like the Wildagram Watermelon —  a blend of watermelon vodka, watermelon schnapps and (you guessed it) fresh watermelon. (You can check out the full drink menu here.)
Typical sports bar fare is on offer as well, ranging from nachos and wings to burgers and desserts like caramel banana daiquiri doughnuts and deep-fried ice cream. (You can view the food menu here.) 
Yelper Jesika H., who visited Wild'N Out on June 14, wrote, "We came here maybe a week ago on our way to a cruise and were not disappointed. ... We all ordered different wings and they were delicious! Like their wings are spot on."
"My group of four ordered the 30 wing platter that came with fries and onion rings," shared Yelper Kersten M. "The wings were amazing and a nice size."
Come check it out for yourself: Wild'N Out is open from noon–11 p.m. daily.