Last month, online custom-furniture retailer Interior Define debuted a brick-and-mortar store in the former Gimme Shoes space at 381 Hayes St. (at Gough).
The shop, which offers sofas, beds and dining sets, also has "Guideshop" locations in Chicago, New York, Austin, and Los Angeles.
"Hayes Valley was our target [San Francisco] neighborhood, and it took over a year to find the right opportunity," Chicago-based founder Rob Royer told us via email. 
"We open our Guideshop locations gradually and deliberately, favoring markets where we already have a strong brand fit" and that are close to other digital brands, he said. 
Customers can put together their individual furniture preferences on Interior Define's website and then book an appointment with the brand's design specialists, or simply walk into the store.
"[The] locations enable customers to experience the brand in person, and to walk through all of the available custom options," Royer said, adding that in-store design specialists consult with customers on their style and space.
The San Francisco store is the first to offer a program called "Studio ID," Royer said, which allows visitors to see a fully furnished and decorated space, with bedding, accessories, art, and other goods.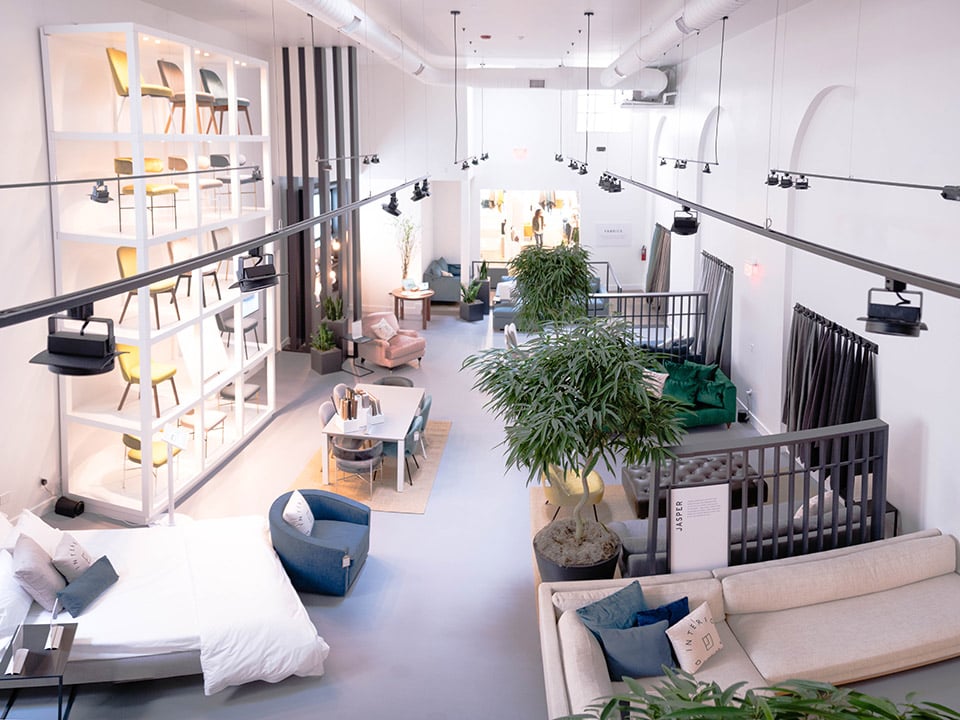 The 2,500-square-foot Hayes Valley store currently employs four design specialists, along with six shop employees, a manager and an assistant manager.
Royer said that it took approximately three months to build out the space, whose rear was a former movie palace dating to the 1930s. "We transformed what was previously a inventory area for a former retailer," he noted. 
The space now has 20-foot ceilings, with a chair wall displaying 15 versions of Interior Define's custom dining chairs.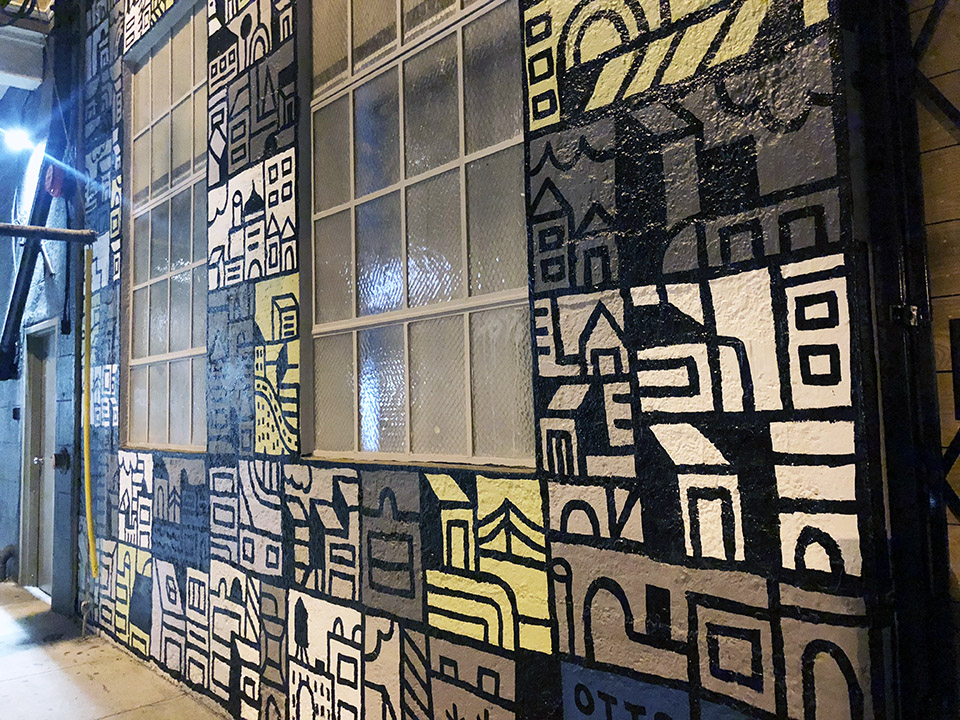 Royer, who hopes to host panel discussions, movie nights or concerts at the space, said that many in the neighborhood have already stopped by to introduce themselves.
"San Francisco has been incredibly welcoming," he said.
Interior Define's rear facade on Linden Street has also gotten an update, with a new mural painted by artist Nate Otto, who also did a mural project for Interior Define's Chicago location.
According to his website, Otto's work is inspired and influenced by abstract expressionism, graphic design, comic art and geometric abstraction.