On October 1, Golden Gate Doula Associates (GGDA) is set to move into the former home of plant store Cove at 678 Haight St. (at Pierce).
GGDA was founded in 2016 by Jennifer Darwin, who wants to build a team supporting both hospital and home births, as well as postpartum care.
"This will be a reputable group of professional doulas who are going to work together with the medical community [to promote] a complete circle of care for the families we work with," she said via email.
Studies have shown that women who hire doulas are comforted by having physical, emotional and informational support during labor and birth, as well as postpartum, leading to healthier birth outcomes.
Doulas often provide assistance in communicating the mother's needs in a hospital environment, especially for those who are socially disadvantaged. Some local hospitals even offer volunteer doulas to maternity patients.
While Mission parenting shop Natural Resources offers get-to-know-a-doula meetups in San Francisco, Darwin couldn't believe that the city lacked a centralized practice with multiple doulas sharing a single space. 
She's now found a permanent home for her group practice, inspired by the work of North Dallas Doula Associates and its founder, Melissa Espey-Mueller.
"I spent about four months looking for a location that was centrally located," Darwin told us. "I just love the energy in [the Lower Haight]."
Darwin, who started her career as a labor and delivery nurse in Texas, has attended more than 1,000 births as a nurse and doula, she said. She moved to San Francisco six years ago, initially working in UCSF's pediatrics department, and has undergone additional education in maternal nutrition, breastfeeding, advanced maternal age risks, and the medications used in the delivery room.
Her initial partners in the practice will be Kathryn Mulholland, a birth doula and prenatal yoga teacher, and Heather Hughes, a birth doula and prenatal and postpartum massage therapist.
Darwin told us that she hopes that GGDA's practice will ultimately have about 12 to 14 professional doulas, about nine of ten of whom will be birth doulas and four to five postpartum doulas. All doula partners will pay association fees that go towards the entire practice, in the same manner as an obstetrics and gynecology practice.
"We all take turns on call, to make sure our clients will always have at least two to three doulas on call around the time of their due date," Darwin said.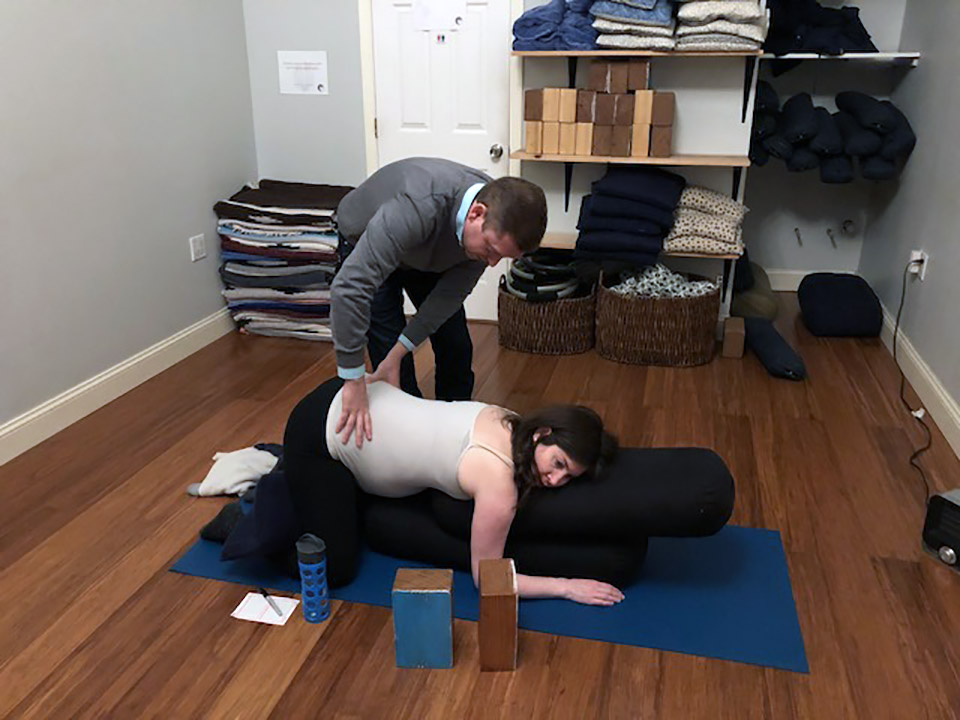 In addition to counseling individual clients, GGDA aims to host events in its new space, including monthly workshops for clients and classes on newborn care, postpartum preparation, breastfeeding, infant CPR and safety.
Other programs might include childbirth education, support groups for dads, and private prenatal and postpartum yoga. Another component will be monthly "mom lunches," held at a Lower Haight restaurant. 
Darwin is currently remodeling the Haight Street space, adding a small kitchen area, yoga flooring, updates to the bathroom, a fresh coat of paint, new lighting, and window displays.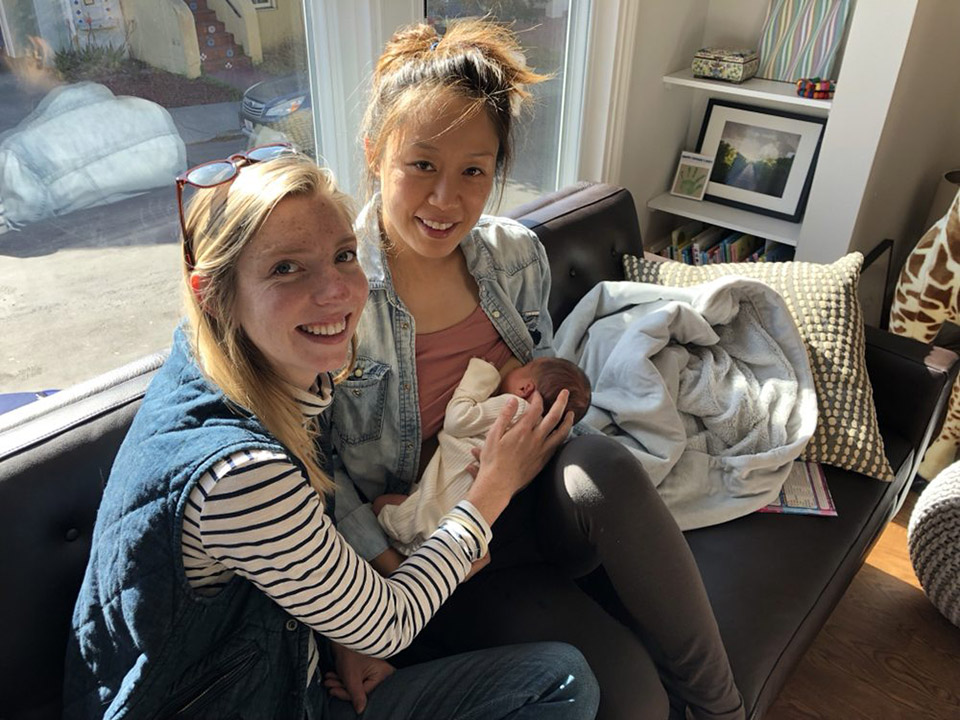 At the moment, Darwin and her doula partners are interviewing for families with delivery dates from November to December and beyond.
GGDA's labor and support service is available for a package fee of $2,150, including monthly workshops, two prenatal visits, an on-call doula that helps guide clients through all stages of labor and a postpartum follow-up.
Additional postpartum support service is available for $50 per hour during the day and $46 per hour at night.
"The rates for the packages we are offering are at or slightly below the current market rate," Darwin told us.