Here's the latest on San Francisco's food and drink scene. In this edition, a new poke spot takes over a former American vegetarian restaurant, a Mediterranean restaurant is poised to open in the space once occupied by a Caribbean staple, an Island-inspired seafood eatery opens in the FiDi, and a Chinatown bistro and wine bar softly opens. 
Openings
Marina/Cow Hollow
Poke (3251 Pierce St.)
Hoodline tipsters Eric K. and Elena K. wrote in to let us know of a new poke spot that has opened in the space once occupied by Plate, which closed in 2016. 
There's not much information on the new spot as of yet, as the business does not have an online presence as of this writing. A search for public records hasn't revealed any additional information either.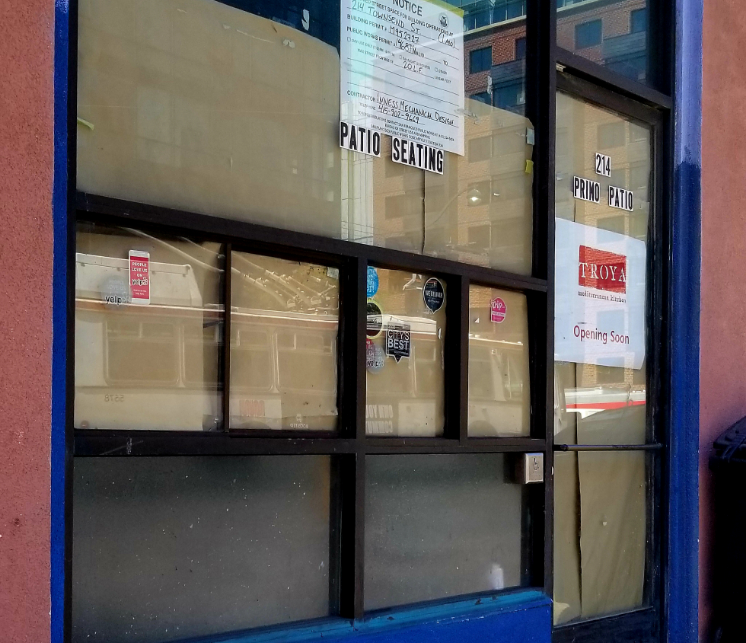 China Basin/Mission Bay
Troya Mediterranean Kitchen (214 Townsend St.)
Veteran tipster Al M. reports that Troya Mediterranean Kitchen will be taking over the former space of Primo Patio Cafe, which closed late last year after more than 25 years in business. 
"As of now, construction is set to begin this week with a scheduled opening sometime in mid-September," said our informant. 
Al also noted that the new eatery is an expansion of the restaurant's flagship location at 2125 Fillmore St. in Pacific Heights. When the new spot is open, expect to see similar fare like Turkish wraps and bowls, kebob plates, weekend brunch offerings and more. (You can check out the full menu here.)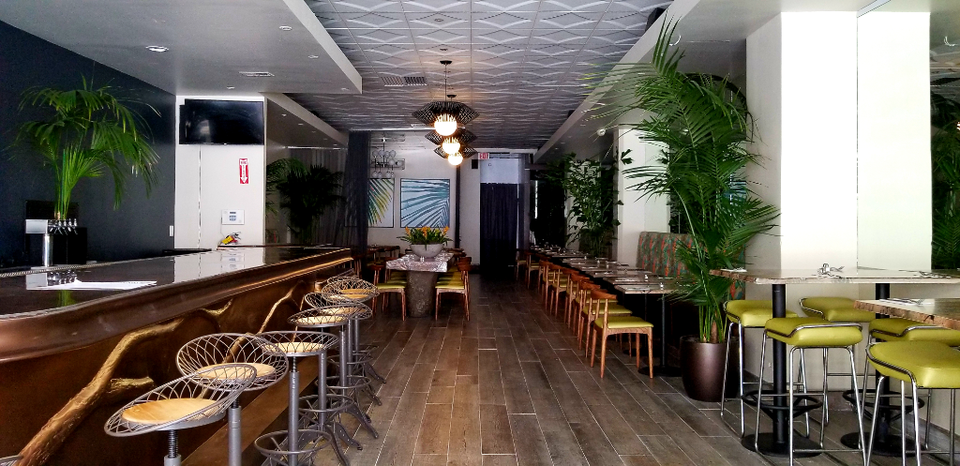 FiDi
Tarara Restaurant + Bar (191 Pine St.)
Tipster Al M. also reports from the Financial District that Tarara Restaurant + Bar, a new spot that we previously reported would be taking over the former Unicorn Pan Asian Cuisine space, is currently in soft-opening mode. 
According to the business' website, Tarara is named after a resort in Havana, Cuba, and it bills itself as a tropical, casual seafood restaurant. 
Guests will begin by selecting two sides from options like french fries, papaya salad or roasted veggies. Then, they'll select a protein, which includes items like salmon, seasonal fish, shrimp and more, before choosing a cooking method (fried, grilled or Cajun-style) to complete their dish. (Check out the full menu here.)
Tarara is currently open weekdays 11 a.m. – 3 p.m.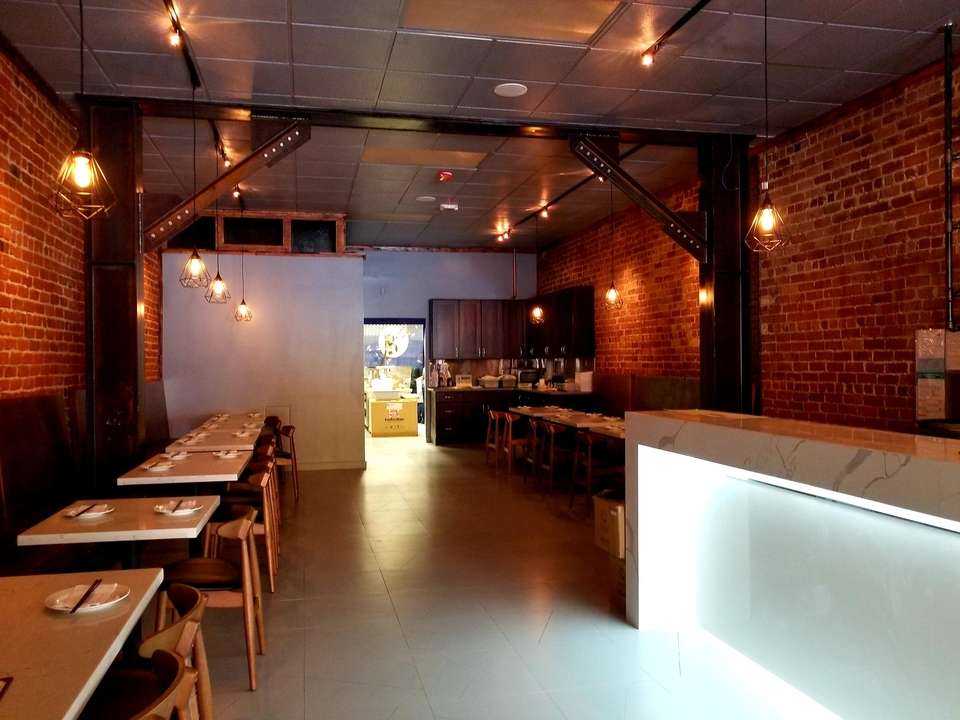 Chinatown
Z & Y Bistro (606 Jackson St.)
As we reported in February, the folks behind Z & Y Restaurant at 655 Jackson St. have taken over the space once occupied by Chung King Restaurant, which closed its doors in January.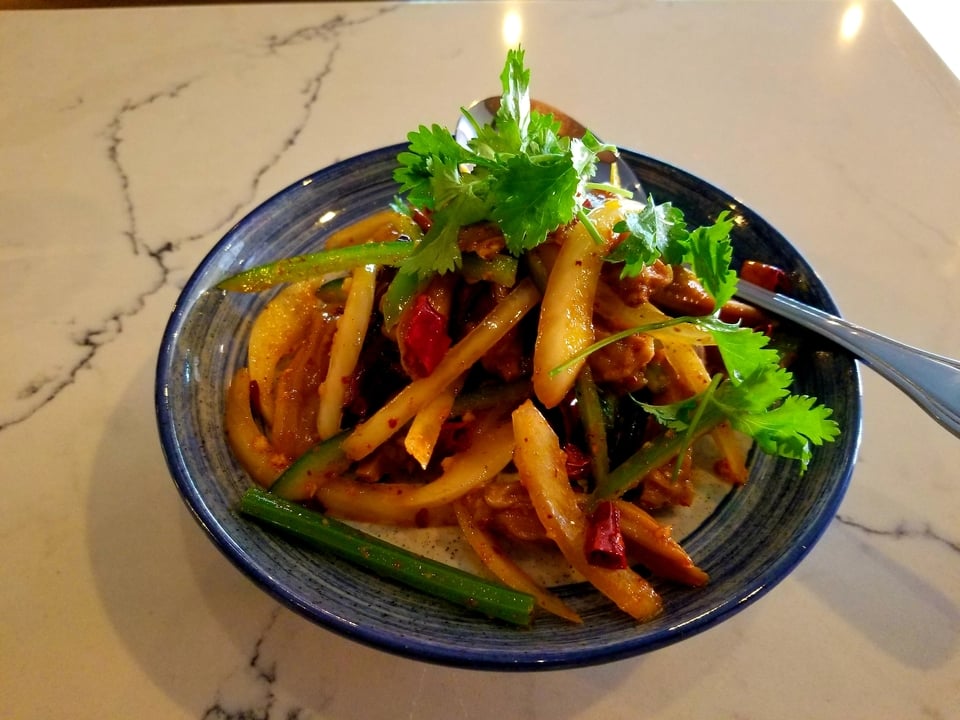 While our tipster Al M. was originally told that the new restaurant would debut sometime this past spring, it appears the the eatery is now in soft-opening mode from 5:30–10 p.m. weekdays.
Our tipster recently stopped by for dinner and said he enjoyed the spicy duck tongue appetizer with chili peppers and onions. "As a first timer trying this, I absolutely loved it," he said. Also on the menu: a bowl of tonkotsu ramen with nori, kamaboko, bamboo shoots and green onion.
---
Thanks to Eric K., Elena K. and Al M. for the tips! If you've seen something new in the neighborhood, text your tips and photos to (415) 200-3233, or email [email protected] If we use your info in a story, we'll give you credit.