Here's the latest from San Francisco's restaurant scene. In this edition, a new ramen eatery with a twist has opened in the Mission, and a vegan deli expands to Polk Gulch.
We've also got an update on a North Beach pizzeria that was slated for the Castro, and a Persian eatery expected to reopen after a fire earlier this year. 
Openings
Mission
The Story of Ramen (3231 24th St.)
The Story of Ramen has opened its doors on 24th Street, after completing its staff training last week, said our tipster and man-about-town Al M. 
As we've reported previously, proprietor Manville Chan launched the business as a pop-up three years ago, which he has since transitioned into his first brick-and-mortar restaurant.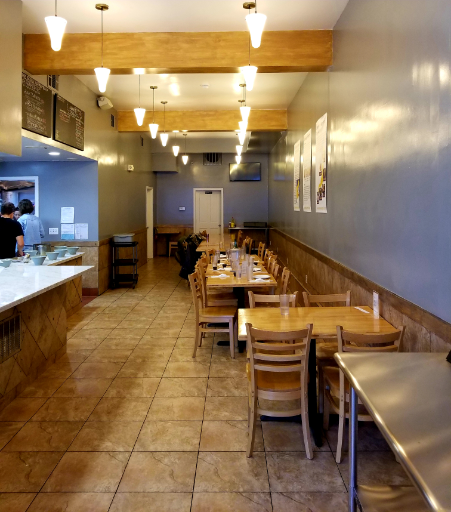 The Story of Ramen is a departure from traditional ramen joints, however. It's only a restaurant at lunchtime, serving up an abbreviated menu of noodle bowls and gyoza from 11 a.m.-2 p.m. on weekdays.
In the evenings, it shifts to a cooking-school format, in which participants learn to make their own ramen and discover the dish's history in what Chan bills as a "cooking experience with a full dinner." (Those interested in learning the ropes of ramen can enroll in a class here.)
Polk Gulch
Vegan Picnic (1323 Polk St.) 
Meanwhile, over on Polk Street, Al tells us that Vegan Picnic is poised to open its second location in the space formerly occupied by Eco Copy.
"As of now, it's still in its early stages, with a full build-out," said Al.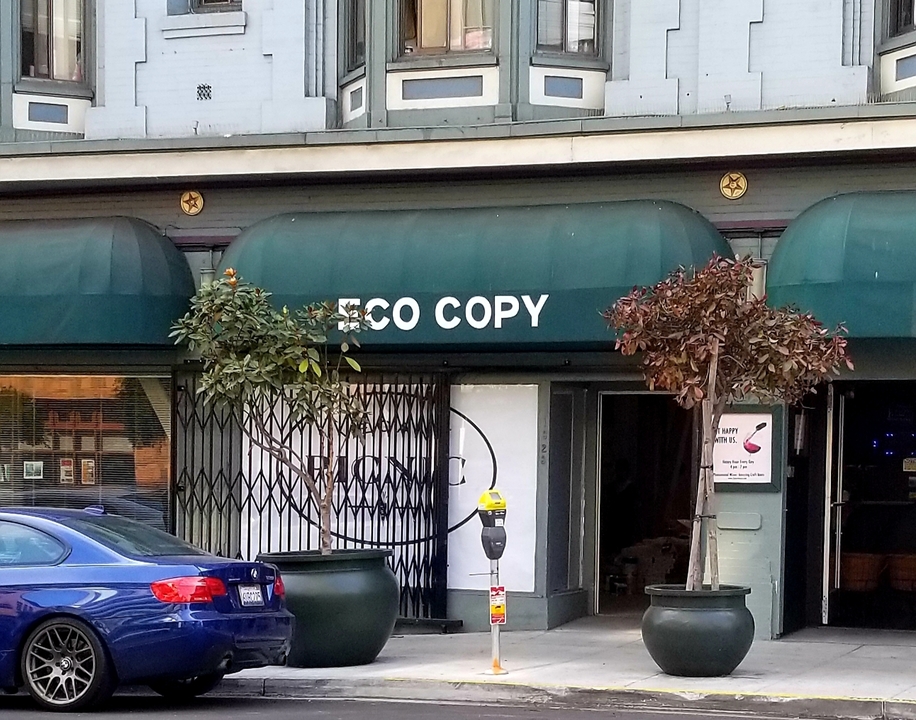 Owner Jill Ritchie initially became vegan after her children decided to make the transition, according to the business' website. "Disappointed in the quality of food," she opened her own "American-style deli and grocer with classic comfort food" in Cow Hollow (1977A Union St.)
On the menu, expect to see items like a crispy "chicken" sandwich with shredded lettuce and sliced tomato, a "fish" filet sandwich with tartar sauce and American cheese, and a caprese sandwich with Miyoko's mozzarella and pesto. 
There's also an assortment of salads, breakfast fare, and gluten-free options. (You can check out the full menu here.)
Updates
Castro
Il Casaro (235 Church St.) 
A Hoodline reader wrote in to ask about the status of Il Casaro's planned second location in the Castro, in the space formerly occupied by Chilango, which closed in 2015.
The project has been in the works for over a year, but the new Neapolitan pizzeria doesn't appear to be close to opening. We've reached out to the original North Beach location of the restaurant for more information, but our calls have not been returned. 
Tipster Al stopped by earlier this week to take a peek, and found that the windows are still covered in plastic, with a sign that says "new business coming soon."
"I drove by and saw a commercial work truck out front, with a lone worker fiddling with a door lock," he noted.
Inner Sunset
Lavash (511 Irving St.)
Several readers have written in asking for an update on Persian eatery Lavash, which has been working to rebuild after a fire forced it to close its doors this past January. 
Our informant Al stopped by last week to check on the restaurant's progress and said "it looks like work has stopped, despite a building permit still posted to one of the windows."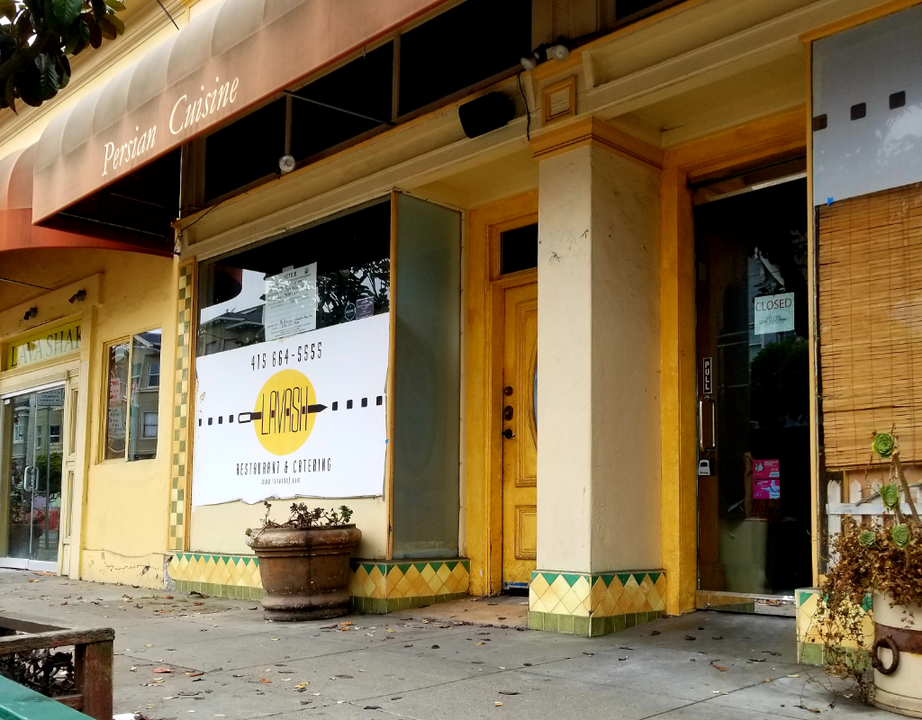 A representative for Lavash told Hoodline via Facebook Messenger that the restaurant is still working with the city and the building's landlord "to issue permits and codes, so we can begin the reconstruction process." 
At the moment, Lavash is expecting a four-to-six-month wait before it's ready to reopen. 
"We're dying for some good kabob as well," the spokesperson added. 
---
Thanks to man about town Al M. for the tips! If you've seen something new in the neighborhood, text your tips and photos to (415) 200-3233, or email [email protected] If we use your info in a story, we'll give you credit.