Hoodline tipster @sjeqthfc_fan reached out on Twitter to ask why the renovation of the Balboa Park Pool has fallen a year behind schedule, with "no end in sight," he wrote.
The pool is one of only nine public pools in San Francisco, and the only one in District 11, the city's most populous district.
It closed in October 2016 for what was supposed to be a yearlong improvement project, including a full renovation of the pool and pool building, a seismic retrofit and the addition of an 800-square-foot multi-purpose space.
But nearly two years later, the $10.7 million project still hasn't reopened.
Rec & Park spokesperson Tamara Aparton told us that the project has been delayed for a few reasons, first and foremost related to a new electrical service connection to the facility.
She said that Rec & Park is continuing to work with the contractor and utility providers, including PG&E and the SF Public Utilities Commission, to complete construction as soon as possible. All electrical service equipment has been released for fabrication, and installation of the electrical substructure work is expected to begin this week.
The facility's windows have also been an issue. During the initial preparations for restoring them, workers discovered significant deterioration that could not easily be repaired, and would not be warrantied if it was.
"We determined that it was better to invest in a new, higher-performing and fully warrantied window system," Aparton explained, noting that the delays experienced due to the window replacement were concurrent to the utility delays.
"We are making good progress on other aspects of the work on the interior and exterior," she added. According to updates posted on the pool's website, a mural by Jason Jägel was completed inside the building in June.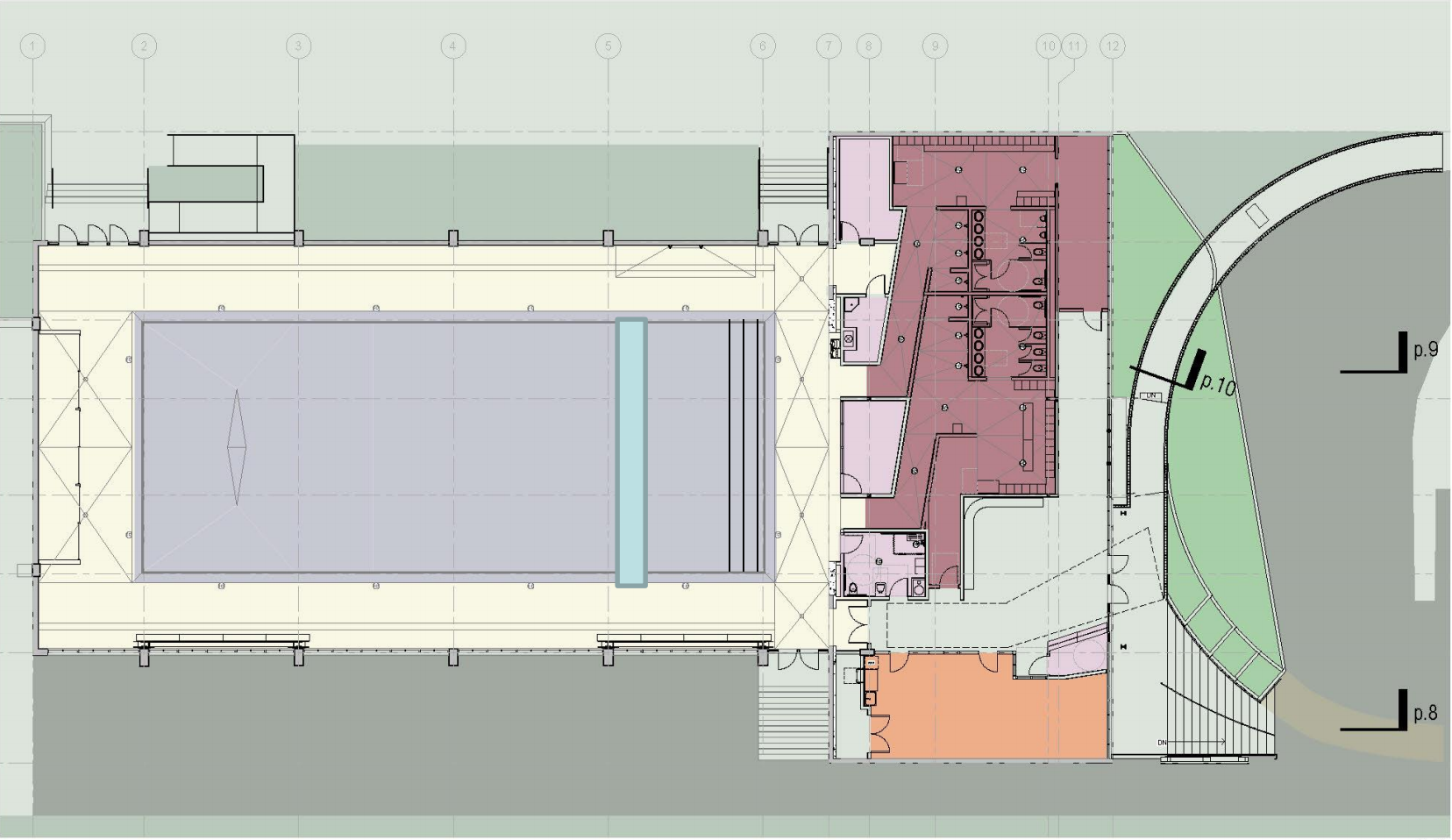 The project's completion is currently slated for late 2018.
"We greatly appreciate the community interest in the reopening of the pool, and are excited to return the facility to the community," Aparton said.
Future construction updates can be found on Rec & Park's website.
---
See something interesting while you're out and about? Text Hoodline and we'll try to find out what's going on: (415) 200-3233.