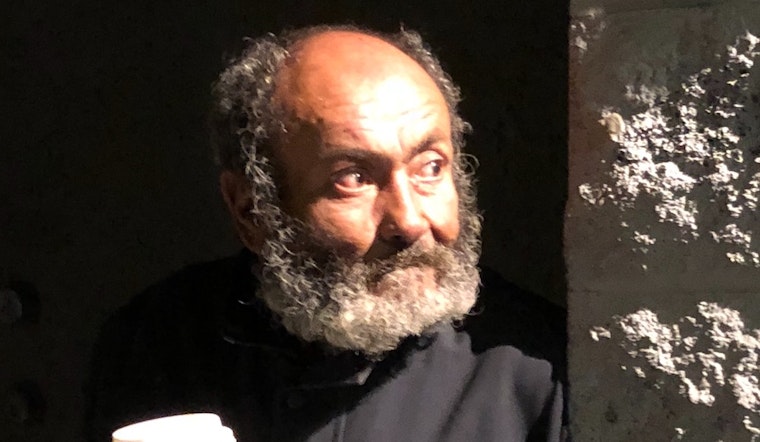 Published on September 24, 2018
Neighbors in western SoMa are mourning the loss of a well-known homeless man who was killed in a hit-and-run collision last week.
Modesto Figuerido, 61, had been a near-constant presence on 11th Street between Folsom and Harrison for upwards of two decades. But last Wednesday, September 19, he was killed by a drunk driver while walking near the intersection of Ninth and Howard streets. 
According to a report in the Examiner, the driver, 40-year-old Allan Quiton, was allegedly intoxicated at the time of the incident, and subsequently fled the scene. Police chased him to Potrero Hill, where he was ultimately arrested.
He was booked on suspicion of five felony counts: gross vehicular manslaughter while intoxicated, leaving the scene of an accident, driving under the influence of alcohol causing injury, driving under the influence causing injury and evading an officer with willful disregard. He is being held on $825,000 bail.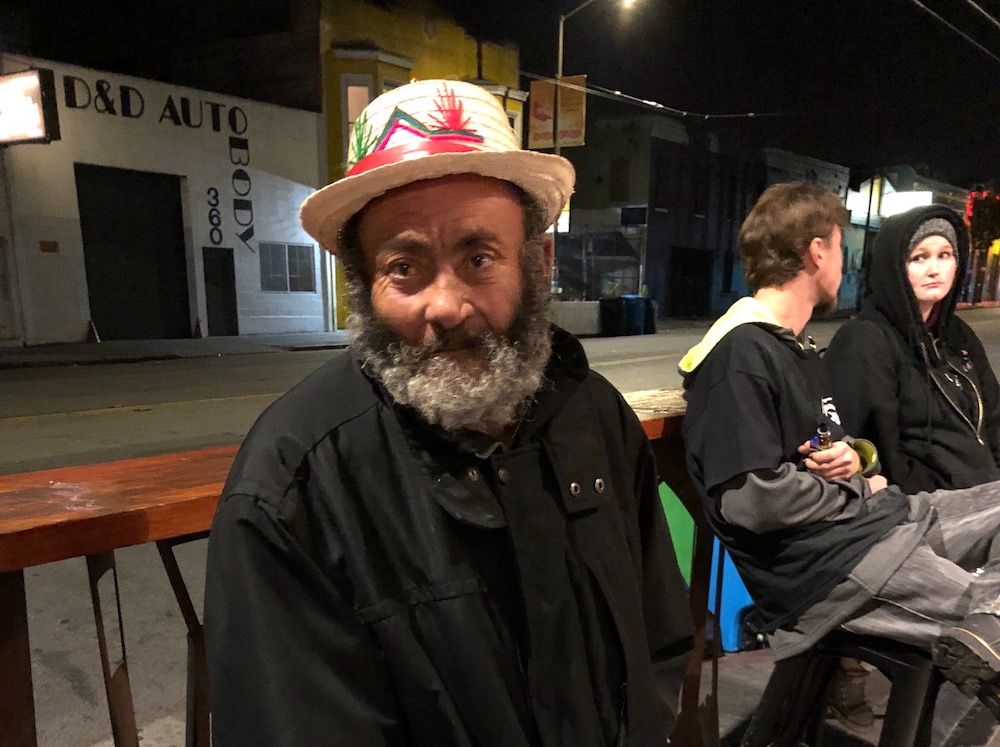 Vlad Cood, whose bars Butter and BuzzWorks are located on the block of 11th Street that Figuerido called home, remembered him as "part of the family—like the uncle none of us ever wanted."
Cood said that Figuerido, who originally hailed from Cuba, had already been a fixture on 11th Street before Butter's doors opened 20 years ago. He took turns sleeping in various doorways along the block, and was often seen sweeping the sidewalks and chatting with passerby.
"He just always wanted to make people smile and laugh," Cood recalled. "He wouldn't let anybody walk by him and just discard him as if he wasn't even there. He would always be like 'Hey, you know I'm here! Give me a dollar!'"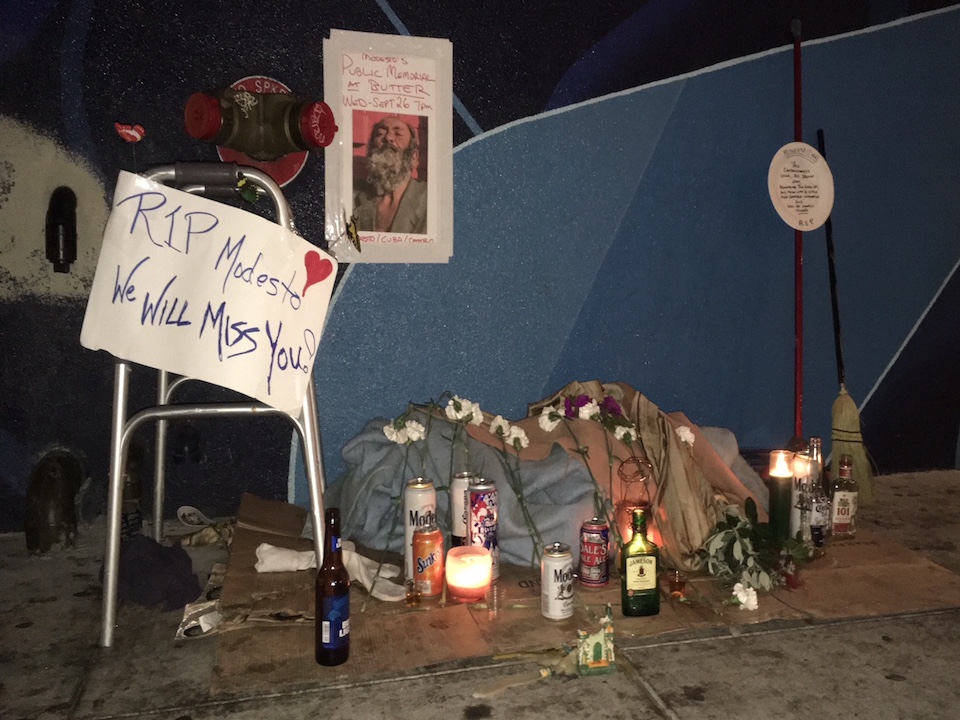 Leticia Luna, owner of 11th Street club Calle 11, described Figuerido as "a nice guy who respected everybody," and helped contribute to keeping the block free of crime. 
"If there were other homeless people, he would make sure they would leave," she said. "If he saw a problem, he would come and tell you. He would tell the security guards that someone was eyeing a car, or causing problems. He kept an eye on the street." 
Cood noted that Figuerido would often guard cars that had been broken into, to ensure no further damage was done, or fish out items that thieves had dumped in nearby garbage cans. 
"He was always aware and alert to make sure graffiti didn't come onto the block," he said. "He helped chase people away, he helped solve crimes."
Cood and Luna said local business owners helped support Figuerido over the years, paying him to sweep the sidewalks in front of their businesses, treating him to the occasional beer or new broom and making sure he got medical attention if he needed it. 
"No free handouts; he had to work for it," Cood said. "But he didn't mind at all."
Given Figuerido's popularity in the neighborhood, Cood said that he and others made occasional failed attempts to help him get off the streets. But ultimately, Figuerido "accepted his street Buddhism," said Cood. "He really embraced it and cherished it. He didn't have a problem having nothing." 
As far as Cood knows, Figuerido left his family behind in Cuba long ago, and the only loved ones who survive him are his friends from the street.
To give the community a place to mourn, Cood is hosting a memorial service at Butter (354 11th St.) this Wednesday, September 26 at 7 p.m.—the one-week anniversary of Figuerido's death. 
Homeless neighbors will be welcome to attend and share their stories and memories, and Cood says he'll donate a portion of drink sales to a homelessness charity.
"The people on the street all know each other, and they need way a way to celebrate Modesto and find closure for themselves," Cood said. "They're all hurting."
Cood also plans to dedicate two permanent memorials to Figuerido: a plaque honoring him in Butter's parklet, and a photo of him mounted to the bar's wall, alongside his ubiquitous broom. 
"As soon as we realized Modesto had passed, it was kind of a sea-change moment for the block," Cood said. "That something that everyone took for granted and expected to always be there wasn't going to be there anymore. So we wanted to have this celebration of his life to remind people that being homeless isn't a joke. There's real people behind this."