Published on October 08, 2018
As the latest U.S. jobs report hits newsstands, how did cities in the Miami area do in terms of new jobs added last month? And which industries and occupations are attracting workers to the area most?
Miami has risen to first place among U.S. cities in hiring for linemen, according to new positions posted last month on jobs site Glassdoor. (No, Miami companies aren't recruiting football players. According to Wikipedia, a lineman or lineworker is "a tradesperson who constructs and maintains electric power transmission, telecommunications lines (cable, internet and phone) and distribution lines.) The city also ranked first in new job openings for salon managers and baggers.
Comparing across the country, Miami came in ahead of San Antonio, the U.S. city with the second-most new positions for linemen last month. That is especially notable, since San Antonio has a larger population, at 1,439,358, compared to Miami's 432,622, according to 2016 estimates from the U.S. Census Bureau's American Communities Survey.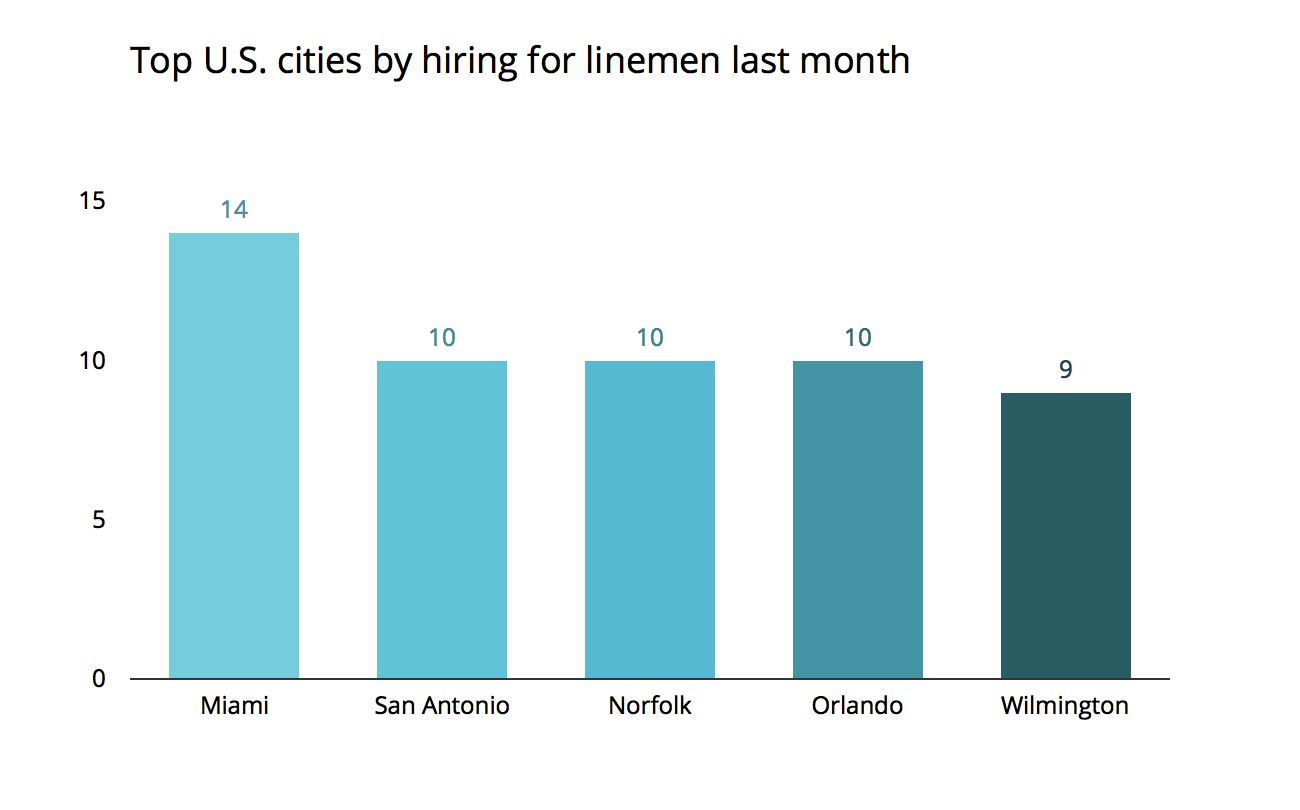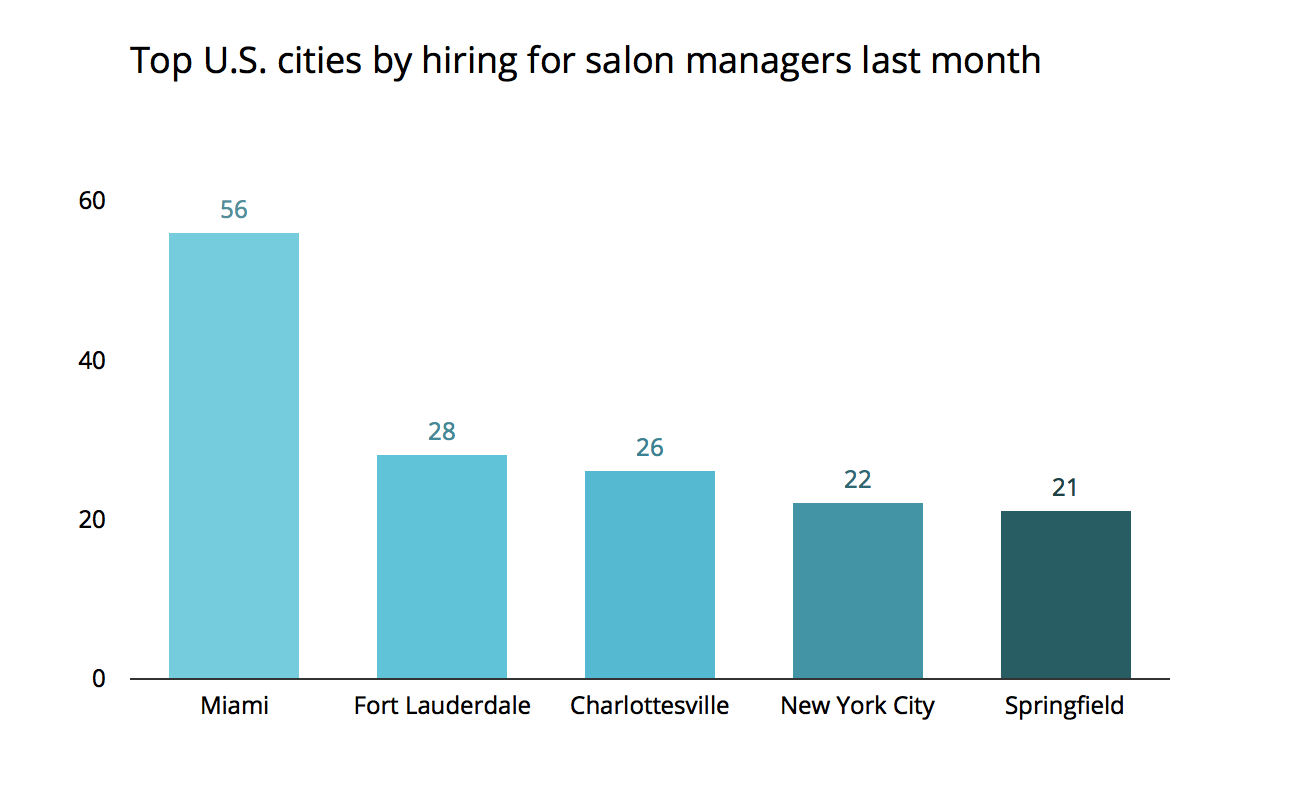 Other occupations are also in high demand in Miami area cities. For instance, Fort Lauderdale ranked first among U.S. cities in new openings for valets.
In terms of hiring by industry, Miami did best in supermarkets, placing ninth among U.S. cities in terms of total jobs added last month by local grocery stores. The city ranked 15th for new jobs added in the personal care industry, and 16th for business services jobs.
The top U.S. city for new positions in supermarkets last month was Los Angeles, while New York City topped the charts nationwide for new positions in beauty and fitness.
Looking for new opportunities in a field with strong local demand? Companies like Pike's Electric Corporation and Knight Enterprises are bringing on linemen, while other local employers like Hair Cuttery are currently hiring salon managers. And among competitive local industries, grocery stores like Southeastern Grocers, Restaurant Depot, and Whole Foods Market are hiring deli associates, stockers, and more.
[Hoodline offers data-driven analysis of local happenings and trends across cities. Links included in this article may earn Hoodline a commission on clicks and transactions.]