In this edition, a new community cafe is poised to open in Civic Center, a cookie dough-themed dessert shop prepares to open in the FiDi, a Latin street food restaurant is officially open in Ghirardelli Square, and a national pretzel chain calls it quits. 
Opening
Civic Center
Bi-Rite Cafe (Grove and Larkin streets)
Civic Center is getting a new cafe this month with the addition of a San Francisco institution. Bi-Rite Cafe, adjacent to the Helen Diller Civic Center Playgrounds, hosts a grand opening celebration from 4-6 p.m. Tuesday, October 23. The party will feature samples from the cafe, free Zumba classes and the Bubble Guy.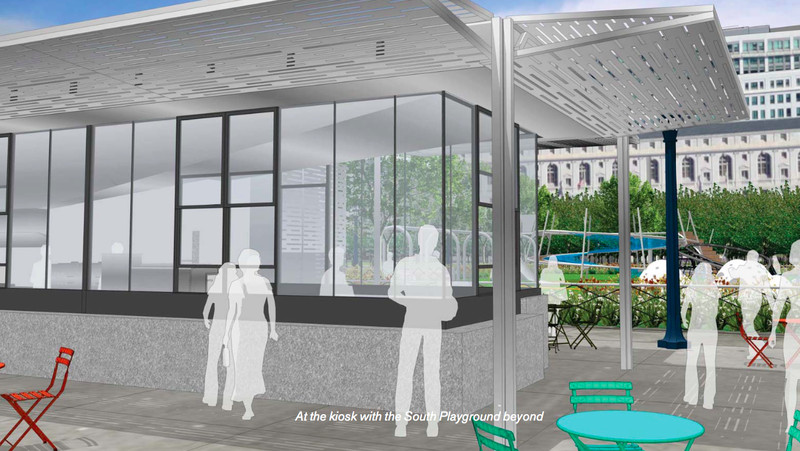 According to SF Rec & Park, the cafe "was born from the community's request for more fresh food options for families" in the neighborhood. 
Funding for the cafe came from a $2 million Mercer Fund grant made in honor of Helen Diller, whose foundation also awarded a $10 million donation to fund the construction of the new playgrounds. 
The cafe addition is a collaboration between Rec & Park, the Trust for Public Land and the Civic Center Community Benefit District.
FiDi
Out The Dough (28 Trinity Place)
Next we have Out the Dough, a new dessert spot that's heading to the former Living Greens space in the Financial District.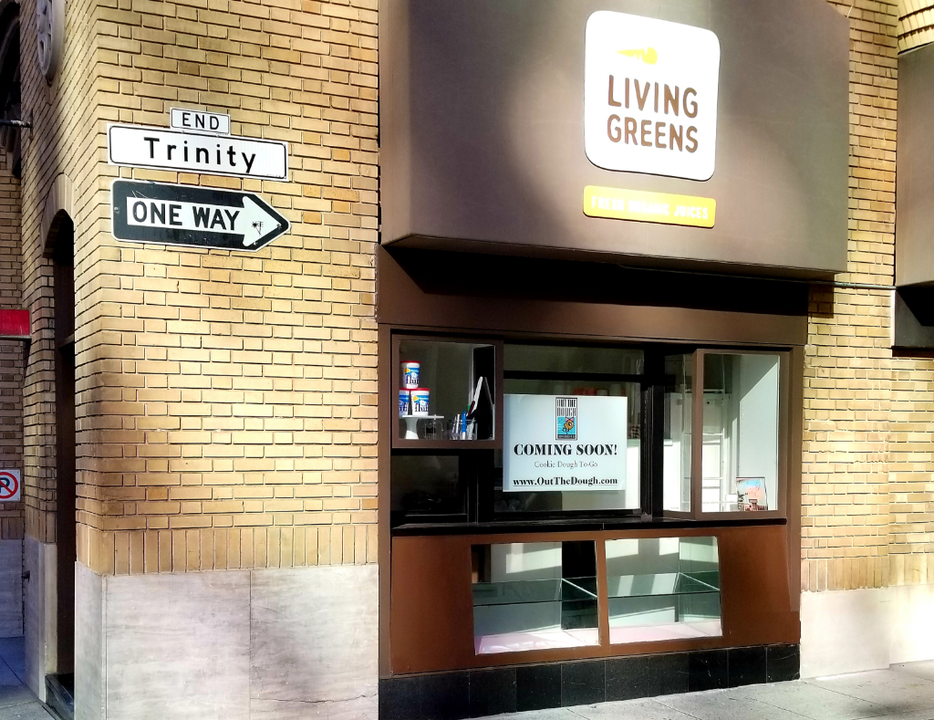 This will be the second location for the cookie dough-inspired outlet, which has another location in Concord. Al M. talked to a spokesperson on site who said that the sweet shop is aiming to open in the coming weeks. 
Once it's open, look for more than a dozen cookie dough flavors served by the scoop, like cookies and cream, sugar and sprinkles, and peanut butter and marshmallow fluff. There's dairy-free and vegan options available, too. Check out the full menu here.
Update
Fisherman's Wharf/Russian Hill
Pico Latin Street Food (900 North Point St.)
"Pico is done with its training and is now open," said our informant, Al M.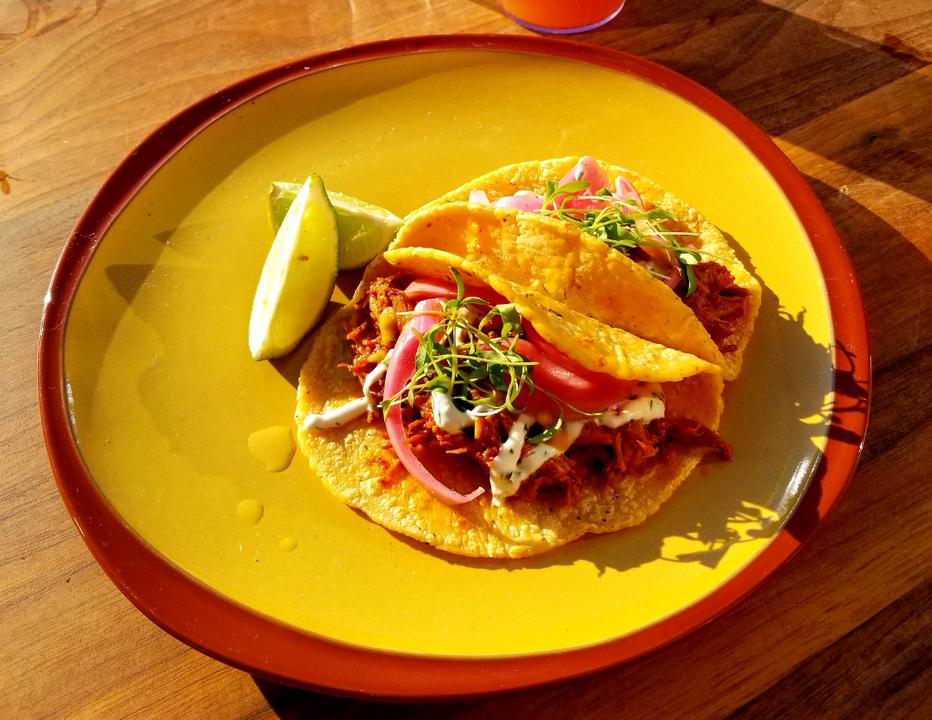 As we've previously reported, the new restaurant took over the space formerly occupied by Lori's Diner at Ghirardelli Square. 
On the menu, expect to see a selection of tortas, tacos, pupusas, salads, sides, and more. Al sampled the pulled pork tacos with "freshly made warm tortillas and a generous amount of pork," he said. You can check out the full menu here. 
Closure 
Fisherman's Wharf
Auntie Anne's Pretzels (333 Jefferson St.)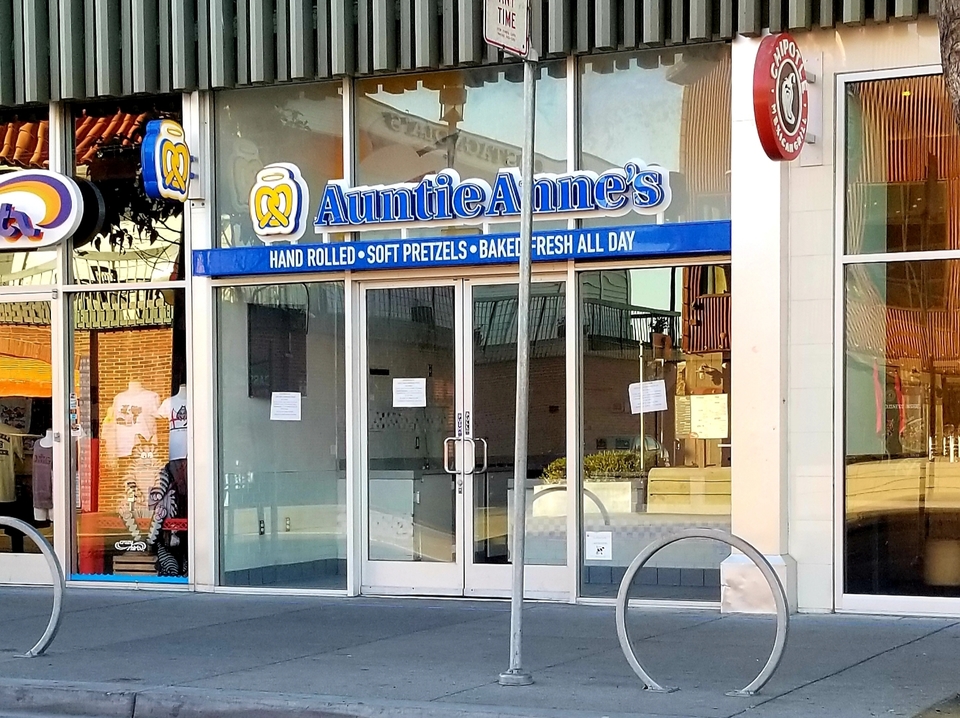 Also at the Wharf, Al spotted the closure of national pretzel chain Auntie Anne's. Everything inside has been cleared out and there's a note posted to the window thanking its customers for a "wonderful five years" at the location. 
So far, there's no word as to which business might take over, but Al speculates that with changing tastes and a preference for independent businesses, national chains may not be ideal at the Wharf any longer. 
---
Thanks as always to the amazing Al M. for the tips! If you've seen something new in the neighborhood, text your tips and photos to (415) 200-3233, or email [email protected] If we use your info in a story, we'll give you credit.