Here's the latest on San Francisco's restaurant scene. In this edition, a Middle Eastern-inspired cafe opens its second location, an upscale Japanese restaurant is poised to open next month in the FiDi, an unknown eatery is taking over a shuttered Japanese spot in Mission Bay, and we've got a peek at the lineup for SoMa's rotating pop-up kitchen.
Openings
SoMa
SOMA Eats (121 Spear St.)
SOMA Eats, the fast-casual breakfast and lunch spot with Middle Eastern influences, has opened a second location in the South of Market neighborhood near Rincon Center (between Mission and Howard streets), a representative tells us.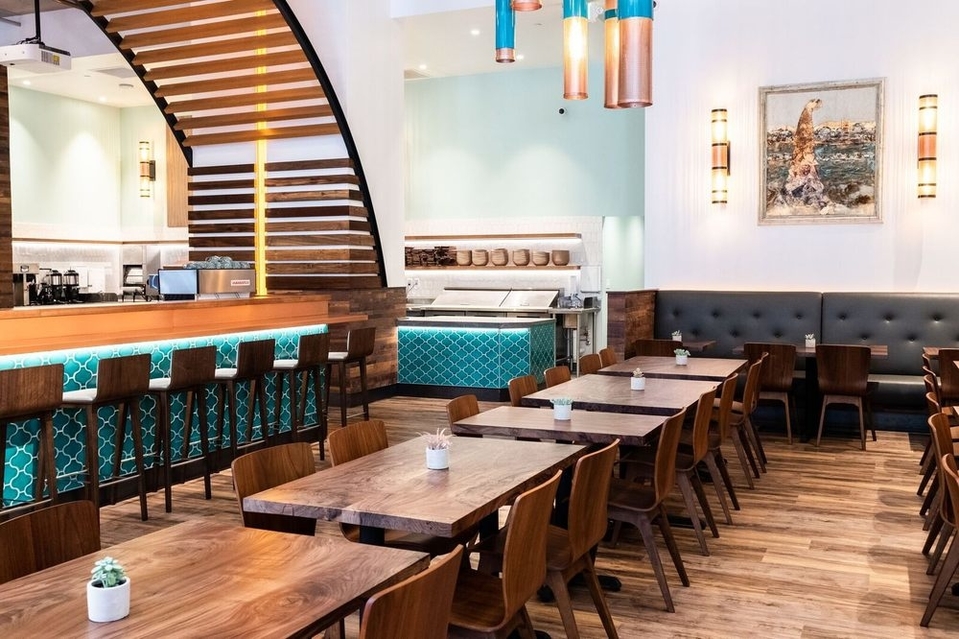 Regulars at its flagship location at 186 2nd St. can expect to see a few new dishes at the Spear Street spot, like a pomegranate chicken bowl with seasonal veggies and preserved lemon couscous; a braised lamb tagine bowl with olives and dates; and a lentil protein bowl with romaine and cabbage, bulgur and a honey sumac vinaigrette. 
As for libations, there are more than 400 craft beers and 80 varieties of wine on hand. 
For now, the cafe will be open for breakfast and lunch weekdays from 7 a.m.–2 p.m., with a happy hour and a full-service dinner menu to follow as things progress.
FiDi
The Shota (115 Sansome St.)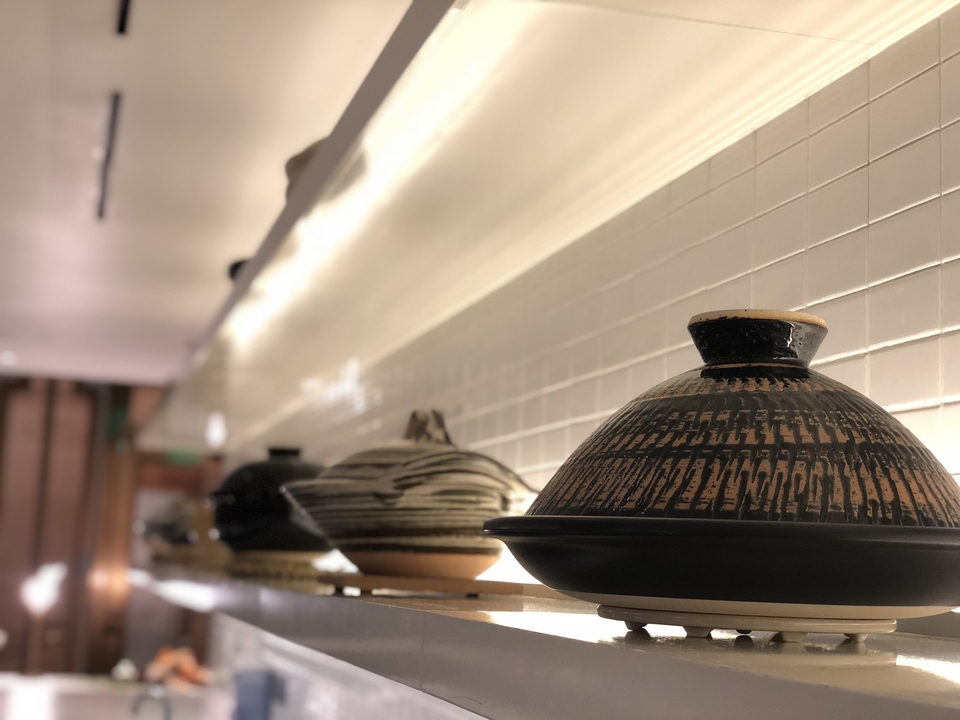 Next up is a new Japanese fine dining restaurant set to open November 1, with two seatings per night at 5:30 and 8 p.m., in the Financial District.
The new eatery comes from chef Ingi "Shota" Son, formerly of Hashiri, Omakase SF and Morimoto Napa. 
The Shota will feature Edomae-style (old Tokyo-style) omakase (chef's choice) sushi and kaiseki-inspired dishes. Seasonal seafood is sourced from the infamous Tsukiji fish market in Tokyo and will be paired with a selection of locally sourced ingredients. 
Sake pairing with each meal is reportedly in the works as well. 
Mission Bay
DBT (301 King St.)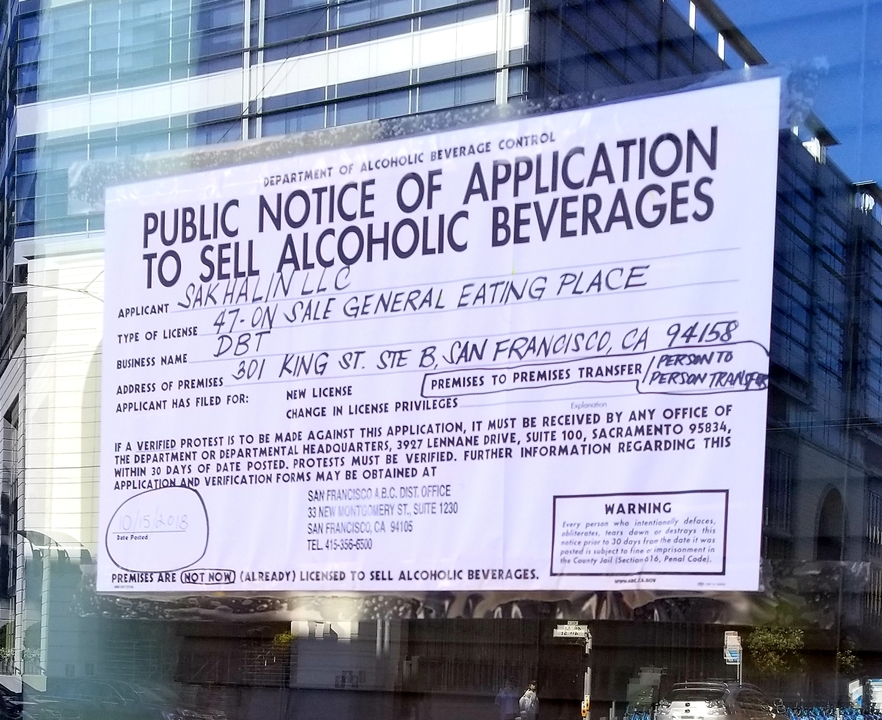 Veteran Hoodline tipster Al M. reports from Mission Bay/China Basin that a new spot to be called DBT is in the works for the space formerly occupied by Japanese restaurant Tsunami Mission Bay. 
There's not much information on the new eatery as of yet. However, public records indicate that an application for a Type 47 liquor license, which allows for the sale of beer, wine and spirts at a restaurant, is pending review. 
As always, our informant Al plans to keep an eye on the space and report back with updates. 
Updates
SoMa
Joint Venture Kitchen (167 11th St.)
JVK, the city's first fully stocked rotating pop-up kitchen, announced its lineup for next few weeks, which features three different restaurant concepts to choose from.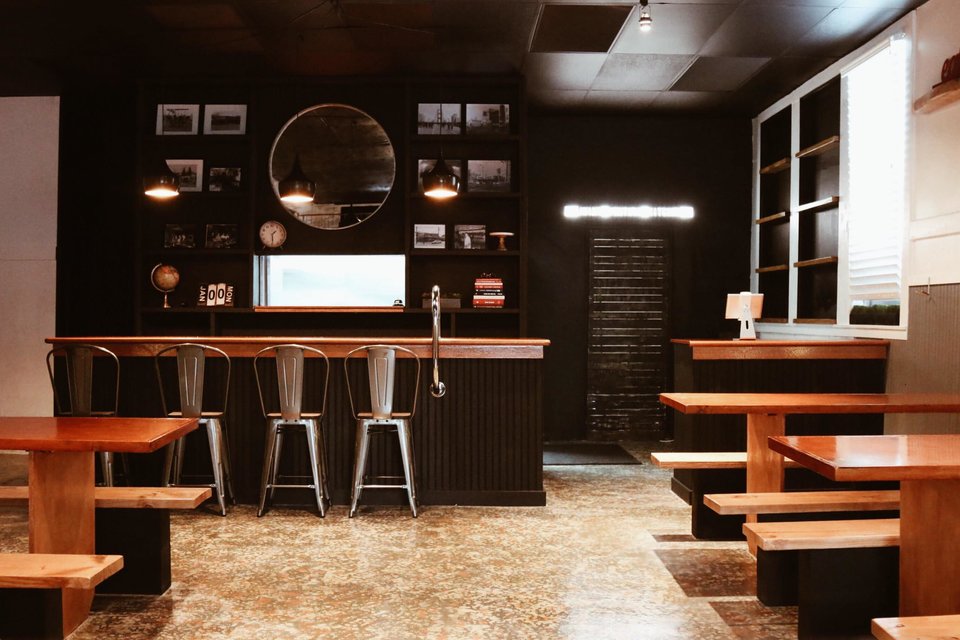 First up, from 6-9 p.m. this Thursday, October 25, is Eat with Tracy. The menu will be a Malaysian laksa (spicy coconut curry noodle soup) tasting featuring dishes such as smoked duck with shredded vegetables and chips, cured yolk cereal fried chicken and more. 
November 10 brings a Midnight Supper Club with a Thanksgiving pop-up experience. There will be two seatings, at 6 p.m. and 8 p.m., and tickets can be reserved here. 
Finally, EKO Kitchen takes over on November 17 with one of the city's only authentic Nigerian pop-ups. The four-course dinner menu will be released two weeks prior to the event. More information and ticketing is available here. 
---
Thank you very much to Al M. for the tips! If you've seen something new in the neighborhood, text your tips and photos to (415) 200-3233, or email [email protected] If we use your info in a story, we'll give you credit.