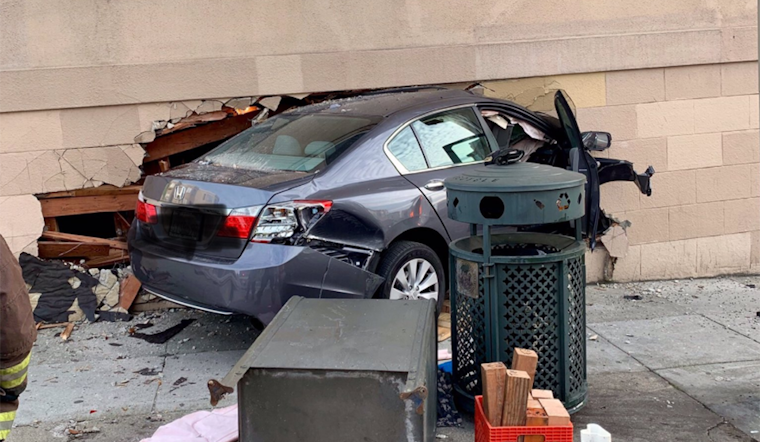 Published on November 26, 2018
A vehicle crashed into a residential building at Taraval and 24th Avenue on Monday around 3:30 p.m.
According to the SF Fire Department, two adults were rescued from inside the car, a Honda sedan. One person suffered minor injuries, while the other suffered serious, but non-life-threatening injuries.
No occupants of the building were hurt.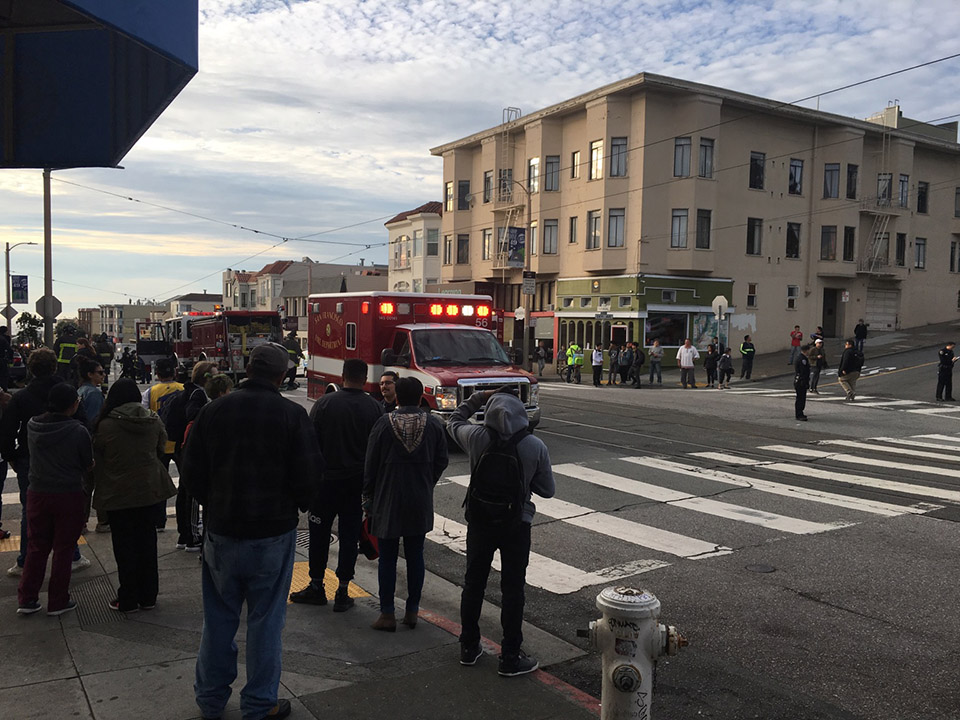 The San Francisco Department of Building Inspection is responding to evaluate the level of damage to the building's structure, and whether residents are safe to re-enter it. 
During the incident, the L-Taraval train line was blocked. As of 4:20 p.m., inbound L trains are switching back at Sunset, with outbound trains switching back at 22nd Avenue. Bus shuttles will substitute for L service.