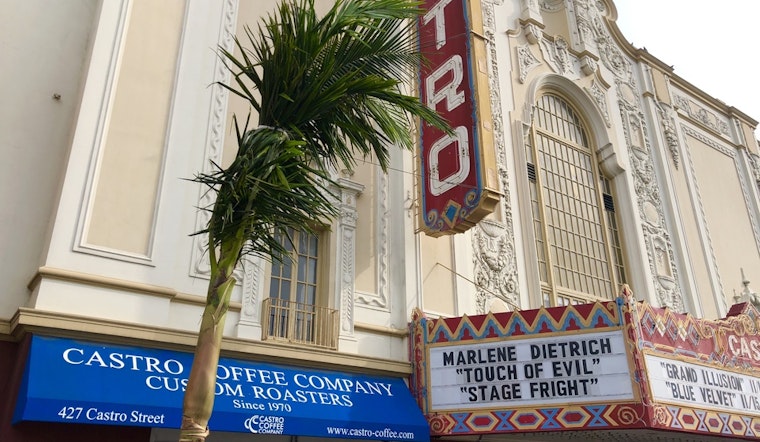 Published on November 15, 2018
On Tuesday, SF Public Works planted three new king palm trees along Castro Street.
The trees were originally planted four years ago as part of the Castro Street Improvement Project. One of them was replanted in May in front of Castro Coffee Company (427 Castro St.), but died just days later from transplant shock.
"Our palm broker is going to provide a replacement at no cost to us, recognizing that it should not have failed so quickly," SFPW's Carla Short told us at the time.
Six months later, the tree has finally been replaced — along with two others, which were the victims of vandalism.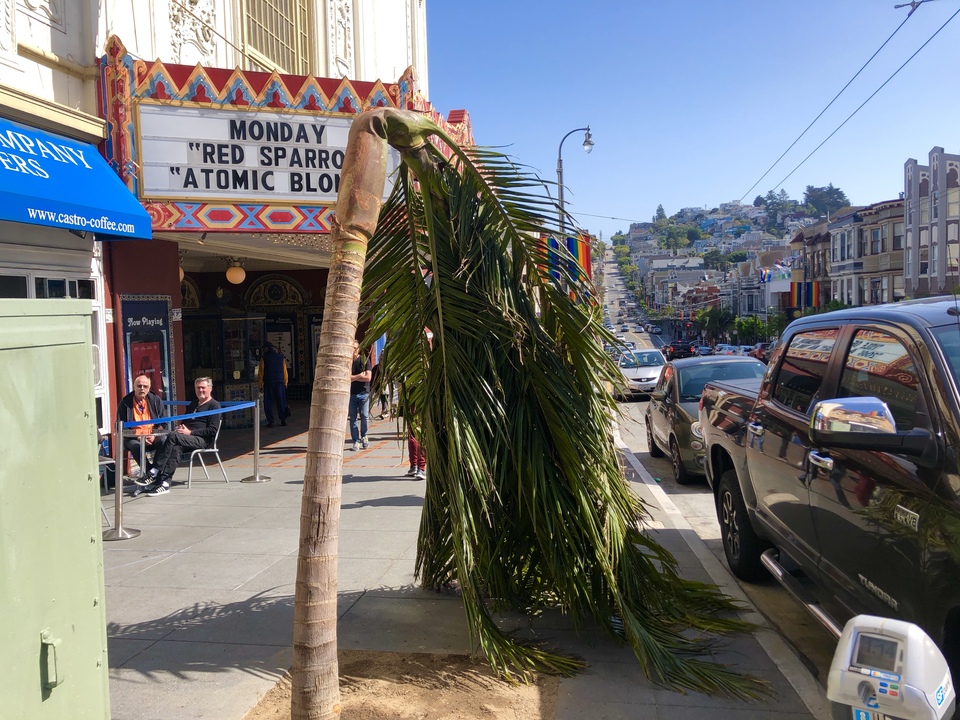 One of the vandalized palm trees was in front of Posh Bagel (495 Castro St.) and the other was across the street at Walgreens (498 Castro St.).
"Public Works had to pay [to replace] the other two palm trees, because the streetscape project is no longer under contract," said Short.
Back in May, Short said a replacement tree would arrive within two to three weeks, but it ended up taking six months. The long delay in replacing the trio of trees was caused by a lack of availability, she explained.
"The nursery did not have a king palm in that size already available in a box," Short said. "King palms are particularly sensitive to root disruption, so after they dig up and box the tree, they need to monitor it and give it some time to 'settle' into the box before it gets transplanted again."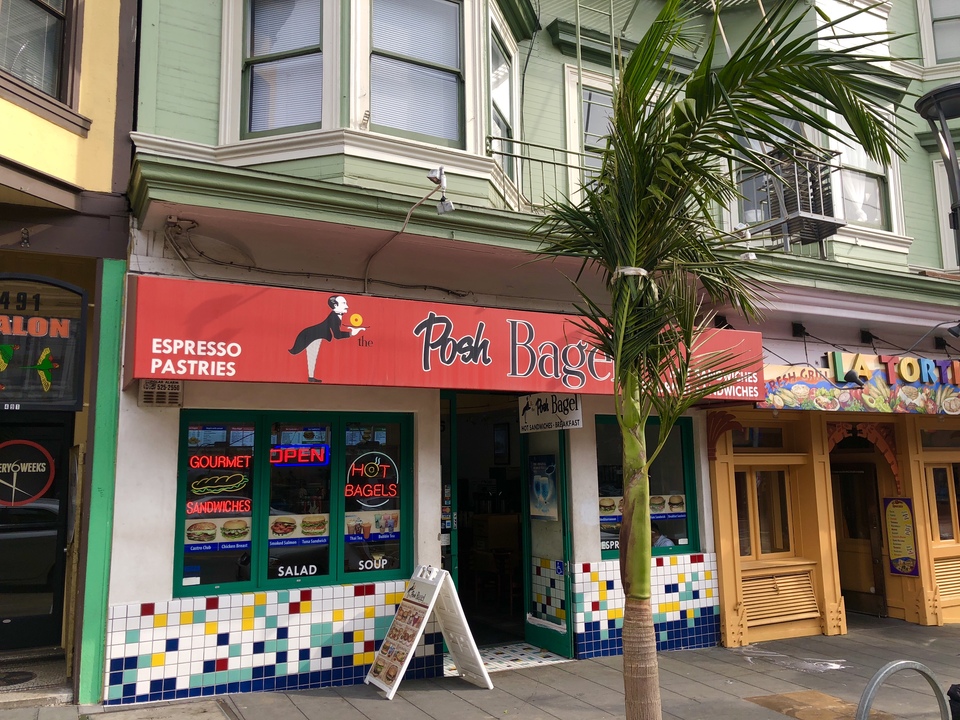 Riyad Khoury, the owner of palm-adjacent Castro Nail Salon (431 Castro St.), said he's happy to see the trees return, but suggested adding new barriers to protect them.
"The barriers could stop dogs from peeing on the trees, and it would make it look clean," he said. 
"I haven't heard any talk of protecting them with barriers at this point," SFPW's Short said of Khoury's suggestion. "But I can certainly raise that question with the CBD and design team."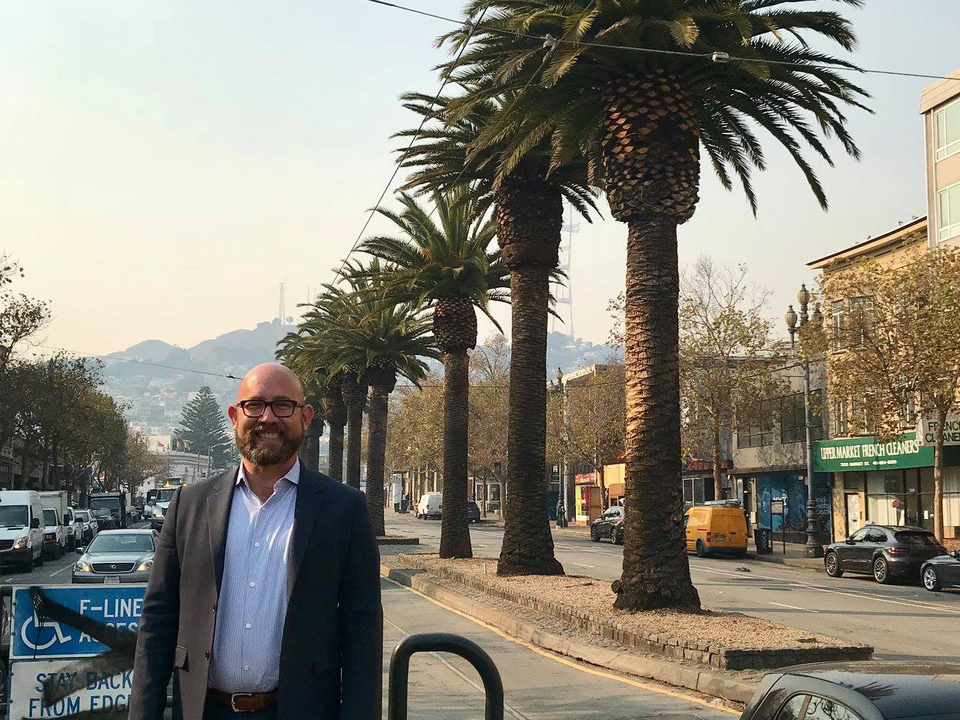 Branching out to other Castro tree news, District 8 Supervisor Rafael Mandelman announced last week that the palm trees along Market Street had been trimmed for the first time in nearly half a decade.
"My office worked with the Bureau of Urban Forestry and SFMTA to coordinate the trimming of the palm trees on Market Street between Castro and Valencia, for the first time in over five years," Mandelman wrote on Twitter. "Let me know what you think of their new look."
But other trees in the neighborhood may be vulnerable to the vandals that destroyed the two palms on Castro Street. The Castro CBD's Andrea Aiello told Hoodline that someone has been attacking the neighborhood's ginkgo trees of late.
"Someone's going around and tearing off all the low branches," she said, adding that the CBD is working on getting security video of the vandalism so they can identify the perpetrator.
Should you spot someone attacking the gingkos, snap a photo or video and send it to Aiello via email.