Here's the latest on San Francisco's restaurant scene. In this edition, a Taiwan-based boba shop continues its Bay Area expansion, a Burmese eatery nears its impending debut, and a seafood restaurant calls it quits after just over a year in operation. 
Opening
FiDi
CoCo Fresh Tea & Juice (652 Market St.) 
Veteran Hoodline tipster Al M. reports from the FiDi that Taiwanese bubble tea chain CoCo Fresh Tea & Juice is further expanding its San Francisco footprint, opening a second outpost on Market Street in the space formerly occupied by Radio Shack. 
Earlier this year, the international chain opened its first San Francisco location in Fisherman's Wharf.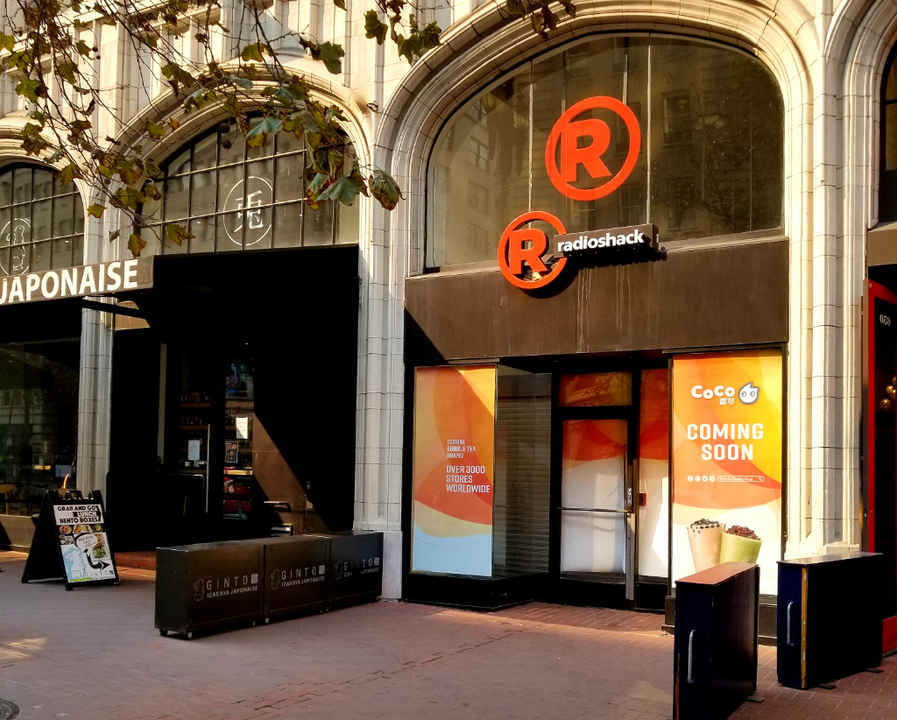 The new CoCo Fresh is still in its early stages, and work has yet to commence on a buildout, Al told us, noting that it will also be the only standalone boba spot along Market Street.
Founded in Taipei in 1997, CoCo Fresh now has more than 3,000 locations worldwide, with U.S. outposts in Southern California, New York and New Jersey. 
When the new spot is open, expect to see a wide variety of options, like taro milk tea, mango green tea, matcha lattes, pudding milk tea and a "Passion Fruit Mango Slush." (You can check out the full menu here.)
Updates
South Beach/China Basin
Burma Gold (695 3rd St.)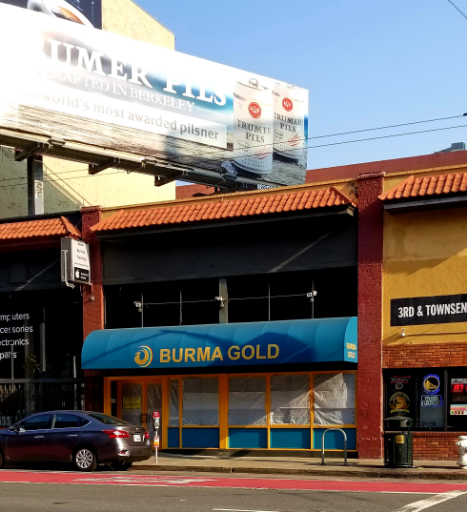 Near AT&T Park, Burmese restaurant called Burma Gold is poised to open any day now in the former 3rd Street Grill space, which closed in September.
The new restaurant has already been approved for a Type 41 liquor license, which allows for the sale of beer or wine.
Our informant Al spoke to someone connected with the eatery, who said that the restaurant is readying for furniture deliveries and a final inspection before opening up its doors. They wouldn't tell him more about the ownership or menu, though. 
Al plans to keep an eye on the space, and report back once it's open for business. 
Closure
Embarcadero
Seaside Cafe (Pier 3, Ste. 108)
Finally, Embarcadero seafood eatery Seaside has thrown in the towel after just over a year in business.
"it's closed for good, according to a printed sign on the window," said Hoodline tipster Eryk S. "I was there [a few] days ago for coffee, and nobody mentioned anything."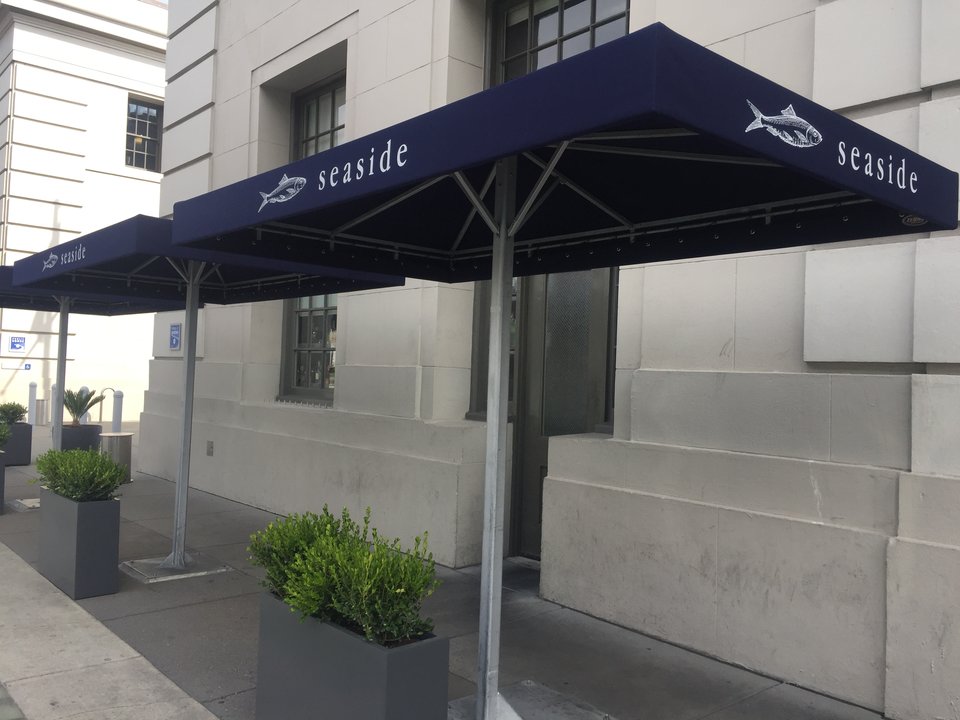 As we reported last summer, the restaurant took over the space once occupied by The Plant Cafe Organic, which closed its Burlingame location at the time as well.
It's not clear why Seaside decided to close. Its phone is disconnected; we've attempted to reach one of the partners in the project, Garret Meyers of High Flying Foods, but our messages have not been returned. The business' website appears to have been removed as well. 
---
Thanks very much to Al M. and Eryk S. for the tips!
Have you noticed a new addition to (or subtraction from) Oakland's food landscape? If you've seen something new in the neighborhood, text your tips and photos to (415) 200-3233, or email [email protected] If we use your info in a story, we'll give you credit.