Soundbox feels like a hush-hush underground event. There is a furtive quality in entering these events, held in a former rehearsal space in the bowels of Davies Symphony Hall that's accessed through the nondescript artists' entrance on Franklin Street.
Soundbox, launched by San Francisco Symphony (a Hoodline advertiser) music director Michael Tilson-Thomas in 2014, aims to break down the barriers between musicians and audiences by taking the concert experience out of the big hall and into a smaller, more intimate space.
The hangar-like venue is outfitted with screens for projections, curtains, lounge chairs, lights and several small stages scattered throughout. Attendees can mingle at the bar, grab a cocktail and enjoy the performance — often within arm's reach of the performers. 
For every series of Soundbox events, the music is selected by a different artist — who brings their own whimsy and inspiration to the program — and performed by a few guest artists as well as musicians from the SF Symphony. Curators for the 2018-19 season include Bryce Dessner, the guitarist of the rock band The National, and composer and performer Missy Mazzoli.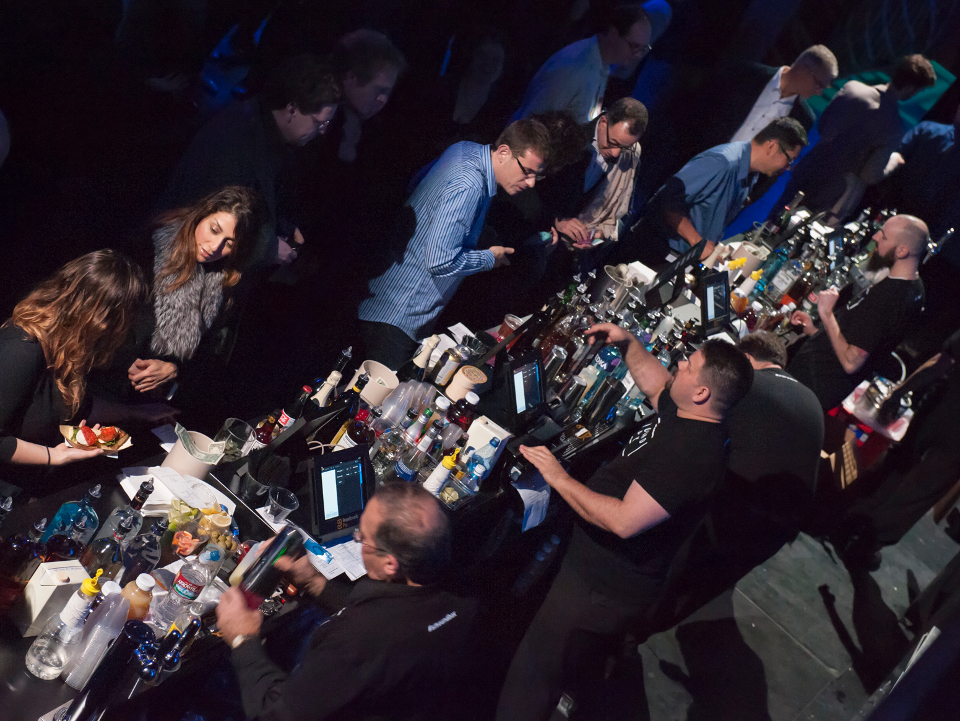 Edwin Outwater, a former resident conductor with the SF Symphony and the orchestrator of this weekend's shows, says that despite taking place in a lounge where people drink, Soundbox audiences do not get too rowdy.
"When we first launched it, we were really worried the people would not pay attention, and drink through the music," he said. "What's magical is that the people do have fun and socialize, but when the music is on, they give it their full attention. You would think there'd be rowdiness, but the experience is so strong, and that makes me very proud, the audience goes along with it."
The former music director of the Kitchener-Waterloo Symphony in Canada, Outwater has curated Soundbox several times, including assisting with the very first series.
While the space wasn't originally acoustically designed for performance, "it works because of a Meyer Constellation sound system," Outwater explained. "We can make it sound great in there through the magic of digital.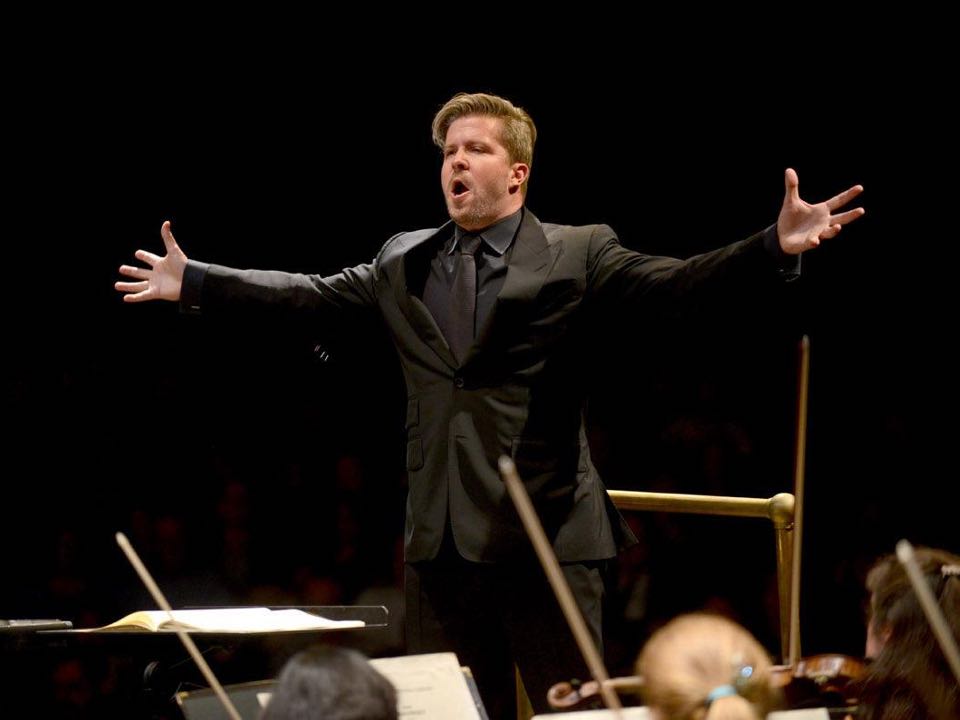 Each curator has plenty of leeway to bring their own sensibility to the event. "Being in charge of Soundbox is the biggest thrill you could have," Outwater said. "You have not only incredible orchestra musicians, but you have lighting and visual designers, and an incredible crew. It's about stretching the boundaries and doing new things, it's a dream to do this."
While the point of Soundbox is to draw new audiences in to new music, there is no dogmatism in the program. "When MTT created [Soundbox], he thought it should be more than a new music concert; it should have older music as well."
"My Soundboxes are pulled together thematically; they tell a story and make full use of the space," Outwater explained. "Each of my Soundboxes tend to connect to a larger artistic statement. There's always a through-line in all of them. In the next one, I take that idea further, and make it a super cohesive and coherent evening from beginning to end."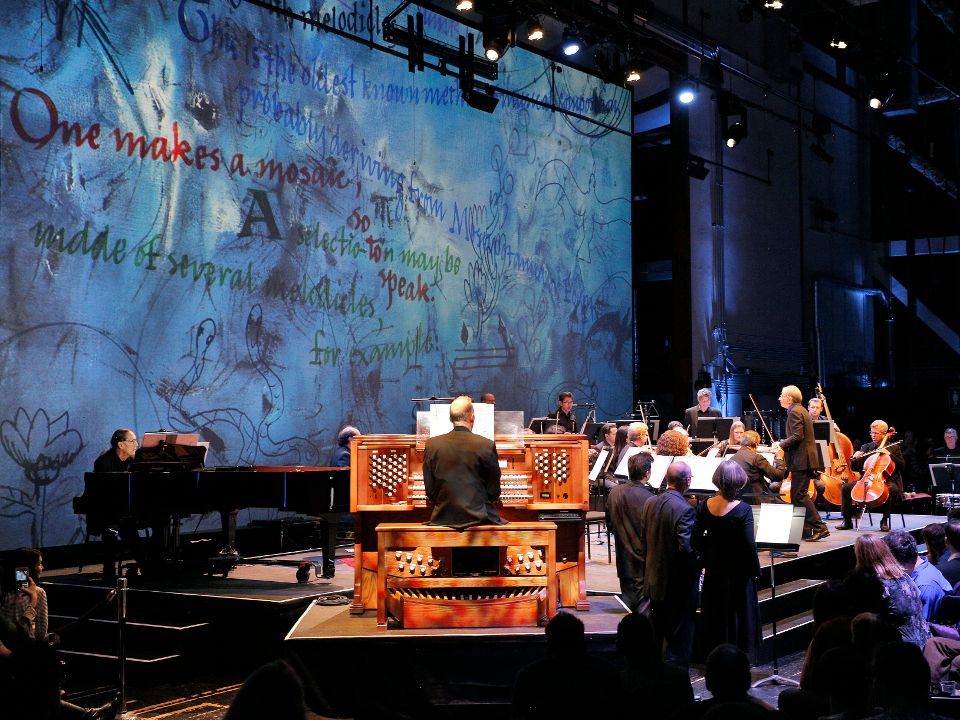 This weekend's series, titled "Dream State," urges audience members to  surrender to the dreams and nightmares that will greet them. "Sometimes, the subconscious is a darker place, sometimes it's beautiful," Outwater said. "I try to create an almost fairy tale with the audience in a dream world."
Collaborators on this round include experimental vocalist Eliza Bagg, contemporary pianist Adam Tendler and the night's narrator, Daniel Handler, the writer and musician best known for penning "A Series of Unfortunate Events" and "All the Wrong Questions" as Lemony Snicket.
"The music ranges from contemporary classical to French impressionist to new wave and performance art, synthesizer stuff and some hard core contemporary music," Outwater noted. "I chose more provocative composers, like Salvatore Sciarrino or Mauricio Kagel, mid-20th century, post war modernists. This one leans more contemporary than others, but there's music by Ravel and Faure on this program."
What makes Soundbox so successful, Outwater says, is that "it is a thrilling immersive experience for the audience. It's an amazing way to experience music."
The next Soundbox performances are at 9 p.m. Friday, December 14th, and Saturday, December 15th. Tickets start at $45.